Cloud fax services for secure remote working
Secure remote access to information is critical for organizations that are expanding off-site workforces.
Read a new IDG report to learn why resilient companies are turning to fax services like OpenText™ RightFax™ and OpenText™ Fax2Mail™ to provide secure remote desktop faxing, improve efficiency and reduce costs. The report explains the benefits gained from a digital fax cloud model, including:
Business continuity in times of crisis
Cost savings, including overhead and maintenance
Improved fax security/compliance
Scalability to expand to all remote employees
Mobility support with anytime, anywhere access to faxing
Find out how cloud fax eliminates the management and support that's needed for traditional fax infrastructures and provides secure remote access management.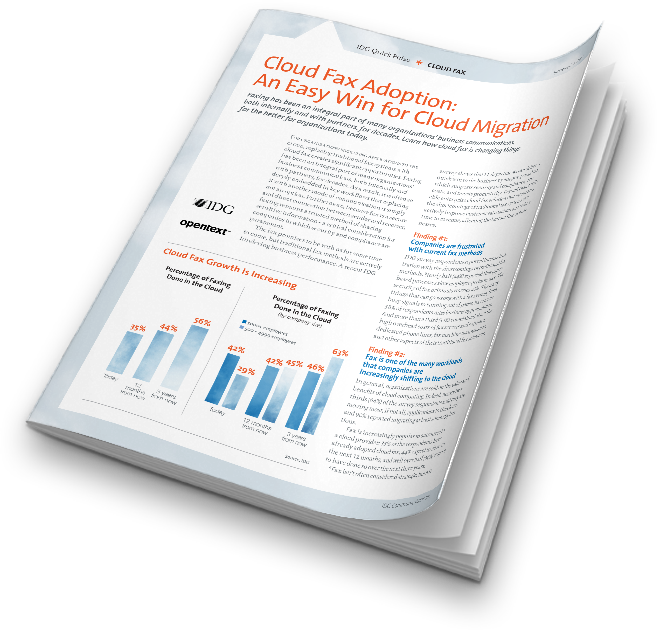 Download the report
Cloud Fax Adoption: An Easy Win for Cloud Migration