Are You Creating Superior Digital Experiences?
To stay competitive in today's environment, companies need to reinvent themselves as fundamentally digital organizations, treat the customer experience as a mission-critical deliverable, and create superior digital experiences to win, serve, and retain these increasingly powerful customers. The continuous connected digital experience takes things to the next step by delivering a multi-stage, multi-iteration journey for the customer by bridging your systems of engagement with your existing systems of record.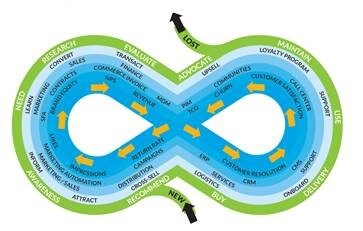 Download the white paper, Why You Should Be Delivering a Continuous Connected Digital Experience, to learn how the OpenText™ Experience Suite can help you deliver a continuous connected digital experience for your customers.