Get a free demo of OpenText Axcelerate eDiscovery software
The solution for every case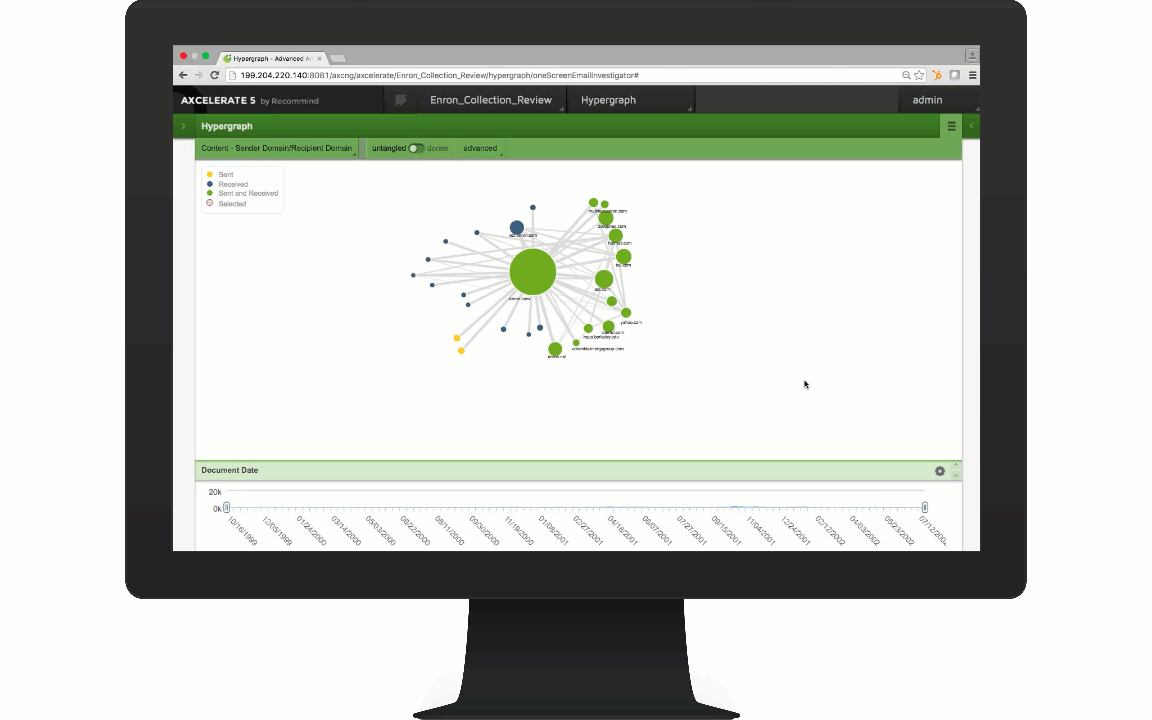 Having the right litigation software and technology is the key for successful projects.
Get an advantage with OpenText™ Axcelerate™, an end-to-end, scalable eDiscovery solution purpose built for legal professionals, delivered on-premises, in the cloud or on-demand with a full range of managed services. Featuring integrated analytics, continuous machine learning, concept grouping and customizable productions complete with automated redactions, Axcelerate is the platform of choice for global law firms, enterprises and government agencies.
Earlier insights
Find the facts, relationships and documents that make or break your case with advanced analytics, visualizations and continuous machine learning.
Faster document review
Speed time to review with self-service processing and robust Early Case Assessment (ECA) to create highly targeted document review sets.
Better eDiscovery results
Automatically redact sensitive information, create customized productions, and optimize the discovery process with transparent reporting.
Axcelerate helps legal teams identify the facts that matter for litigation, compliance and governance, fast. Request your customized eDiscovery demo today.