A Leader in content platforms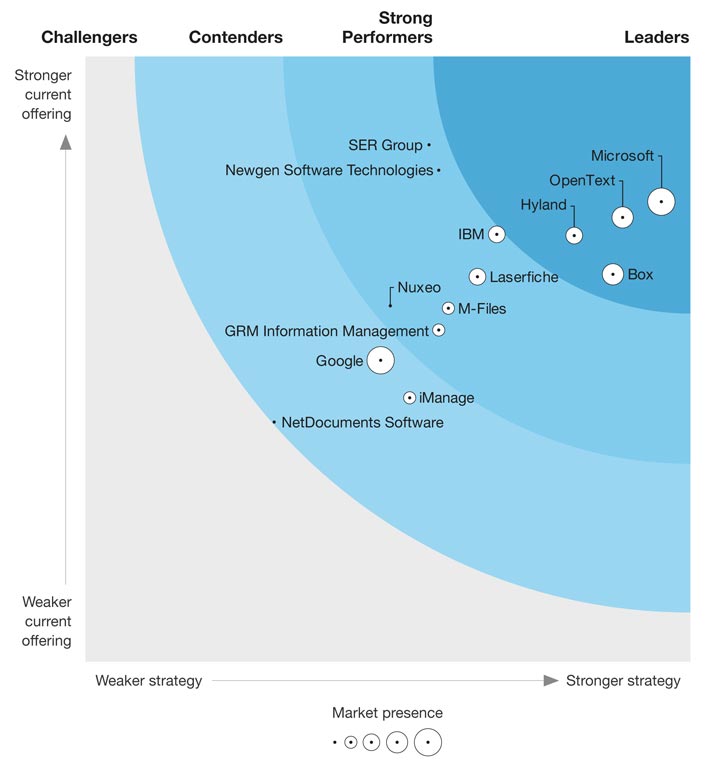 The world of information management is evolving towards intelligent content services based on artificial intelligence and adaptive cloud strategies. The Forrester Wave™: Content Platforms, Q2 2021 report is an essential guide for organizations assessing enterprise content management (ECM) and document management vendors.
Read the report to learn:
The importance of building a cloud strategy
Trends in on-premises, cloud and hybrid solution ECM
Get the report to learn how the 14 content platforms that matter most stack up.
The Forrester Wave™ is copyrighted by Forrester Research, Inc. Forrester and Forrester Wave™ are trademarks of Forrester Research, Inc. The Forrester Wave™ is a graphical representation of Forrester's call on a market and is plotted using a detailed spreadsheet with exposed scores, weightings, and comments. Forrester does not endorse any vendor, product, or service depicted in the Forrester Wave™. Information is based on best available resources. Opinions reflect judgment at the time and are subject to change.