Reshape the Future of ECM
In the Age of the Customer, content is more critical than ever, and so is how you manage it. If your business goals are to drive revenue with great customer experiences, improve products and services, and reduce costs, then optimizing Enterprise Content Management (ECM) is a must.
Forrester defines ECM as a "…set of strategies and technologies that help information workers find, use, and analyze digital information, from any place, at any time, within the guardrails of corporate policies." 1 But, the ECM market is shifting. Businesses demand more flexible, faster, and collaborative solutions with content services, while still maintaining compliance and security.
Leverage Content Services for Personal and Process Productivity
Watch this video, featuring Forrester, to discover:
5 key trends driving today's evolving enterprise, from leveraging intelligent content services to extending the digital enterprise and mobile adoption
Personal and process productivity benefits, from integrating transactional and business content services to optimizing ECM
Digital transformation best practices
Featured Speaker: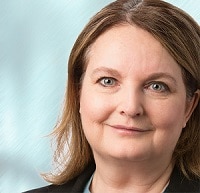 Cheryl McKinnon
Principal Analyst

1 The Five Key Trends For 2017 That Shape How We Manage Enterprise Content, May 2017, Forrester