Digital Manufacturing: Transform operations and evolve the supply chain
Build the Intelligent and Connected Manufacturing Enterprise
We are in the midst of the Fourth Industrial Revolution (4IR), driven by technological advancements in software, analytics, artificial intelligence (AI), machine learning, quantum mechanics, robotics, internet of things (IoT), bitcoin, security, material science, 3D printing, automated cars and more. This revolution is having a profound effect on the manufacturing industry.
Redefining the relationship between humans and machines for significant gains in performance, productivity and profits.
As the proven digital backbone for smart factories around the world, Enterprise Information Management (EIM) digitizes each stage of the product lifecycle, from research and development to engineering and design through to manufacturing, factory operations, logistics, distribution, sales and support. Read Digital Manufacturing to explore case studies that demonstrate how global manufacturers are using EIM to succeed.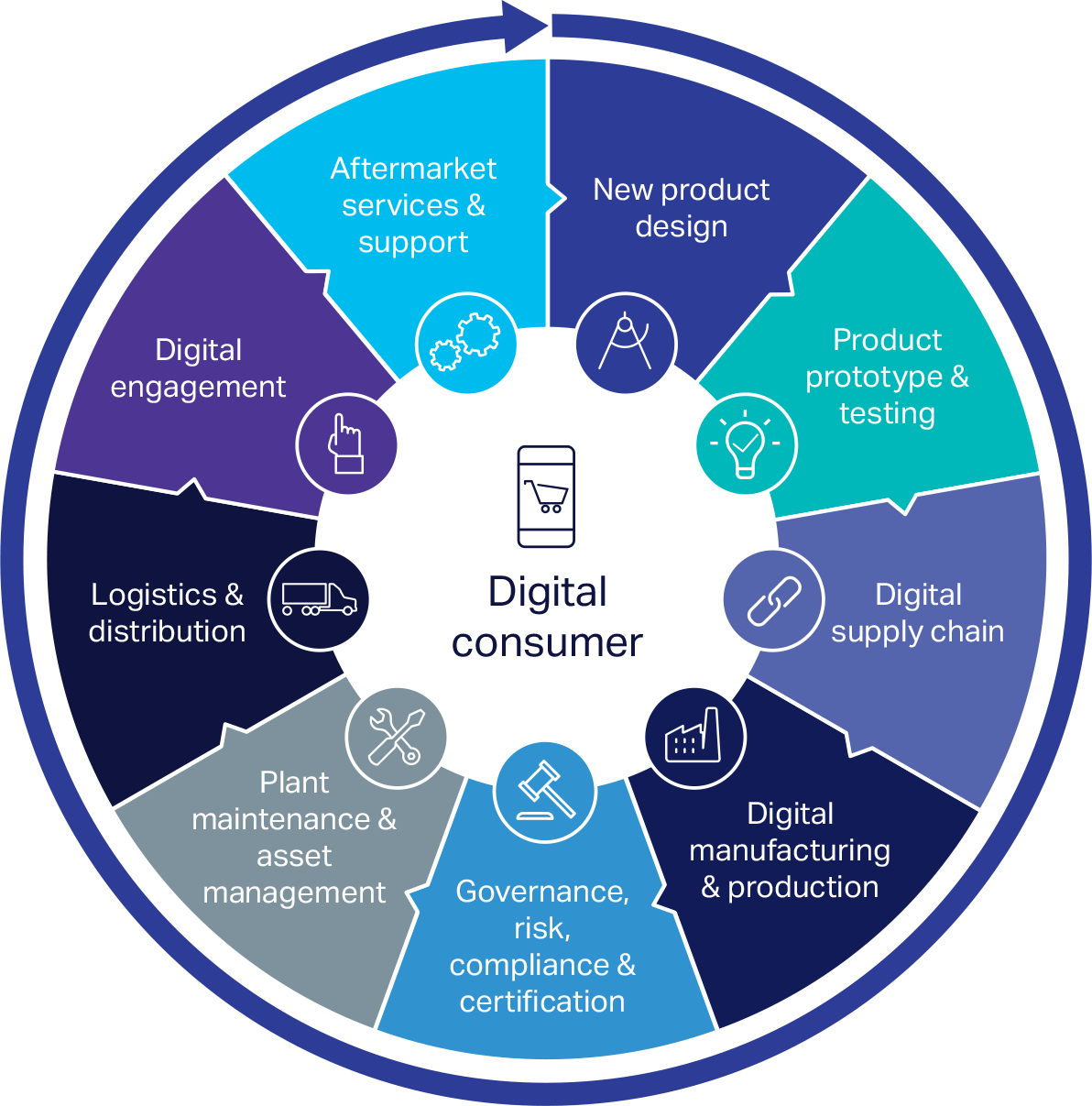 Download the eBook Digital Manufacturing featuring:
36 customer case studies
40+ executive insights
12 smart manufacturing and disruptive technologies
8 key manufacturing challenges
15 best practices
21 innovative digital software solutions
1 platform for the Intelligent and Connected Enterprise
A must read!
Discover how to transform operations and evolve supply chains to succeed in the digital world and build the Intelligent and Connected Manufacturing Enterprise.

1 Cisco/IMD. Digital Vortex, How Digital Disruption Is Redefining Industries (2015).