Ready for the Intelligent and Connected Enterprise?
Seize the genius of AI and IoT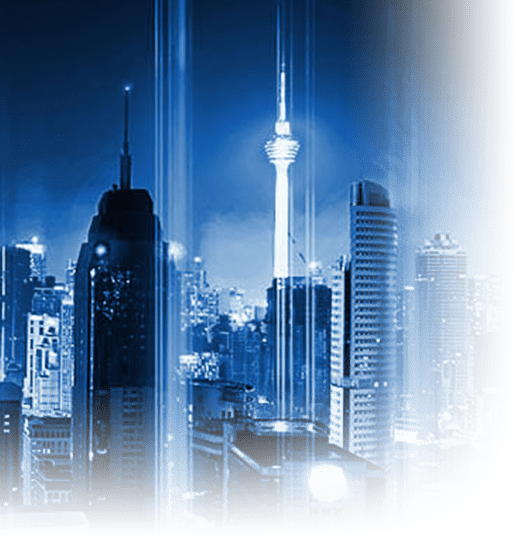 What is an Intelligent and Connected Enterprise? It is one that makes use of information derived from connected people, systems and things, from all channels within and outside the enterprise. It is an organization that leverages data to gain insights that inform action. It is an enterprise powered by artificial intelligence (AI) and the Internet of Things (IoT).
Independently, these disruptive technologies can improve operations in endless ways. Combined, they fundamentally transform the enterprise—giving organizations a head start on transformation to stay ahead of the competition. Discover the practical and effective ways these technologies can help to achieve true digital transformation, improve customer service, streamline business operations and innovate. Seize the genius of AI and IoT today.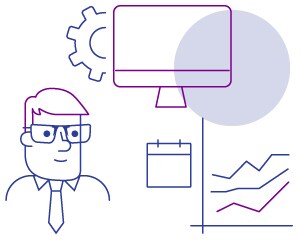 93%
of surveyed executives say they know their industry will be disrupted at some point in the next 5 years.1
But they face obstacles to achieving their digital transformation goals, such as...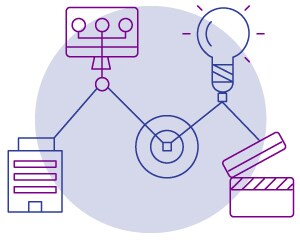 Too much information, too little insight
74%
of firms say they want to be "data-driven."2
Only 29%
are actually successful at connecting analytics to action.3
60%
of surveyed executives stated that IoT provides significant insights.4
54%
claimed that companies used 10% or less of this information.5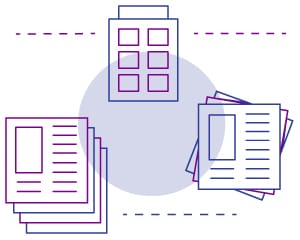 Paper, paper, everywhere...
30%
noted that their offices are "piled high with paper."6
40%
said "most of our important stuff is referenced and filed as paper."7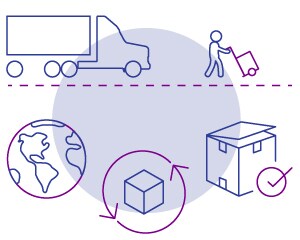 Lack of supply chain transparency
Only 6%
of surveyed firms have achieved supply chain visibility.8
Only 7%
of companies are considered top performers in supply chain analytics.9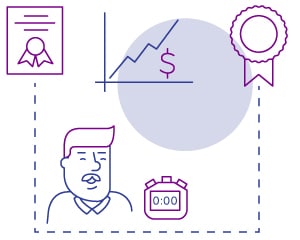 Start ahead and stay ahead. Leverage the genius of AI and IoT today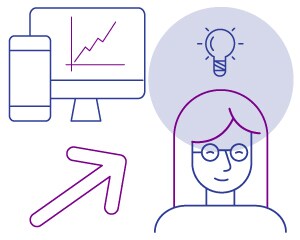 Collect game-changing insights from IoT data
70%
of enterprises are using IoT data to improve the customer experience, and 56% are using it to improve safety.10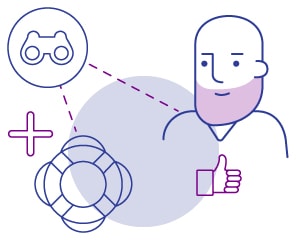 Redefine productivity with AI
AI is expected to increase labor productivity
up to 40% 11
54%
of executives say AI solutions implemented in their businesses have already increased productivity.12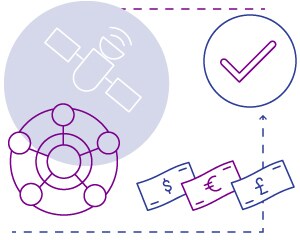 Work smarter and boost your bottom line with analytics
15%+
is the increase in revenue growth and operating margin for enterprises that lead in supply chain analytics, compared to other organizations.13
Start ahead and stay ahead
Combine AI, IoT and analytics with an EIM platform to power your Intelligent and Connected Enterprise today.
Learn how these organizations use OpenText to start ahead and stay ahead
Ready to talk to an expert?
Fill out the contact form and an OpenText expert will be in touch
Learn more about AI and IoT
1 Accenture, "Disruption need not be an enigma," 2018.
2 Forrester, "Think You Want To Be 'Data-Driven'? Insight Is the New Data."
3 Ibid.
4 McKinsey & Co., "Taking the pulse of enterprise IoT," July 2017.
5 Ibid.
6 OpenText, Transform documents into actionable business insight, 2018.
7 Ibid.
8 GEODIS 2017 Supply Chain Worldwide Survey.
9 OpenText, Supply Chain Analytics for Dummies, 2017.
10 Forbes, "2017 Roundup of Internet of Things Forecasts," 2017.
11 Accenture, "Why Artificial Intelligence is the Future of Growth."
12 PWC, 2018 AI Predictions, 2018.
13 Wiley, Supply Chain Analytics for Dummies, 2017.