Optimize operations with intelligence—from information to action
Boost your business efficiency with AI-augmented business intelligence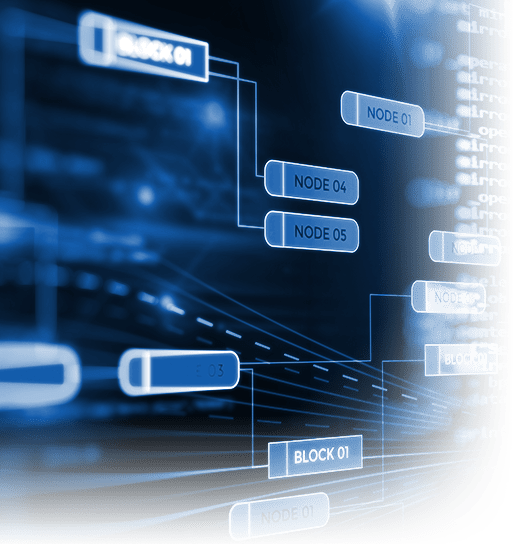 Insight is a game-changer for enterprises. It is not surprising that insights-driven businesses are growing at an average of more than 30% annually.1 And they're on track to earn $1.8 trillion by 2021.2
Information is truly power—disruptive power. How can insight help enterprises start ahead and stay ahead?
Become an insight-driven enterprise
Gain greater insight and value from content with AI and ECM

Discover the top five benefits of combining AI with ECM and content services to improve business processes and speed decision making.

Get the white paper

Conquer document processing with intelligent capture

Learn the ROI benefits of intelligent capture with these use cases.

Read the eBook

Maintain intelligent, always on operations with predictive maintenance

Explore the top 3 benefits to the enterprise and the disruptive technologies that power it.

Get the white paper
Act on intelligence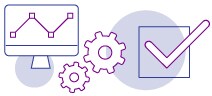 Drive operational efficiency
Enable automated processes with enterprise information—including data from Internet of Things (IoT) devices—and gain intelligent insights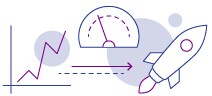 Achieve digital transformation
Digitize and take real-time actions on billions of documents and transactions per year at true enterprise scale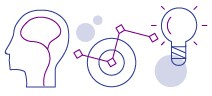 Increase your competitive edge
Leverage artificial intelligence (AI) to predict trends and future outcomes that guide best actions
Reach new levels of operational efficiency
Consolidating and extracting data insights from numerous structured and unstructured sources. Digitizing and taking action on thousands of documents in minutes. Automating maintenance for your equipment and serviceable products. This is how to get ahead and stay ahead of the competition. But for many enterprises, harnessing intelligent and connected operations is easier said than done.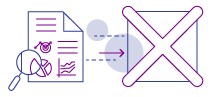 40%
of the insights delivered by customer intelligence teams are not actionable.3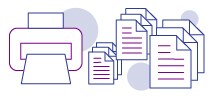 400
pages is the average number of pages printed by knowledge workers per month.4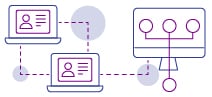 17%
said their company had fully integrated their customer data across all areas of the organization.5
Combining disruptive technologies, such as AI, IoT and analytics, helps achieve digital transformation and reach new levels of efficiency and innovation.
Turn documents into insights that matter
Move from preventive to predictive maintenance
1 Forrester, "Insights-Driven Businesses Set The Pace For Global Growth," 2017.
2 Ibid
3 Forrester, "Why firms are interested in insights centers of excellence now – and what matters more."
4 OpenText, Transform documents into actionable business insight, 2018.
5 Salesforce.com, "Data integration: The Secret Sauce to the Customer Journey."