Enterprise World Europe Digital
Technology Conference 2020
Join us for Enterprise World Europe Digital on April 8, 2020 at 1:00 pm–4:00 pm CEST and learn how to leverage Information Management to solve the world's toughest business problems.
From keynotes to compelling interactive breakout sessions, hear the trends, proven solutions and new innovations that make information and your business, more intelligent, secure and connected.
Unleash the potential of your organization with the Information Advantage.
Agenda
Welcome and Keynotes (1:00 pm CEST)

Join OpenText CEO & CTO Mark Barrenechea and EVP & Chief Product Officer Muhi Majzoub for the unveiling of Release 20.2 and learn about the emerging trends and technologies driving the OpenText innovation strategy.

Featured Track Keynotes (3:00 pm CEST)

Engage with OpenText product experts in your choice of interactive sessions on industry trends and future product direction:

Content Services
Business Network
Digital Experience

Information Advantage
Cyber Resilience

Breakout sessions (4:00 pm CEST)

Explore what's new in your favorite OpenText products across Content Services, Customer Experience, AppWorks, Security, Legal Tech, AI & Analytics. Get the details on OpenText Release CE, cloud-native software that customers can run anywhere. Plus, discover the new Developer Beta Program and Core Services.
*Agenda subject to change
Keynote speakers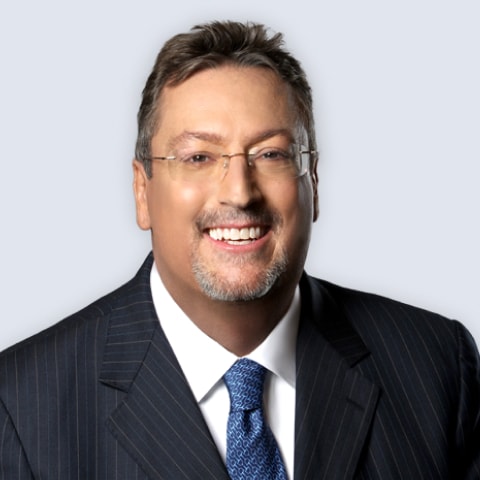 Mark J. Barrenechea
CEO & CTO, OpenText
Mark J. Barrenechea joined OpenText as President and Chief Executive Officer in January 2012, and also serves as a member of the Board. In January 2016, Mark took on the role of Chief Technology Officer.
As CEO of Canada's largest software company, Mark oversees the strategic direction of the organization and upholds the company's position at the forefront of the industry. Under his direction, the Company has grown both organically and through strategic acquisitions, into a $2.3 billion technology company.
Mark's unwavering commitment to innovation and results, combined with a dedication to customers' needs, led him to successfully realign the company's products, transforming OpenText into an Enterprise Information Management leader.
A prominent thought leader, Mark's extensive experience in information technology affords him a unique insight into the technological changes ushering in the fourth industrial revolution. In his latest book, The Intelligent and Connected Enterprise, Mark identifies how to securely transform information into an asset that can be used to reimagine business for unlimited potential in an ever-changing digital world.
Before joining OpenText, Mark was President and Chief Executive Officer of Silicon Graphics International Corporation (SGI), where he also served as a member of the Board. A pioneer of Technical Computing, Mark defined and distinguished the new market from Business Computing and established SGI as one of its leaders.
During his time at SGI, he led the company's strategy and execution. His role included transformative acquisition of assets as well as penetrating diverse new markets and geographic regions.
Prior to SGI, Mark served as Executive Vice President and CTO for CA, Inc. (CA), (formerly Computer Associates International, Inc.) and, as a member of the executive management team. Mark was also Senior Vice President of Applications Development at Oracle Corporation, responsible for managing a multi-thousand-member global team. Additionally, he was a member of the executive management team.
Mark has also served in a number of other positions including, Vice President of Development at Scopus, a software applications company, and Vice President of Development at Tesseract, where he was responsible for reshaping the company's line of CRM and human capital management software.
Mark has been the recipient of many accolades over the years. In 2011, the San Francisco Business Times named him the 2011 Best Large Company CEO. Most recently, he was named the 2015 Results-Oriented CEO of the year by the CEO World Awards. The prestigious award recognizes Mark's leadership and innovation in attaining results for the company and its customers.
Mark has authored several books including The Golden Age of Innovation, On Digital, Digital: Disrupt or Die, eGovernment or Out of Government, Enterprise Information Management: The Next Generation of Enterprise Software, Software Rules and e-Business or out of Business. Mark holds a Bachelor of Science degree in Computer Science from Saint Michael's College. He currently serves as a member of the Board and Audit Committee of Dick's Sporting Goods and as a member of the Board of Avery Dennison.
For more industry thoughts from Mark, you can subscribe to his blog, follow him on Twitter or connect on LinkedIn.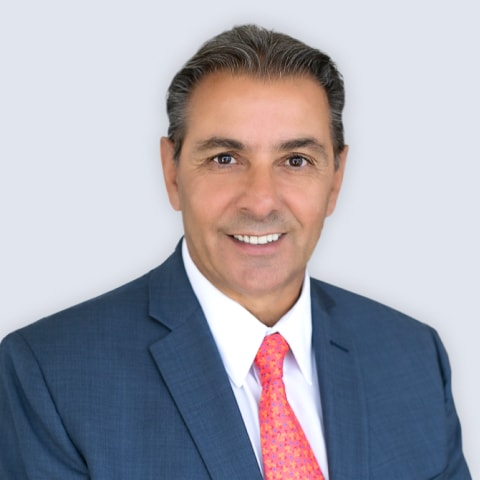 Muhi Majzoub
Executive Vice President & Chief Product Officer, OpenText
Muhi S. Majzoub is the Executive Vice President & Chief Product Officer for OpenText. Joining the company in 2012, Muhi has held various senior executive positions. He currently leads the development organization to define the vision and strategy for OpenText products and their transition to the cloud.
Prior to OpenText, Muhi was Chief of Products for NorthgateArinso, where he was responsible for defining the company's product vision, strategy and the development life cycle. He focused on consolidating the late software portfolio and developing new product capabilities for both cloud and on-premise solutions.
Muhi has also held the position of Senior Vice President of Product Development for CA, Inc., where he was responsible for the development of the common technology platform and components and integration strategy.
Prior to CA, Muhi was Vice President of Product Development at Oracle Corporation. During his tenure at Oracle, he was responsible for the delivery of the Sales Automation Suite, including Sales Online TeleSales, Sales Compensation, Sales Intelligence and many other Internet technology projects, such as Oracle Store, Oracle.com and the MetaLink TAR system.
Muhi attended San Francisco State University.
For more on Muhi's thoughts and industry expertise, you can follow him on Twitter.
Register for Enterprise World Europe Digital
Follow us for Enterprise World promotions and announcements.
#OTEW
Have questions about Enterprise World Europe Digital 2020?
Email enterpriseworld@opentext.com.