Enterprise World Asia
Singapore
April 16-17, 2019
Introducing Enterprise World Asia!
You spoke, we listened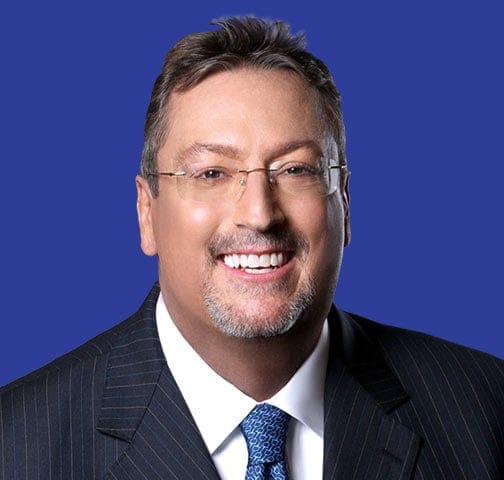 At last year's Innovation Tour, you told us you wanted more in-depth sessions on our leading EIM solutions, as well as comprehensive product training and networking opportunities. We listened and that's why we're bringing Enterprise World, the world's largest information management conference, to you.
The focus of Enterprise World Asia 2019 will be on our expanded EIM platform, OpenText Release 16 Enhancement Pack (EP) 5, with flexible options to deploy through our enterprise cloud strategy.
more...
2 days, 1 incredible event
This 2-day, jam-packed event features OpenText and partner exhibits in the Enterprise Expo, networking hubs, technical demos, an innovation lab, as well as access to product experts and hands-on training. More than 40 breakouts will provide expert advice, roadmaps and customer success stories.
Enterprise World gives you a singular opportunity to gain inspiration from thought leaders, share best practices with industry experts, cultivate your business networks and learn more about OpenText's pioneering strategies and solutions for enterprise content and digital transformation. You won't want to miss it.
It's an amazing time to be The Information Company. We are defining the future of business with our proven EIM solutions and comprehensive cloud strategy. I hope you will join us at our first-ever Enterprise World Asia.
Mark J. Barrenechea
OpenText CEO
Experience Enterprise World
We are excited to bring the Enterprise World experience to Singapore! With in-depth sessions, keynotes, an industry focus and networking opportunities, Enterprise World Asia is the leading Enterprise Information Management conference.
Join us April 16-17 at no cost* to learn how to transform your organization into an Intelligent and Connected Enterprise.
Space is limited—so register early!
* This special, inaugural offer applies to customer conference pass registrations only. Additional fees apply for Partner registrations.
Enterprise World will feature
Interactive experiences

Take part in technical demos, networking hubs and hands-on sessions.

Breakout sessions

Attend sessions ranging from technical deep dives to roadmap and product updates to customer success stories.

Industry forums

Join focused discussions on industry topics.

Keynote sessions

Hear from OpenText Vice Chair, CEO and CTO Mark J. Barrenechea, OpenText EVP, Engineering and Cloud Muhi Majzoub and other industry experts.
Why attend
Be prepared

Hear insightful talks from industry leaders on the latest trends and preview the OpenText strategy and product roadmaps.

Network with peers

Connect with OpenText customers, partners and experts.

Maximize investments

Maximize the value of your OpenText products and discover additional products to solve even more business problems.

Learn from other customers

Hear first-hand from other companies how they have used OpenText products to enable their digital transformation journey.
Let us help make your case
We've put together a letter to help show the powers that be the business impact of Enterprise World Asia.
Agenda
Enterprise World Asia is designed to help our customers harness the power of information through extreme automation and insight to become an Intelligent and Connected Enterprise.

Keynote speakers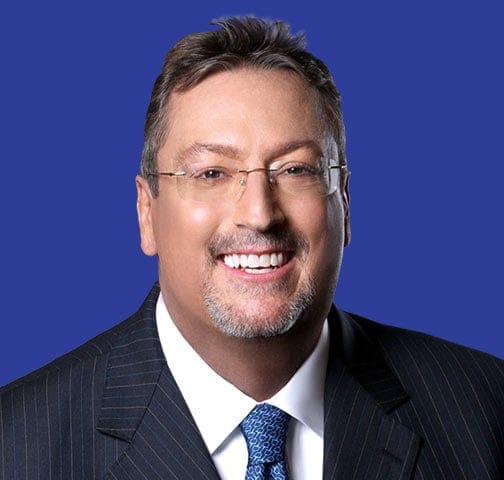 Mark J. Barrenechea

Vice Chair, CEO & CTO, OpenText
Mark J. Barrenechea joined OpenText as President and Chief Executive Officer in January 2012, and also serves as a member of the Board. In January 2016, Mark took on the role of Chief Technology Officer. In September 2017, Mark was appointed Vice Chair, in addition to remaining the Chief Executive Officer and Chief Technology Officer.
As CEO of Canada's largest software company, Mark oversees the strategic direction of the organization and upholds the company's position at the forefront of the industry. Under his direction, the Company has grown both organically and through strategic acquisitions, into a $2.3 billion technology company.
Mark's unwavering commitment to innovation and results, combined with a dedication to customers' needs, led him to successfully realign the company's products, transforming OpenText into an Enterprise Information Management leader.
A prominent thought leader, Mark's extensive experience in information technology affords him a unique insight into the technological changes ushering in the fourth industrial revolution. In his latest book, The Golden Age of Innovation, he identifies the opportunity this unprecedented change holds for today's businesses and how to successfully maneuver the ever-changing digital world.
Mark has been the recipient of many accolades over the years. In 2011, the San Francisco Business Times named him the 2011 Best Large Company CEO. Most recently, he was named the 2015 Results-Oriented CEO of the year by the CEO World Awards. The prestigious award recognizes Mark's leadership and innovation in attaining results for the company and its customers.
In addition, Mark has authored several books including The Golden Age of Innovation, On Digital, Digital: Disrupt or Die, eGovernment or Out of Government, Enterprise Information Management: The Next Generation of Enterprise Software, Software Rules and e-Business or out of Business.
Mark holds a Bachelor of Science degree in Computer Science from Saint Michael's College. He currently serves as a member of the Board and Audit Committee of Dick's Sporting Goods and also serves as a board member of Hamilton Insurance Group.
For more industry thoughts from Mark, you can subscribe to his blog, follow him on Twitter or connect on LinkedIn.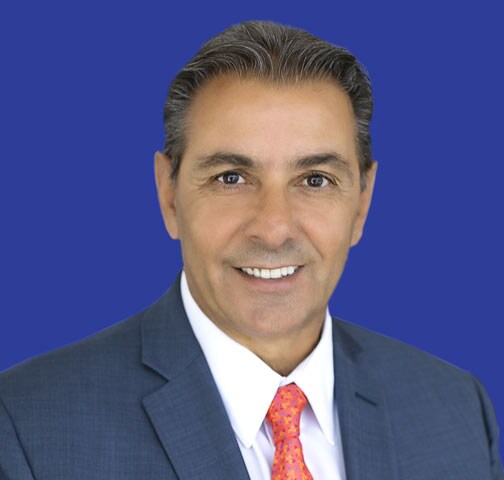 Muhi Majzoub

Executive Vice President, Engineering and Cloud Services, OpenText
Muhi S. Majzoub was named Executive Vice President, Engineering and IT in January 2016. Muhi joined OpenText as Senior Vice President of Engineering in June 2012. He is responsible for Corporate and Commercial IT, including Cloud Services, as well as defining the vision and strategy for OpenText products, leading the development organization and transitioning OpenText to the cloud.
Prior to OpenText, Muhi was Chief of Products for NorthgateArinso, where he was responsible for defining the company's product vision, strategy and the development life cycle. He focused on consolidating the late software portfolio and developing new product capabilities for both cloud and on-premise solutions.
Muhi has also held the position of Senior Vice President of Product Development for CA, Inc., where he was responsible for the development of the common technology platform and components and integration strategy.
Prior to CA, Muhi was Vice President of Product Development at Oracle Corporation. During his tenure at Oracle, he was responsible for the delivery of the Sales Automation Suite, including Sales Online TeleSales, Sales Compensation, Sales Intelligence and many other Internet technology projects, such as Oracle Store, Oracle.com and the MetaLink TAR system.
Muhi attended San Francisco State University.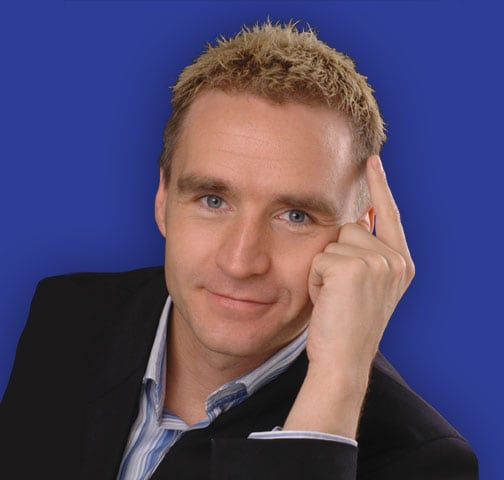 Caspar Berry

Professional poker player and renowned business expert on risk & decision making
After starting his working life as an actor in BBC drama Byker Grove alongside Ant and Dec, Caspar studied economics at Cambridge before making the momentous decision to move to Las Vegas and become a professional poker player. Now a veteran of over 2,000 speeches in 30 countries, Caspar uses these unique experiences to deliver challenging messages about risk-taking and decision-making to maximize returns in an increasingly uncertain world.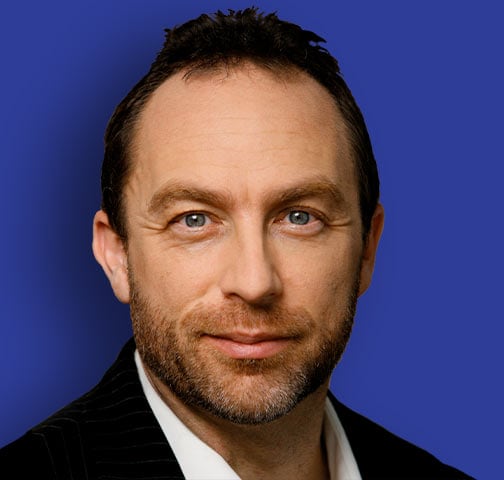 Jimmy Wales

Internet entrepreneur, technological visionary and founder of Wikipedia
Ranked by Forbes Magazine as a "Web Celeb", Jimmy Donal Wales is a U.S. Internet entrepreneur, wiki pioneer, and technology visionary, who is best known as the Founder of Wikipedia, an international collaborative free content encyclopedia on the Internet, and the Wikimedia Foundation. He is also the founder of WikiTribune, a groundbreaking ad-free news platform that produces evidence-based journalism, and co-founder of Wikia, a privately owned free web hosting service he set up in 2004.
The origins of Wikipedia began in March 2000, when Mr. Wales started Nupedia ("the free encyclopedia"), which was characterized by an extensive peer-review process designed to make its articles of a quality comparable to that of professional encyclopedias. With the addition of wikis (a collection of web pages designed to enable anyone who accesses it to contribute or modify content), the project was dubbed "Wikipedia." Mr. Wales laid down the founding principles and content, establishing an Internet-based community of contributors during that year. Wikipedia was initially intended to be a wiki-based site for collaboration on early encyclopedic content for submission to Nupedia, but Wikipedia's rapid growth quickly overshadowed Nupedia's development.
In a 2004 interview with Slashdot, Mr. Wales explained his motivations about Wikipedia, "Imagine a world in which every single person on the planet is given free access to the sum of all human knowledge. That's what we're doing."
The success of the project has helped popularize a trend in web development (called Web 2.0) that aims to facilitate creativity, collaboration, and sharing among users. As Wikipedia expanded and its public profile grew, Mr. Wales took on the role of the project's spokesperson and promoter through speaking engagements and media appearances. His work with Wikipedia, which has become the world's largest encyclopedia, prompted TIME Magazine to name him one of its "100 Most Influential People," in 2006 in the "Scientists & Thinkers" category.
In 2003, Mr. Wales founded the Wikimedia Foundation, a nonprofit charitable organization dedicated to encouraging the growth, development and distribution of free, multilingual content, and to providing the full content of these wiki-based projects to the public free of charge. The Wikimedia Foundation operates some of the largest collaboratively edited reference projects in the world, including Wikipedia, the 5th most popular website in the world.
In 2004, Wales co-founded, with Angela Beesley, the for-profit company Wikia, Inc. Wikia is a wiki farm — a collection of individual wikis on different subjects, all hosted on the same website. As part of his work at Wikia, Inc., Mr. Wales is developing a human-powered search engine, Search Wikia, which will be based on the same open, transparent, community-driven principles of Wikia and Wikipedia.
In 2017, Wales founded WikiTribune, an ad-free global news platform that aims to address the idea that "the news is broken and we can fix it." By pairing standards-based journalism with a team of dedicated community contributors and a crowdfunded business model, WikiTribune ensures articles are fact-checked and un-biased, sources are transparent, and users have the ability to flag and contribute to the articles they read. As citizens' demand for reliable, fact-based journalism grows ever-louder, Wales is blazing a path forward that will reshape news media.
Mr. Wales is a Fellow of the Berkman Center for Internet & Society at Harvard Law School. He serves on the Board of Directors of Socialtext, a provider of wiki technology to businesses and the non-profit organization Creative Commons. Mr. Wales has received an honorary doctorate from numerous academic institutions, including Knox College of Illinois where he was presented with a Pioneer Award from the Electronic Frontier Foundation, and Maastricht University, where he received the Common Wealth Award of Distinguished Service.
Mr. Wales received his bachelor's degree in finance from Auburn University and started with the Ph.D. finance program at the University of Alabama, where he left with a Master's. After that, he took courses offered in the Ph.D. finance program at Indiana University. He taught at both universities during his postgraduate studies, but did not write the doctoral dissertation required to earn a Ph.D.
What attendees say
Venue
Enterprise World Asia will be held at the Marina Bay Sands in Singapore. Located along the Marina Bay waterfront, this venue features three cascading hotel towers topped by an extraordinary sky park, "floating" crystal pavilions, a lotus-inspired Museum, retail stores, trendy restaurants, endless entertainment and more.
To book a room, please send the completed Hotel Reservation Form to groups@marinabaysands.com by Friday, March 15, 2019. All bookings are subject to room availability and the best rate available.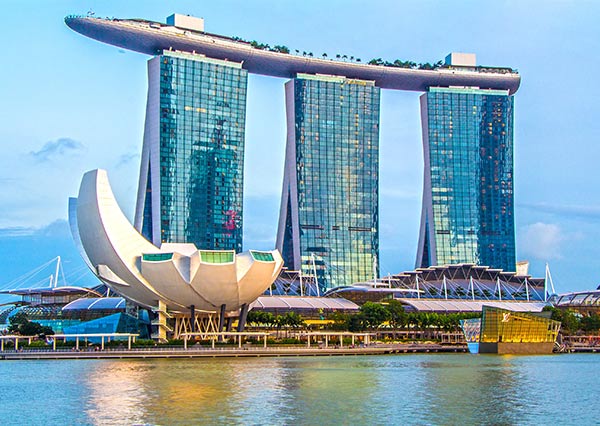 Follow us for Enterprise World promotions and announcements.
#OTEW
Have questions?
Have questions about Enterprise World Asia? Please email enterpriseworld@opentext.com.