Secure. Investigate. Recover.
OpenText Enfuse On Air 2020Experience it on-demand until

January 4, 2021
Cyber resilience and investigative solutions for tomorrow's threats
Cyber security, digital investigations and eDiscovery will never be the same. Market uncertainty and changing consumer behavior have increased cybercrime and fraud, while remote workforces are redefining network perimeters, opening new avenues for hackers to access private and sensitive data.
Be prepared for tomorrow.
Experience OpenText Enfuse On Air on-demand.
It's not just an information security conference. It's not just a legal tech conference. It's the cyber security event of the year.
Learn how to tackle the new landscape at scale, with bold, disciplined strategies to detect threats, automate responses and identify what matters most within huge data volumes.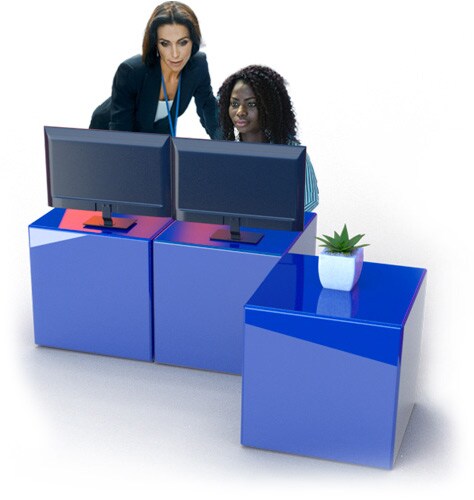 Keynote speakers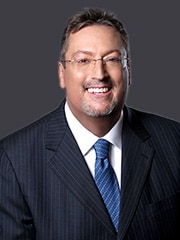 Mark J. Barrenechea
Vice Chairman, Chief Executive Officer and Chief Technology Officer
Mark J. Barrenechea joined OpenText as President and Chief Executive Officer in January 2012, and also serves as a member of the Board. In January 2016, Mark took on the role of Chief Technology Officer. In September 2017, he was appointed Vice Chair.
Mark oversees the strategic direction of the organization. Under his direction, OpenText has grown both organically and through strategic acquisitions, into a $2.8 billion technology company and has successfully transformed into an Information Management leader.
Mark has been the recipient of many accolades over the years. In 2011, the San Francisco Business Times named him the 2011 Best Large Company CEO. Most recently, he was named the 2015 Results-Oriented CEO of the year by the CEO World Awards. The prestigious award recognizes Mark's leadership and innovation in attaining results for the company and its customers.
In addition, Mark has authored many books including The Intelligent and Connected Enterprise, The Golden Age of Innovation, On Digital, and eGovernment or Out of Government. He has also authored several white papers, such as The Resilient Organization: COVID-19 and New Ways to Work, Cloud: The Destination for Innovation, Security: Creating Trust in a Zero Trust World, and The Information Advantage.
For industry thoughts from Mark, you can subscribe to his blog, follow him on Twitter or connect on LinkedIn.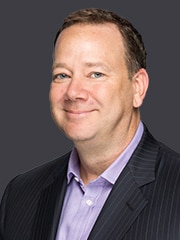 Craig Stilwell
Executive Vice President, SMB & Consumer Sales, OpenText
Craig Stilwell is the Executive Vice President and General Manager of SMB and Consumer at OpenText. Joining OpenText through the Carbonite acquisition, Craig brings 26 years of technology experience with a track record in driving growth and building high performing teams.
Prior to OpenText, Craig was the Chief Revenue Officer of Carbonite, where he was responsible for leading the company's go-to-market efforts, including global sales and marketing.
Craig holds a BSBA with honors in Finance from the University of Florida and serves on the Board of Trustees for his local Leukemia and Lymphoma Society chapter.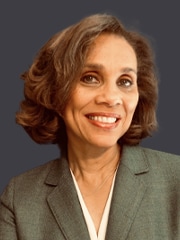 General Nadja West
Former Army Surgeon General and Commanding General, US Army Medical Command
A trailblazer in female leadership, Lieutenant General (ret) Nadja West is the 44th Army Surgeon General and the former Commanding General of US Army Medical Command. She is the first African American woman 3-star General in the Army's history, and currently the highest-ranking woman to ever graduate from West Point.
With more than 20 years of experience in executive leadership, crisis management, and disaster response—including her instrumental role in crafting the DOD medical response to the Ebola crisis—West speaks expertly on leadership tactics to effectively lead teams through times of uncertainty and crisis.
As Commanding General of MEDCOM, West managed an $11 billion budget and led an organization of more than 130,000 healthcare professionals. She supported more than 4 million people around the globe—responsible for medical centers, community hospitals, and clinics; dental, veterinary, and public health facilities; research, education and training platforms.
Known for her decisive leadership, West led the Army Medical Department through the most comprehensive transformation military medicine has seen in more than three decades, and throughout this transition, ensured that the medical readiness of the force remained high, medical support was timely, and the quality of healthcare provided to move than 4 million lives remained outstanding.
In addition to West's many military accolades, she was named as one of Washington's Most Powerful Women in Washingtonian Magazine, the recipient of the Daughters of the American Revolution Margaret Cochran Corbin Award, and awarded the Armed Forces Medical Advocate Award by Essence Magazine.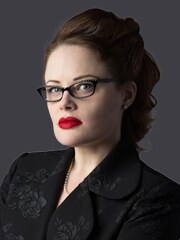 Tarah Wheeler
Cybersecurity Leader, Author, and Entrepreneur
Tarah Wheeler is a global leader in keeping private citizens and corporations safe from cyber attacks. She is an International Security Fellow at New America; a Belfer Cybersecurity Fellow at Harvard University's Kennedy School of Government; a contributing cybersecurity expert for The Washington Post; and a Foreign Policy contributor on cyber warfare. Most recently, Wheeler was selected for the prestigious Fulbright Cyber Security Scholar Award.
Previously, Wheeler was the cybersecurity czar at Symantec, and Head of Offensive Security & Technical Data Privacy at Splunk. She has also led projects at Microsoft Game Studios, including the iconic video game franchise Halo.
Once named the top female cybersecurity influencer in the world by Onalytica, Wheeler is also a serial entrepreneur: she is an advisory board member for the Electronic Frontier Foundation, a board of directors member at several cybersecurity companies, and is also the author of Women in Tech: Take Your Career to The Next Level with Practical Advice and Inspiring Stories, which has topped the #1 Amazon bestseller lists in career guides, women in business, and technology nonfiction.
Wheeler holds an MSc from Portland State University, and is a Certified Information Systems Security Professional (CISSP), a Certified Scrum Master (CSM), and a Certified Scrum Developer (CSD). She is also a pre-candidate for a PhD in Complex Systems and Political Science from the University of Michigan and a National Science Foundation Fellow.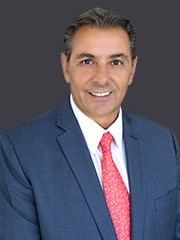 Muhi S. Majzoub
Executive Vice President & Chief Product Officer, OpenText
Muhi S. Majzoub is the Executive Vice President & Chief Product Officer for OpenText. Joining the company in 2012, Muhi has held various senior executive positions. He currently leads the development organization to define the vision and strategy for OpenText products and their transition to the cloud.
Prior to OpenText, Muhi was Chief of Products for NorthgateArinso, where he was responsible for defining the company's product vision, strategy and the development life cycle. He focused on consolidating the late software portfolio and developing new product capabilities for both cloud and on-premise solutions.
Muhi has also held the position of Senior Vice President of Product Development for CA, Inc., where he was responsible for the development of the common technology platform and components and integration strategy.
Prior to CA, Muhi was Vice President of Product Development at Oracle Corporation. During his tenure at Oracle, he was responsible for the delivery of the Sales Automation Suite, including Sales Online TeleSales, Sales Compensation, Sales Intelligence and many other Internet technology projects, such as Oracle Store, Oracle.com and the MetaLink TAR system.
Muhi attended San Francisco State University.
For more on Muhi's thoughts and industry expertise, you can follow him on Twitter.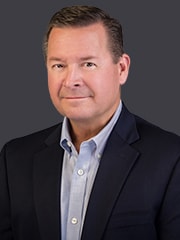 Hal Lonas
Senior Vice President and Chief Technology Officer, SMB & Consumer, OpenText
Hal Lonas is the Senior Vice President and Chief Technology Officer of OpenText's SMB & Consumer segment, which provides network security, endpoint security, data protection and world-class threat intelligence.
Joining OpenText via the acquisition of Carbonite, Webroot and BrightCloud, Hal brings more than 25 years of experience in enterprise software and engineering. Hal has held key engineering management positions with Websense (WBSN), ADP and others.
Hal has co-authored several patents and holds a Bachelor of Science in Aeronautics and Astronautics from MIT.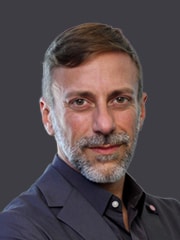 Anthony Di Bello
Vice President Strategic Development, OpenText
A 15-year veteran of the cybersecurity and digital forensic incident response sector, Anthony Di Bello serves as Vice President Strategic Development for OpenText where he leads strategic planning and the company's direction within the information security market. Anthony joined OpenText with the acquisition of Guidance software where he spent the previous 12 years, including the last several as Sr. Director of Products responsible for the voice of the customer, product roadmaps and go-to-market strategy across Guidance Software forensic security, data risk management and digital investigations products. Previously at Guidance, Anthony was Director of Strategic Partnerships responsible for building and delivering end-to-end solutions around the Guidance product portfolio through partnerships and integrations with adjacent technologies such as McAfee, Cisco, HP and Webroot. Before moving to Guidance, Anthony spent seven years with Willis Towers Watson, a global professional service firm specializing in risk and financial management.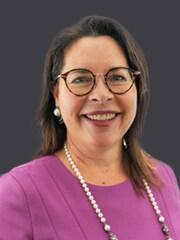 Maureen Kaplan
Vice President Security Sales, OpenText
Maureen leads the Security business unit within OpenText and has over 20 years of cyber security experience. Prior to joining OpenText, she was Global Head of Sales for Cloud & Security at Vodafone and COO for Verizon's global Managed Security Services.
Maureen is an energetic and results-oriented leader who thrives in fast paced, high growth environments. Her focus on leading teams to deliver business value to clients and create solutions that impact mission critical processes has driven lasting value across organizations. She brings a unique perspective to leading teams through her background as a consultant, business operations lead, Lean Six Sigma Black Belt, Security Sales Leader and Software Engineer.
She has been actively involved in security process improvement and business transformation projects, creating information protection strategic plans and programs to protect global information assets for multinational organizations. Her experience spans healthcare, manufacturing, energy/utility, law enforcement, retail and financial services industries.
Maureen holds GSLC, CISSP, CHSE, CHPE and multiple industry certifications. Maureen received a Bachelor's degree in Engineering from the University of Michigan and is a lifetime member of Girl Scouts USA.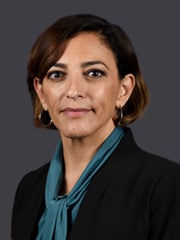 Katie E. Arrington
Chief Information Security Officer for the Under Secretary of Defense for Acquisition and Sustainment
Katherine "Katie" Arrington is a member of the Senior Executive Serves and serves as the Chief Information Security Officer for Acquisition and Sustainment (CISO(A&S)) to the Under Secretary of Defense for Acquisition and Sustainment (USD(A&S)). In this position, she serves as the central hub and integrator within the Office of the Under Secretary of Defense for Acquisition and Sustainment (OUSD(A&S)) to align acquisition and sustainment cyber strategy and efforts to enhance cyber security within the Defense Industrial Base.
As the CISO(A&S), Ms. Arrington is responsible to ensure the incorporation of integrated security/cyber efforts within USD(A&S) with the purpose of providing a focused and streamlined governance approach, provide a central coordination point and common compliance standard that serves to synchronize the various existing disparate cyber security efforts and standards across the Department and Industry as it relates to Department of Defense acquisition and sustainment efforts.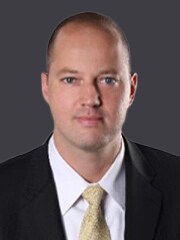 Kirk Arthur
Senior Director, Business Strategy, Microsoft
Kirk Arthur is the leader of Worldwide Public Safety and Justice for Microsoft, with responsibility over experts that serve the public safety & justice communities. He has over 18 years of experience as a federal and municipal law enforcement official in the United States. In this role, Kirk is responsible for all aspects of the business, including the development and adoption of Microsoft technology solutions in public safety and justice that enable positive and productive outcomes of mission requirements. He is passionate about the safety and security of citizens in the global community, as well as working with customers around the world to achieve their mission goals using Microsoft's technology.
Kirk can be reached at karthur@microsoft.com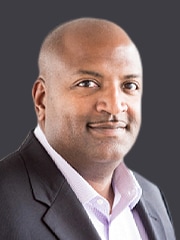 Jay C. Grant
Director of IT Security, Webcor Builders
Jay C. Grant is currently the Director of IT Security for Webcor Builders, a California based General Contractor. Mr. Grant has previously served as the Enterprise Operations Branch Chief for the White House during a portion of President Obama's administration. Mr. Grant has 30 years of investigative and cyber security experience spanning across Federal Government, Military (Special Operations Information Systems), Law Enforcement, Commercial, and software vendor system engineering and architecture. Mr. Grant has expert witness testimony experience and has authored articles and content for eForensics Magazine covering digital forensic investigations.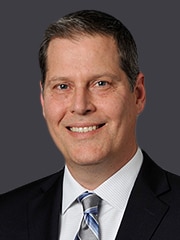 David G. Kinzer
Senior Manager IT, Walmart, Inc.
David Kinzer is a Senior Manager in the eDiscovery & Forensic Services Lab, within Walmart's Information Security division. He leads a team of eDiscovery technical professionals in the identification, collection, and handling of data relevant to litigations and investigations. In addition to leading a team in responding to data requests, David focuses on strategy initiatives, process improvement, piloting new processes and technologies, and monitoring relevant legal and privacy requirements. He is located in Walmart's Bentonville offices
Prior to joining Walmart David spent 14 years as an attorney at two national law firms where he served as Director of eDiscovery. In that capacity David acted in a leadership role developing and driving firm policy, monitoring workflows across matters, and collaborating with the various parties involved in the process. He also advised on issues related to cross-border discovery and privacy regulations. David serves as Co-chair of the ESI Subcommittee for the U.S. District Court of MD, and was instrumental in drafting the District Court's eDiscovery Protocol.
When not working, David spends time with his wife and daughter, and enjoys running, fishing, and other outdoor activities.
Event highlights
Sign up for the leading digital forensics, eDiscovery and security incident response event to learn about the latest developments and trends.
Explore

trends in keynotes, on-demand breakout sessions and 15-minute turbo talks.

Hear

case studies from law enforcement, government and enterprise leaders.

Learn

how to solve today's cybersecurity problems and better manage risk.
Enfuse On Air themes
Digital Investigations

Part I

Discovery and Cyber Resilience

Security and Incident Response

Digital Investigations

Part II
Hear current trends and grow your skills
APFS/T2 chipset investigating

Advanced endpoint threat detection

Large scale data processing optimization

Security in the cloud

Maximizing threat intelligence