Speakers
Keynote addresses from OpenText executive leadership and high-profile industry thought leaders are a highly anticipated focal point of every Enfuse. Part information, part inspiration, attendees learn about the innovations and capabilities they need to become tomorrow's heroes.
Keynote speakers
Keynotes will address how OpenText continues to innovate and provide customers with the capabilities they need to become tomorrow's heroes.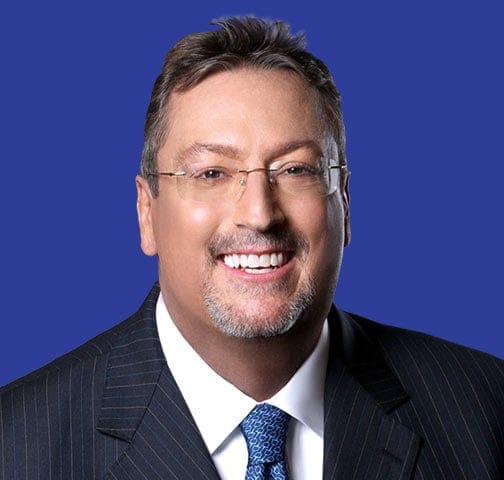 Mark J. Barrenechea
CEO & CTO, OpenText
Mark J. Barrenechea joined OpenText as President and Chief Executive Officer in January 2012, and also serves as a member of the Board. In January 2016, Mark took on the role of Chief Technology Officer.
As CEO of Canada's largest software company, Mark oversees the strategic direction of the organization and upholds the company's position at the forefront of the industry. Under his direction, the Company has grown both organically and through strategic acquisitions, into a $2.3 billion technology company.
Mark's unwavering commitment to innovation and results, combined with a dedication to customers' needs, led him to successfully realign the company's products, transforming OpenText into an Enterprise Information Management leader.
A prominent thought leader, Mark's extensive experience in information technology affords him a unique insight into the technological changes ushering in the fourth industrial revolution. In his latest book, The Intelligent and Connected Enterprise, Mark identifies how to securely transform information into an asset that can be used to reimagine business for unlimited potential in an ever-changing digital world.
Before joining OpenText, Mark was President and Chief Executive Officer of Silicon Graphics International Corporation (SGI), where he also served as a member of the Board. A pioneer of Technical Computing, Mark defined and distinguished the new market from Business Computing and established SGI as one of its leaders.
During his time at SGI, he led the company's strategy and execution. His role included transformative acquisition of assets as well as penetrating diverse new markets and geographic regions.
Prior to SGI, Mark served as Executive Vice President and CTO for CA, Inc. (CA), (formerly Computer Associates International, Inc.) and, as a member of the executive management team. Mark was also Senior Vice President of Applications Development at Oracle Corporation, responsible for managing a multi-thousand-member global team. Additionally, he was a member of the executive management team.
Mark has also served in a number of other positions including, Vice President of Development at Scopus, a software applications company, and Vice President of Development at Tesseract, where he was responsible for reshaping the company's line of CRM and human capital management software.
Mark has been the recipient of many accolades over the years. In 2011, the San Francisco Business Times named him the 2011 Best Large Company CEO. Most recently, he was named the 2015 Results-Oriented CEO of the year by the CEO World Awards. The prestigious award recognizes Mark's leadership and innovation in attaining results for the company and its customers.
Mark has authored several books including The Golden Age of Innovation, On Digital, Digital: Disrupt or Die, eGovernment or Out of Government, Enterprise Information Management: The Next Generation of Enterprise Software, Software Rules and e-Business or out of Business. Mark holds a Bachelor of Science degree in Computer Science from Saint Michael's College. He currently serves as a member of the Board and Audit Committee of Dick's Sporting Goods and as a member of the Board of Avery Dennison.
For more industry thoughts from Mark, you can subscribe to his blog, follow him on Twitter or connect on LinkedIn.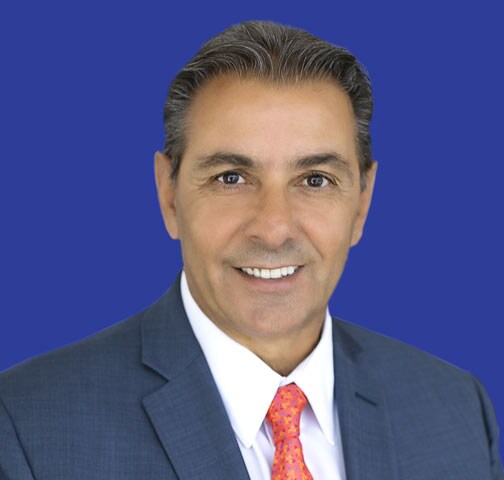 Muhi Majzoub
Executive Vice President & Chief Product Officer, OpenText
Muhi S. Majzoub is the Executive Vice President of Engineering for OpenText. Joining the company in 2012, Muhi has held various senior executive positions. He currently leads the development organization to define the vision and strategy for OpenText products and their transition to the cloud.
Prior to OpenText, Muhi was Chief of Products for NorthgateArinso, where he was responsible for defining the company's product vision, strategy and the development life cycle. He focused on consolidating the late software portfolio and developing new product capabilities for both cloud and on-premise solutions.
Muhi has also held the position of Senior Vice President of Product Development for CA, Inc., where he was responsible for the development of the common technology platform and components and integration strategy.
Prior to CA, Muhi was Vice President of Product Development at Oracle Corporation. During his tenure at Oracle, he was responsible for the delivery of the Sales Automation Suite, including Sales Online TeleSales, Sales Compensation, Sales Intelligence and many other Internet technology projects, such as Oracle Store, Oracle.com and the MetaLink TAR system.
Muhi attended San Francisco State University.
For more on Muhi's thoughts and industry expertise, you can follow him on Twitter.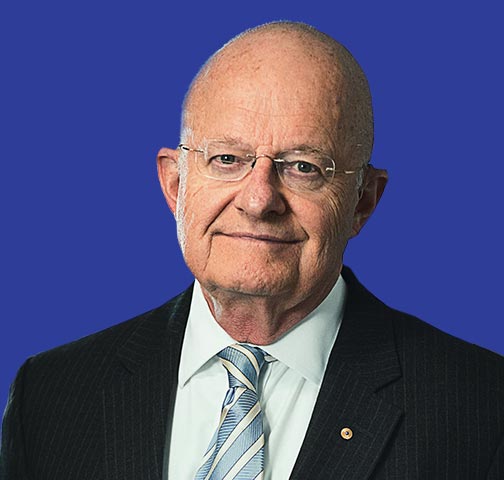 James Clapper
Former Director of National Intelligence
Jim Clapper is one of the finest intelligence minds of the 21st century. From 2010 until 2017, he served as the fourth-ever Director of National Intelligence, the nation's top intelligence official and the principal intelligence advisor to the President. He provided the President's daily morning brief and held one of the broadest portfolios in the entire government, overseeing 200,000 intelligence employees internationally, a $52 billion budget, and high-profile organizations like the CIA, NSA, and FBI. Called one of America's "most experienced and most respected intelligence officials" by President Obama, Director Clapper is a retired Air Force Lieutenant General who served two tours in Southeast Asia. Exclusively represented by Leading Authorities speakers bureau, he brings 50 plus years of military and intelligence experience to discussions regarding the unprecedented breadth of challenges facing the U.S. today—including transnational threats like terrorism, weapons of mass destruction, and cyber attacks, as well as the domestic threats posed by nation states like Russia, China, North Korea, and Iran. He is currently a national security analyst for CNN and author of the forthcoming book Facts and Fears: Hard Truths from a Life in Intelligence.
Asked to explain why he selected Clapper for DNI chief, President Obama said, "[He] possesses a quality that I value in all my advisers: a willingness to tell leaders what we need to know even if it's not what we want to hear." Director Clapper brings this same mentality to every panel discussion and keynote—whether discussing the risks businesses face in an increasingly-digital world or reviewing the likely evolution of America's geopolitical relationships. Clapper also espouses the importance of thinking long term, advocating for a focus on long-range threats including war in space and the ways in which artificial intelligence could imperil national security.
While a majority of Director Clapper's accomplishments remain shrouded in classification, notable public achievements include improving communication amongst domestic agencies, building partnerships with foreign governments, procurement reform, and sweeping IT upgrades. Director Clapper was in the Situation Room during the famous 2011 raid on Osama bin Laden and also played a pivotal role in uncovering the likely parties at work behind the 2016 hack of the DNC. He has been praised by Senator John McCain for providing "steady leadership for the Intelligence Community and wise counsel to the President and the Congress."
Director Clapper is the former director of the Defense Intelligence Agency under President George H.W. Bush, Under Secretary of Defense for Intelligence and director of the National Geospatial-Intelligence Agency under President George W. Bush, and the first Director of Defense Intelligence within the Office of the Director of National Intelligence. During the course of the Vietnam War, Clapper flew 73 combat support missions over Laos and Cambodia. He is a recipient of the Defense Distinguished Service Medal, the U.S.'s highest non-combat related military award, and the Air Force Distinguished Service Medal. He was awarded the Department of Defense Medal for Distinguished Public Service twice—receiving the first from Secretary Robert Gates in 2010 and the second from Secretary Ash Carter in 2016—and was honored with the INSA's William Oliver Baker Award. In 2017, in recognition of his storied career, he was awarded the FBI Director's Medallion and the title of honorary Special Agent by FBI Director Comey.
Industry speakers
Industry professionals will provide best practices and draw upon their experience with EnCase products to provide
real-life examples.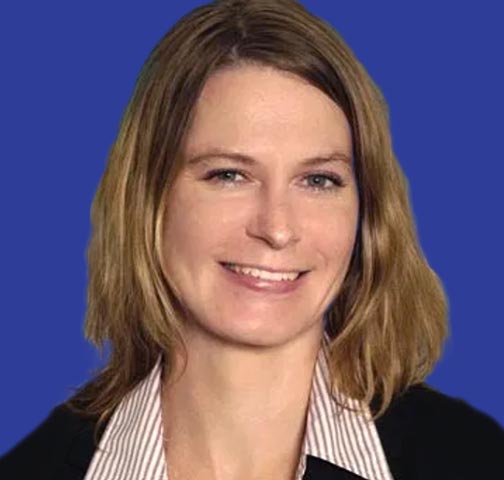 Carolyn Anger

Founder, Anger & Associates
Carolyn Anger is the founder of Anger & Associates, a modern eDiscovery consulting firm. She has been working in the world of legal technology and Discovery for two decades. Carolyn is passionate about technology, the eDiscovery industry and all the obstacles it brings.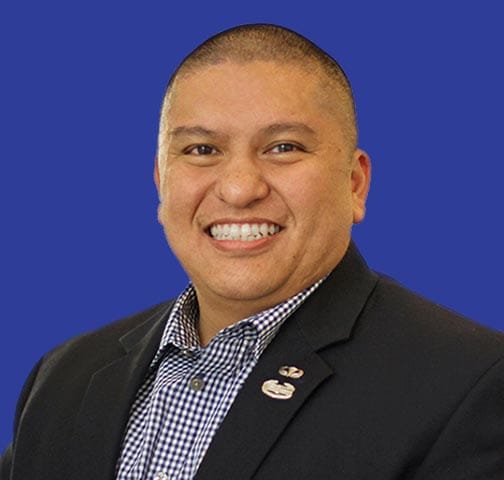 Jonathan Arias
Owner, SixOnTarget
Experienced Principal Systems Engineer with a demonstrated history of working in the information technology and cybersecurity professional services industry. Skilled in Computer Forensics, eDiscovery, and Incident Response. Technical professional with a Bachelor of Science (BS) focused in Organizational Leadership from Azusa Pacific University. Encase Certified professional with more than 5 years of experience in Encase software implementation.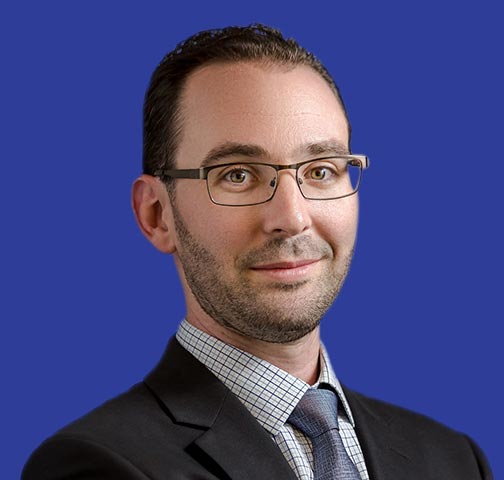 Brian Chase
Owner, Chase Technology Consulting
Brian Chase is a lawyer and a digital forensic examiner. He runs the Law Office of Brian Chase as well as Chase Technology Consulting. Brian earned his undergraduate degree in Management and Information Systems, as well as his law degree, from the University of Arizona. He has tried numerous cases as a lawyer, as well as testified as an expert in both civil and criminal cases. In addition, Brian is an Adjunct Professor of law teaching trial skills to law students at the University of Arizona.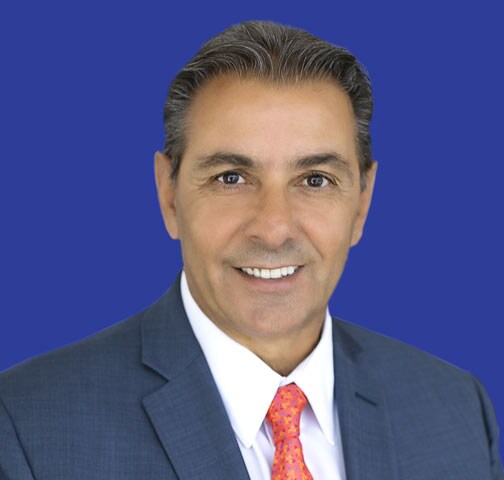 Brian Coleman
Senior Manager, Global Information Security and Digital Forensics, Pfizer
Brian leads cyber investigations for Pfizer, one of the world's largest pharmaceutical companies. Prior to joining Pfizer, Coleman was a Computer Forensic Examiner for the FBI and for General Dynamics AIS. He also served as a Supervisory Special Agent for the Pennsylvania Attorney General's Office and as a Baltimore Police Officer. He has spent more than a decade investigating and forensically examining various types of criminal and corporate conduct. He has testified as a digital forensics subject matter expert in State, Federal and Military Courts.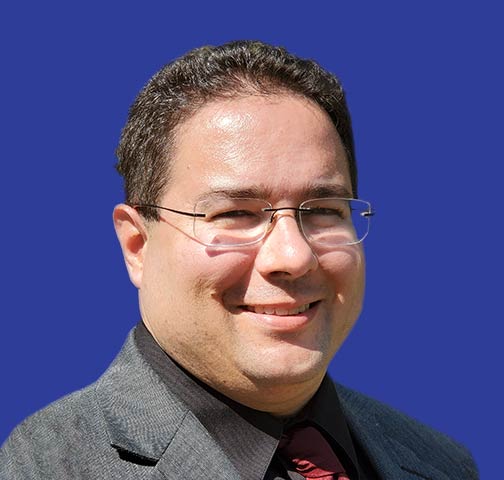 Robert Comella
Sr. Forensic Analyst, HM Health Solutions
Robert Comella has twenty-one years of experience as a business manager, IT consultant, project manager, trainer and speaker with expertise in open and closed sourced software solutions. Robert's primary focus is information security. An alum of the STI (SANS Technology Institute), Comella has attained his master's degree in information security engineering and the GSE: GIAC Security Expert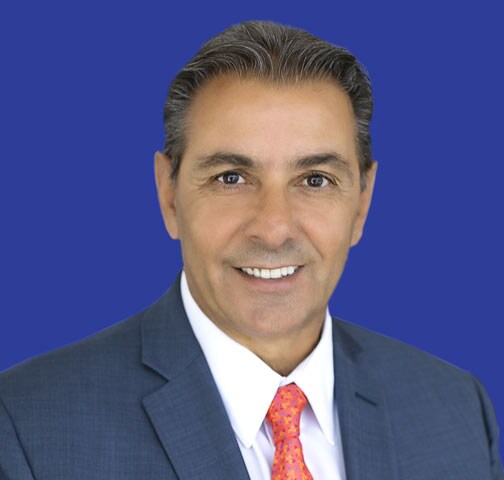 Steve Davis
Principal/Director of Business Development, Digital Discovery Corp.
For the past 25 years, Mr. Davis has performed and supervised hundreds of investigations on behalf of governmental agencies, corporations, individuals and law firms involving civil and criminal matters. He has been a Principal at Digital Discovery for the past 11 years and serves as the director of Business Development as well as the Manager of the company's Forensic Lab. Mr. Davis is a Licensed Private Investigator in the State of Texas, and a Private Security Company Manager for Texas Department of Public Safety.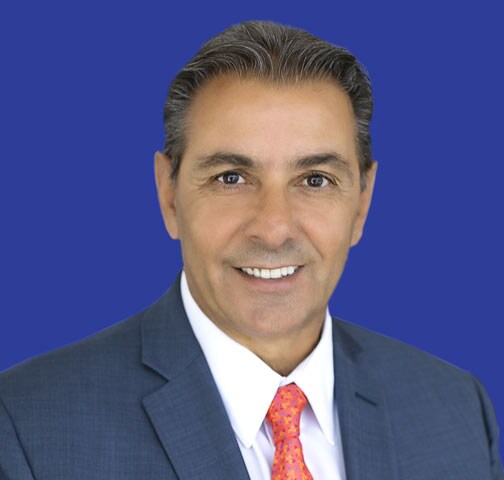 Craig du Plooy
Director, Forensic Worx
He has trained more than 400 SAPS and Corporate computer and mobile phone forensic practitioners in Southern Africa and Africa. Craig has worked across both private and public sectors and served investigative and supervisory roles at the City of Cape Town, South African Police Services and other governmental and municipal departments. Craig has provided expert witness testimonies to several high profile cases during his career. He teaches on a part time basis at the University of Cape Town & Florida.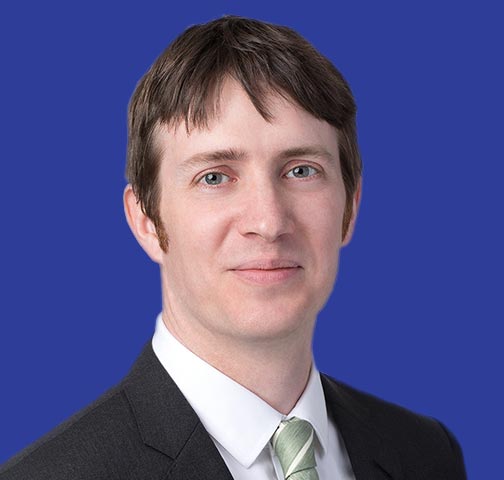 Peter Fisk
Attorney, Lane Powell PC
Peter Fisk practices law on the utilization and protection of data. He is a core member of the Privacy and Data Security practice team at law firm Lane Powell, where he advises on data security incident response, breach preparedness, privacy and data security policies, data considerations in transactional documents and other legal aspects of data protection. Peter also maintains practices in electronic discovery strategy, civil litigation, antitrust and cross-border matters particularly involving Japan. Peter is admitted as an attorney in California and Oregon and holds the IAPP designations Certified Information Privacy Professional/Asia (CIPP/A) and Europe (CIPP/E) and Certified Information Privacy Manager (CIPM).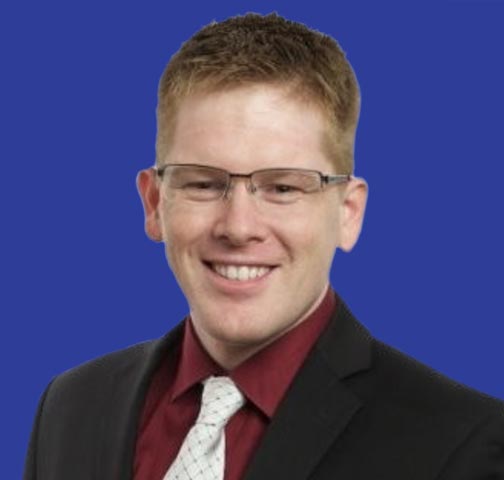 Pierson Clair
Associate Managing Director, Kroll
Pierson Clair is an Associate Managing Director with Kroll Cyber Risk where he leads one of Kroll's national cyber incident response teams. With over a decade of experience in private sector DFIR he has worked and led teams in support of complex digital investigations entailing thousands of compromised endpoints. Pierson has deep subject matter expertise in Mac and Mobile Device digital forensic acquisition and analysis and has taught advanced courses in these at USC for the past seven years.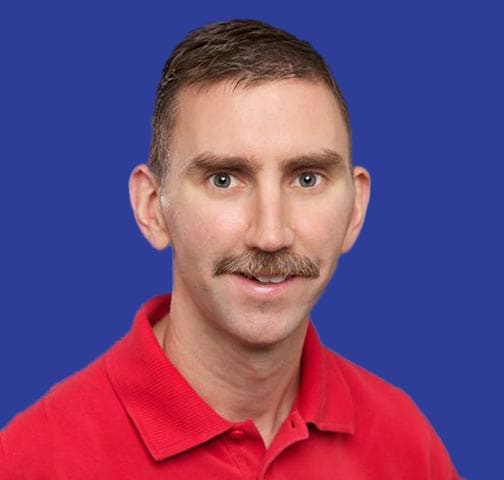 Robert Harden
Senior eDiscovery Lead, Walmart
Robert Harden has been involved in Computer Forensics and eDiscovery since May 2006. During this timeframe, he has worked in both criminal investigations for law enforcement and eDiscovery for Walmart. He currently holds certifications in CFCE, GCFE, ENCE and EnCEP and is the Senior eDiscovery Lead.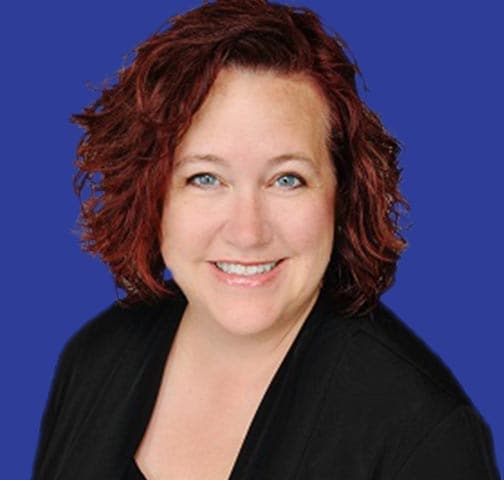 Lucie Hayward
Director, Kroll
Lucie Hayward is a CISSP & PMP certified project manager, specializing in project management and cyber security. She is currently a Director with Kroll's Cyber Risk practice in Nashville, TN. She has more than 20 years of experience in the project management and security field. She assists clients in responding to cyber incidents, as well as creating Incident Response Plans and conducting Tabletop Exercises. She is a former ISSA and ISC2 board member and was the 2015-2016 President of PMI Nashville.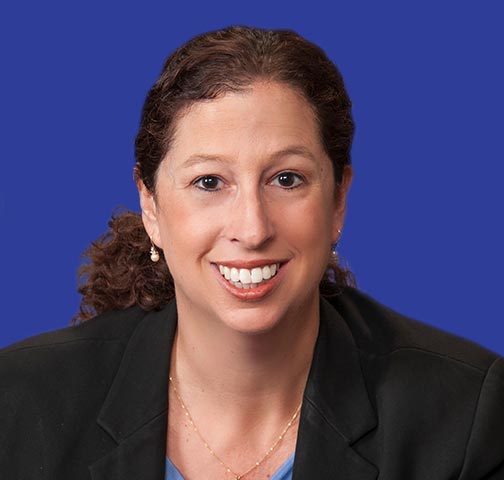 Julie Lewis
President & Chief Executive Officer, Digital Mountain
Julie Lewis, President, CEO and Founder of Digital Mountain, has more than 20 years of experience working in the high technology industry and has been an early adopter of social media. Beyond computer forensics, eDiscovery and cybersecurity, one of the key focus areas of her company is on social media preservation and monitoring. Prior to founding Digital Mountain, Julie worked at VERITAS Software with next-generation storage, security and search companies. At VERITAS, she managed operations for new product releases across sales, marketing, product management, legal, engineering and customer support. Before joining VERITAS, Julie worked in the venture capital and investment banking industries in both the Silicon Valley and Boston areas focusing on the Internet Infrastructure, security and software sectors. In addition, Julie worked for two of the Big 4 accounting firms doing financial and IT auditing, as well as M&A due diligence as a CPA. Julie earned an MBA under fellowship from the F.W. Olin Graduate School of Business at Babson College and a BA in both Business Economics and Sociology from the University of California at Santa Barbara. She is a member of the High Tech Crime Investigation Association (HTCIA), American Bar Association, Sedona Conference, Cloud Security Alliance and has received her EnCE (Encase Certification in Computer Forensics). Julie is founding Chapter Director of the Silicon Valley Chapter of Women in eDiscovery.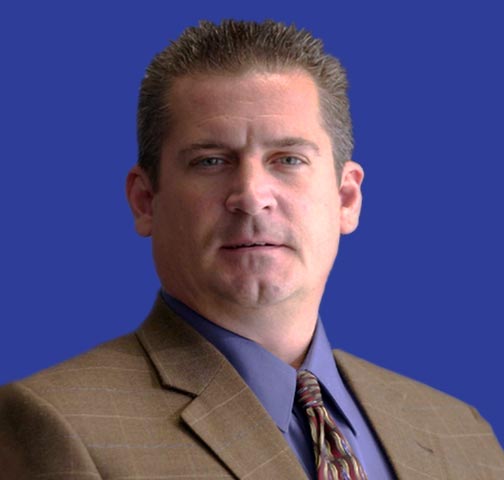 Jason Mical
Cybersecurity Evangelist, Devo
Jason Mical is probably best known as the "Father of the SilentRunner® technology", the industry's first full packet capture, network forensics solution of its kind, developed by the NSA and Raytheon. He is also the co-creator of the Resolution1/Fidelis Endpoint Platform, the industry's first EDR solution. He assists clients in such areas as electronic intercepts, intrusion analysis, malware eradication, forensic investigations, incident response, security standards and guidelines. Jason also offers his expertise and consulting services to clients and other audiences on issues of both cyber and physical security investigations.
Jason has more than 30 years of experience in telecommunications fraud prevention, physical security management and cyber security investigations. During his career, he has developed and implemented overall cyber security, physical security, forensic investigation and fraud control programs for several global organizations and managed lawful interception operations to support federal agencies. He has developed security and fraud awareness training seminars for employees in private industry, as well as federal, state and local law enforcement.
Jason has been a member of the FBI Infraguard, United States Secret Service Electronic Crimes Task Force, ISSA, HTCIA, ASIS, ANSIR and CTIA Fraud Task Forces.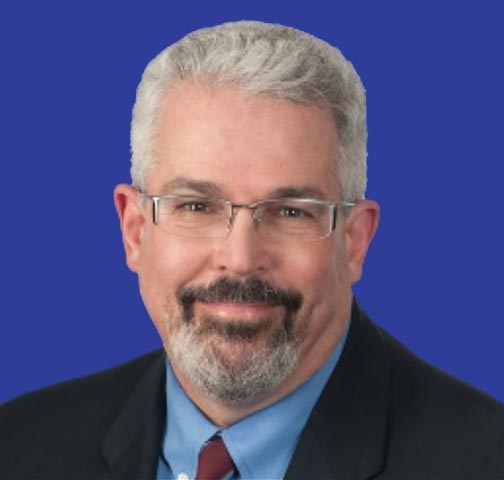 Jon Neiditz
Partner & Practice Co-Leader, Kilpatrick Townsend & Stockton LLP
Jon Neiditz co-leads the Cybersecurity, Privacy and Data Governance Practice at Kilpatrick Townsend. One of the first lawyers to focus broadly on data governance and knowledge asset protection, he remains the only person recognized by Best Lawyers in America® both for Information Management Law and for Privacy and Data Security Law. Jon was selected as a "Cybersecurity Trailblazer" by the National Law Journal and as a Ponemon Fellow. J.D. Yale Law, B.A. Dartmouth.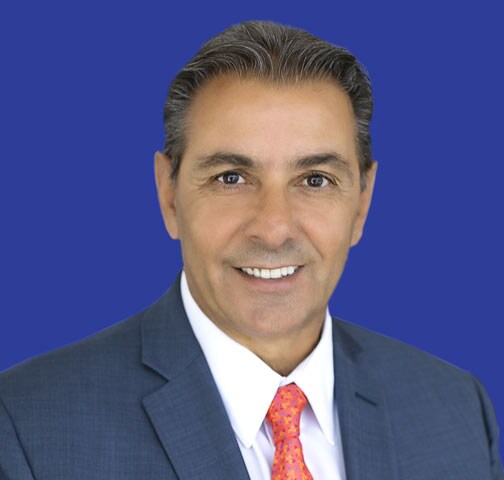 Douglass Orr
Assistant Department Head, University of North Georgia (UNG)
Dr. Orr is a 30-year law enforcement veteran who has served as a commissioned law enforcement officer in South Carolina, Idaho and Washington. He recently retired as a Detective in the Major Crimes Unit of SPD in Spokane, Washington. During his tenure at SPD, Dr. Orr specialized in digital forensics, cybercrime, child exploitation and sexual assault. He is EnCE certified.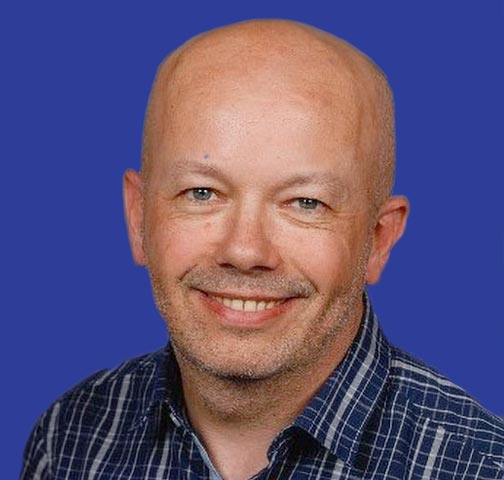 Nick Patience
Founder/Vice President Research, 451 Research
Nick leads 451's AI and machine learning research, an area he has been researching since co-founding 451 Research in 2000. He works across the entire 451 Research team to uncover and understand use cases for machine learning to advise 451's end user, vendor, service provider and investor clients. He also steers the company's coverage of business applications, including Customer Experience and Commerce and Workforce Productivity. He re-joined 451 in 2015 after almost three years running product marketing at machine learning-driven eDiscovery and search company Recommind (now part of OpenText).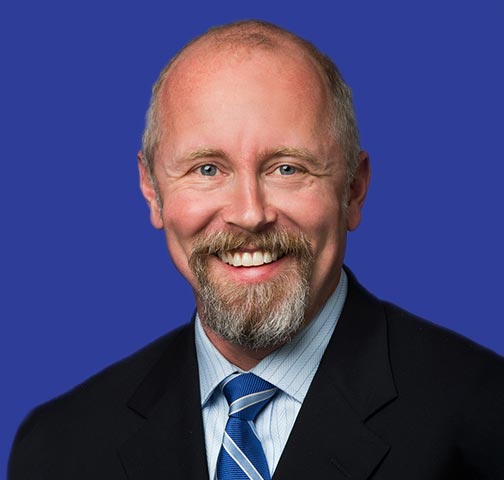 Charles Platt
Director of Cybersecurity, Bitscope Consulting
Charlie has more than 30 years of technology consulting experience, with 15 years working as an expert in the digital forensics and incident response community. He has a master's degree in cybersecurity and management, and is a Certified Ethical Hacker (CEH), a CISSP, an ISSMP, a CCSP, an EnCase Certified Examiner (EnCE) and is certified in software development and database technology. Charlie also serves as the chair of the cyber committee for the Board of Browne Academy in Alexandria, VA.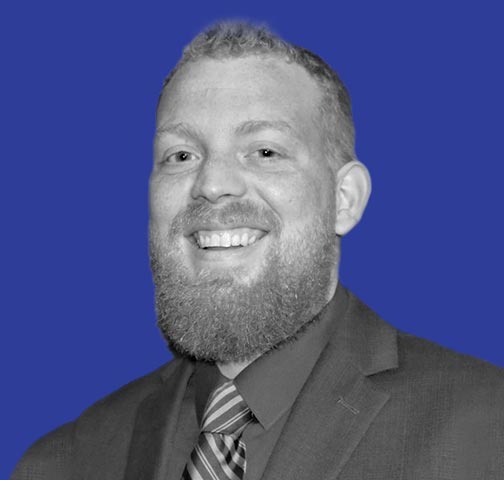 Aaron Riley
Cyber Threat Intelligence Analyst, Cofense
Aaron Riley is an Intelligence Analyst with the Cofense Intelligence team. His responsibilities within this team include incident and malware research, which require extensive analytical and technical skills. Aaron is an avid proponent of cyber security. He has degrees in networking and programming, as well as holding multiple industry certificates including digital forensics. Aaron shows great insight within all domains of the cyber security realm and enjoys connecting with other industry peers.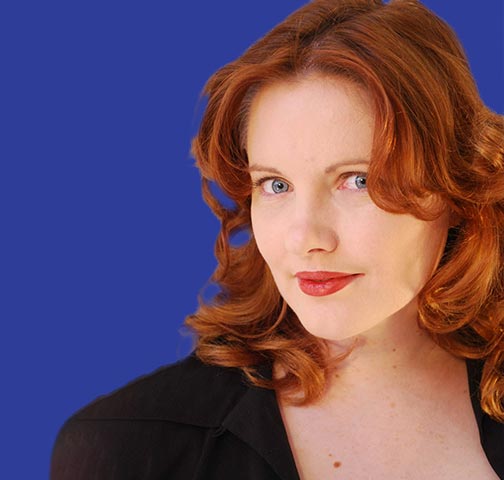 Amber Schroader
Chief Executive Officer, Paraben
Throughout the past two decades, Ms. Schroader has been a driving force for innovation in digital forensics. Ms. Schroader has developed more than two-dozen software programs designed for the purposes of recovering digital data from mobile phones, computer hard drives, email and live monitoring services. Ms. Schroader has taught and designed the established protocols for the seizure and processing of digital evidence that have been used by numerous organizations throughout the world.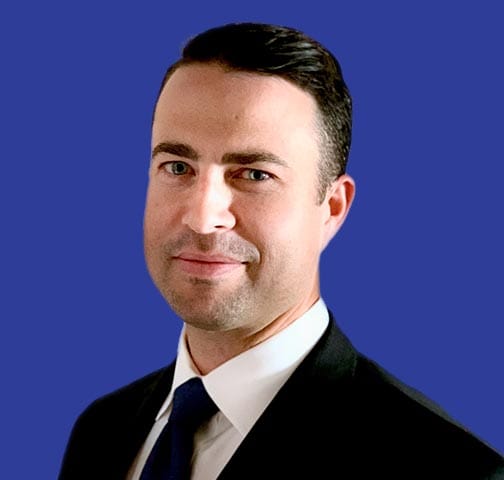 Sam Sessler
Assistant Director, Global eDiscovery Services, Norton Rose
Sam Sessler joined Norton Rose Fulbright in 2011 and is an Assistant Director of the firm's practice support and eDiscovery team. Sam focuses on eDiscovery and litigation support, where he transitioned from PwC's (PricewaterhouseCoopers) Forensic Technology and Cyber group. Sam brings a combined 10 years of consulting experience, specializing in electronic discovery, IT infrastructure, security, database administration, forensic collection and technology and cybercrime investigations. As a member of the firm's global practice support organization, Sam is part of a team that helps lead and develop legal technologists and litigation support professionals. Sam has knowledge of many systems and technologies and has worked on numerous investigations on both a forensic level and in a litigation support role for companies related to eDiscovery, data theft, fraud, mismanagement and employee systems abuse. He has worked on matters in multiple industries including financial institutions, technology manufacturers, retailers, energy and telecommunications. Sam has experience with matters that involved social engineering, forensic analysis of host and network-based breach indicators, disk and memory forensics and malware identification and analysis.
Sam has also helped organizations dealing with complex litigation and eDiscovery issues develop system identification and data remediation solutions. Sam helps to develop the firm's global eDiscovery group and support the firm's lawyers and clients in cross-border eDiscovery process improvement through the strategic use of technology, application of technology assisted review (TAR), search term testing and analysis and data analytics.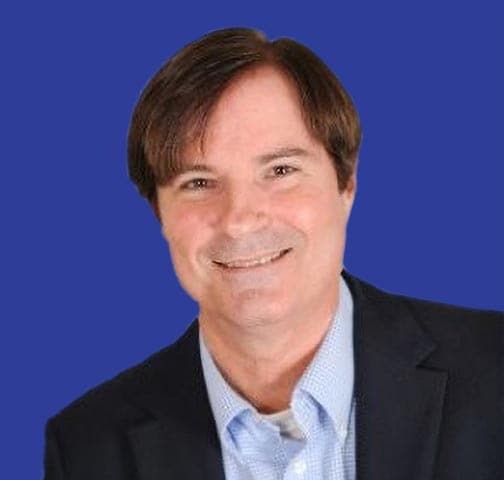 Paul Starrett
Chief Executive Officer, Starrett Consulting
Paul Starrett, EnCE, CFE, is an attorney and private investigator specializing in high-profile investigations and compliance consulting. His consulting firm uses data-science tools to analyze structured and unstructured data. His 25-year career includes roles as general counsel, chief risk officer and as an information-security software engineer. Paul holds a Master's degree in Predictive Analytics from Northwestern University and a Master of Laws (LL.M.) in Taxation from Golden Gate University.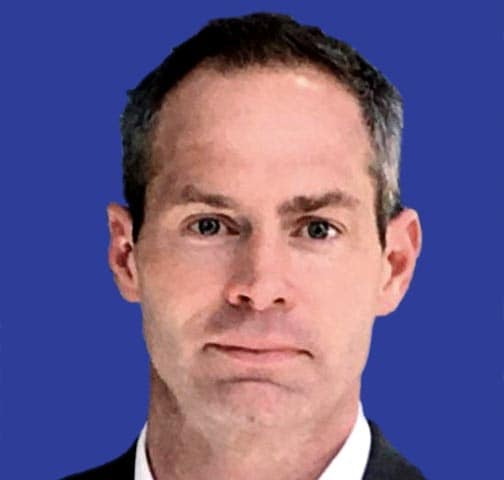 Scott Van Nice
Senior Manager, Digital Forensics & eDiscovery, Procter and Gamble
Scott has 18 years of expertise and is licensed to practice law. His previous experience includes courtroom experience, building an eDiscovery program and leading a global group of forensic analysts. Scott is familiar with commercial tools (EnCase, FTK, Cellebrite, Nuix, FireEye), open source tools (e.g. DEFT, SANS SIFT) and can program in Python. His technical background includes EnCE, EnCEP, CISSP, CCFP and GFCA (Global Computer Forensic Analyst). Scott has a strong background in Insider Risk and Cybersecurity management.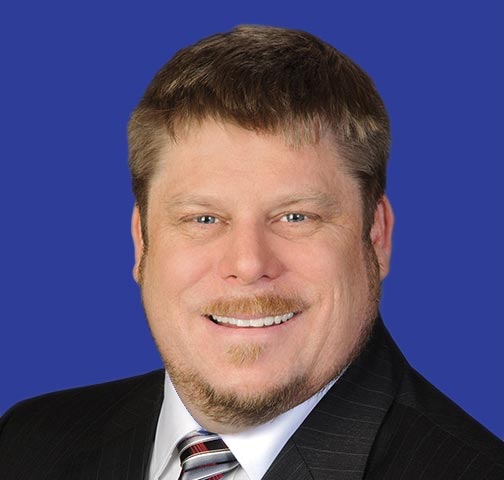 John Wilson
President, Forensics, HaystackID / Discovery Squared
John Wilson, President of Forensics @ HaystackID, provides consulting and forensic services to help companies address various matters related to electronic discovery and computer forensics, including leading forensic investigations, cryptocurrency investigations, ensuring proper preservation of evidence items and chain of custody. He develops forensic workflows and processes for clients, including major financial institutions, Fortune 500 companies, AmLaw 100 law firms as well as many other organizations.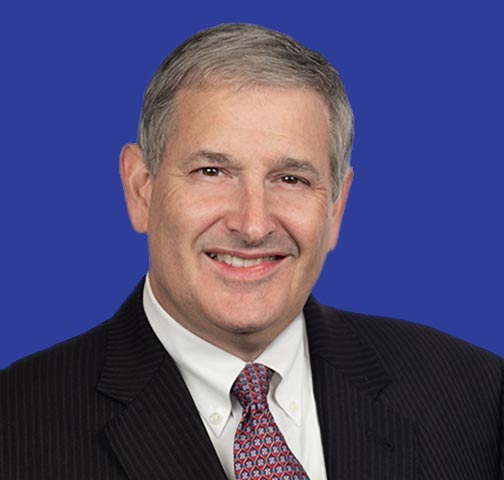 David Cohen
Partner, Reed Smith
David is chair of the Reed Smith Records & E-Discovery Group. He has 30 years of commercial litigation experience in a variety of subject matters. David serves as special eDiscovery counsel in many cases, represents companies in complex litigation matters and also counsels clients on records management and litigation readiness issues.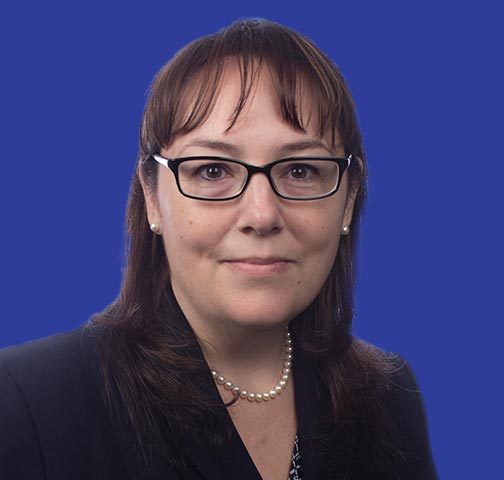 Andrea D'Ambra
Partner/Head of eDiscovery and Information Governance for US, Norton Rose
Andrea L. D'Ambra is a partner in the New York office and the Head of eDiscovery and Information Governance for the United States. Andrea focuses her practice on data privacy, eDiscovery, cross border discovery and cybersecurity.
Andrea assists clients in navigating foreign data privacy laws while complying with U.S. discovery obligations and is a recognized thought-leader on the discovery challenges posed by emerging technologies. She also counsels clients on breach preparedness, assessing potential cybersecurity incidents and the regulatory notifications required when an incident rises to the level where it must be reported.
Andrea counsels clients on preservation and data management issues and has drafted information governance and records management policies for a number of multi-national companies. In addition to counselling, she has assisted clients in navigating foreign data privacy laws while complying with U.S. discovery obligations. Andrea regularly speaks on cybersecurity, data protection and eDiscovery issues and has written on various information risk topics. Her diverse Naval experience includes serving as an action officer for high-profile investigations within the Bureau of Naval Personnel and managing the administrative and legal issues of the Navy's computer network defense command.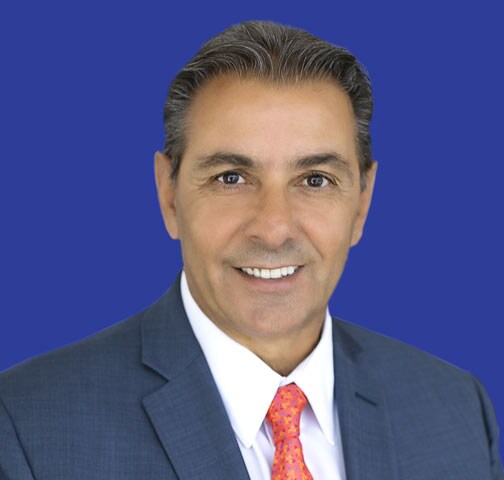 David Dang
David Dang, Senior Manager, Data Discovery Solutions of Digital Mountain, has more than 20 years of experience in security products, file systems and IT-enabled services. Prior to joining Digital Mountain, David was Senior Technical Support Lead of Network and Endpoint Security for Symantec. He served as a Senior Network Security Technologist for Sygate Technologies prior to Symantec's acquisition. He holds a Bachelor of Science Degree in Computer Engineering from UC Santa Cruz.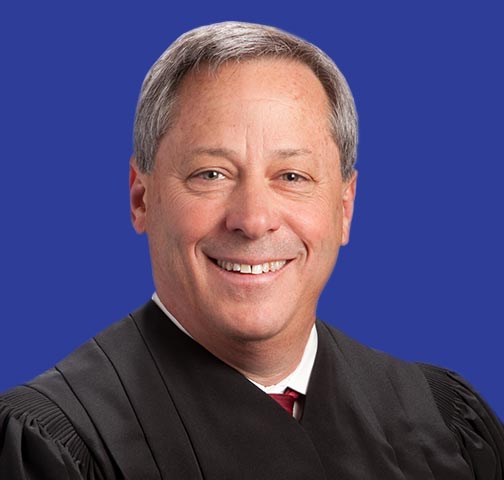 Hon. Mitchell Demblin
United States Magistrate Judge, Southern District of California
Judge Dembin was sworn in as a United States Magistrate Judge for the Southern District of California on March 18, 2011. Prior to his appointment, he was an Assistant U.S. Attorney in San Diego and served as the Cybercrime Coordinator for the office. Before that, he was the Chief Security Advisor for Microsoft Corporation, assisting Microsoft's business customers in creating and implementing strategic security plans. Prior to joining Microsoft, Judge Dembin was the president of EvidentData, Inc., a firm specializing in computer forensics, digital evidence and computer security. Judge Dembin served four different terms as an AUSA over 20 years in San Diego and in Boston, including 6 years as a supervisor. Beginning in 1991, Judge Dembin specialized in investigating and prosecuting high technology crimes. Judge Dembin started his legal career at the Securities and Exchange Commission in Washington, DC.
While an AUSA, Judge Dembin is credited with having founded the San Diego Regional Computer Forensics Laboratory, a national prototype, which provides computer forensics services and assistance to federal, state and local law enforcement agencies serving San Diego and Imperial Counties. Judge Dembin is a member of the 9th Circuit Magistrate Judge Executive Board and serves as chair of its Technology Subcommittee. The Subcommittee produces a yearly guide, called "Carpe Data," for Ninth Circuit Magistrate Judges regarding government applications for electronic data and a biannual newsletter for all Ninth Circuit judges regarding electronic discovery called "eDiscovery Bits & Bytes."
Judge Dembin was born and raised in Brooklyn, New York. He attended Brooklyn College of the City University of New York (B.A. 1975) and Western New England University School of Law where he served as Managing Editor of its inaugural Law Review (J.D. 1978). He released his first CD of original music (country/folk/pop/rock), "Fat Man on Thin Ice," in December 2013. He has been a panelist and mock trial judge for the past several years at Comic-Con International in San Diego.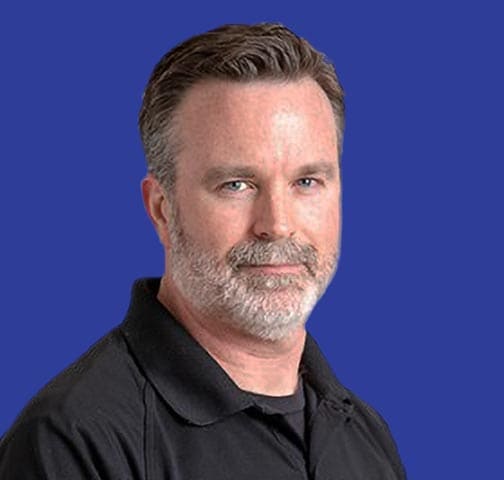 James Eichbaum
Global Training Manager, MSAB, Inc.
James Eichbaum is MSAB's Global Training Manager and an instructor as well. He is a former peace officer, having served a combined total of 16 years with the Modesto Police Department and Stanislaus County Sheriff's Office in California. As a detective with both agencies, James was a digital forensics examiner assigned to the Sacramento Valley High Tech Crimes Task Force. James possesses a BS in ISS and was a recipient of the HTCIA Case of the Year Award in 2011, "The People vs Zumot".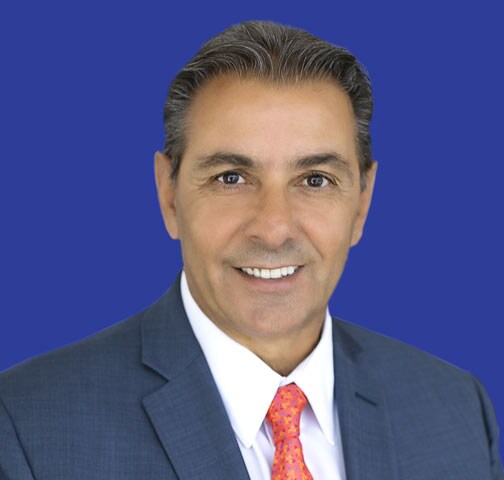 Herbert Joe
Mr. Joe is a Board Certified Forensic Examiner with 5 degrees (B.S., M.A., M.S. [Cybersecurity], J.D., LL.M.). He analyzes audio and video evidence (since 1987) and has testified throughout the U.S. and overseas. Clients include governmental agencies, criminal defense attorneys, Forbes 100 companies and law firms. He also specializes in Intellectual Property, has testified as an expert in patent infringement cases and has consulted for ABC, FOX-TV, CSI:Miami, WSJ, TMZ, People Magazine, Dr. Phil...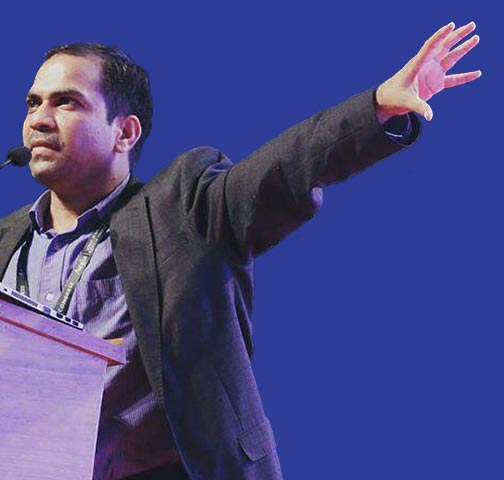 Amit Kumar Dubey
Chief Security Architect, Tech Mahindra Ltd.
Amit is an Author and renowned National Security Expert and Crime Investigator on Cyber Forensics and Ethical Hacking to various Indian Investigation Agencies and Police depts. Some of his expertise includes Cyber Crime Data Analysis on Social Media, Crypto-currency Crime Investigation, Mobile Phone Hacking, Cyber Attacks and Counter Cyber Attacks. Amit also runs a Radio Show 'RedFM Hidden Files' on 93.5 RedFM, A commonwealth UK, chevening fellow and author of the 'Return of The Trojan Horse'.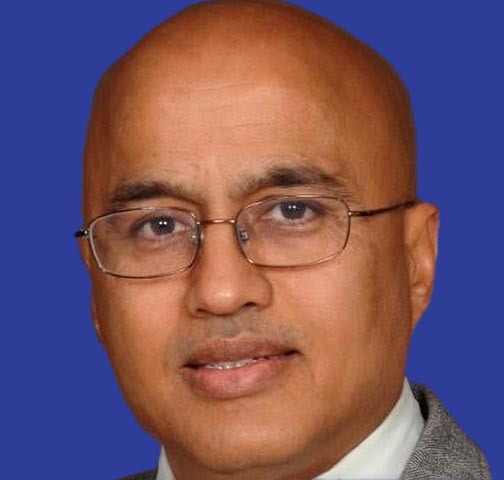 Arun Lakhotia
Chief Executive Officer, Cythereal
Dr. Arun Lakhotia is a Professor of Computer Science at University of Louisiana at Lafayette and CEO/Founder of Cythereal, Inc. He has extensively studied obfuscation methods, such as polymorphism, used by malware to defeat detection. His research, funded by DARPA and Air Force Research Lab, led to the development of technology for automatically deobfuscating malware and mining large malware repositories for intelligence. That technology forms the basis of Cythereal's MAGIC suite of products.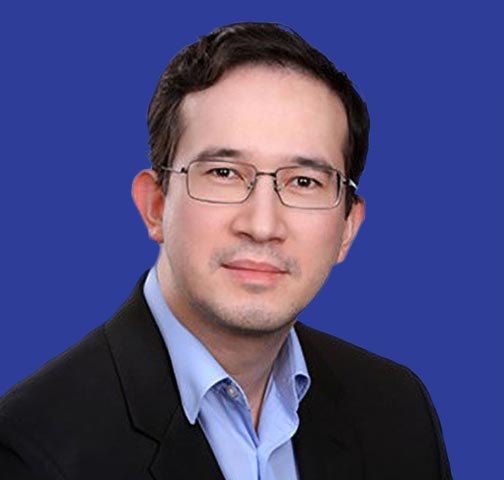 Paul Lanois
Director, Fieldfisher
Paul Lanois is Director in Privacy and Security at Fieldfisher. Paul has lived and worked in Paris (France), London (UK), Luxembourg, Zurich (Switzerland), Hong Kong and the United States. He has been recognized as a Fellow of Information Privacy (FIP) by the International Association of Privacy Professionals (IAPP) and is a Certified Information Privacy Professional in Asian law (CIPP/A), US law (CIPP/US), European law (CIPP/E) and Canadian law (CIPP/C).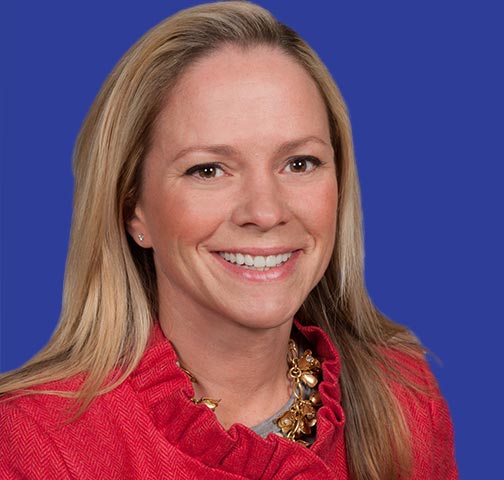 Samantha Miller
Vice President, Discovery Services, Fidelity Investments
Samantha Miller is the Vice President of Discovery Services within the Legal Department at Fidelity Investments. In overseeing eDiscovery for all litigation and regulatory investigations, she leads an internal team of experts skilled in data identification, preservation, collection, analysis and production along with managing a spectrum of alternative legal providers (both domestic and off-shore) analyzing and reviewing data. Samantha worked with internal software developers to build a proprietary legal holds and discovery workflow system, which has dramatically improved efficiency, cost-effectiveness and recordkeeping of the in-house discovery program at Fidelity. Prior to joining Fidelity, she was a senior litigation paralegal at Foley Hoag and Skadden Arps, supporting major class actions and business litigation.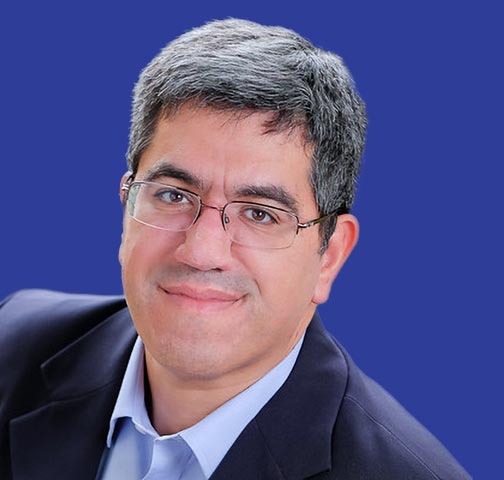 Fernando Montenegro
Principal Analyst, Information Security, 451 Research
Fernando is a Principal Analyst on the Information Security team, based in Toronto. He has broad experience in security architecture, particularly network security for enterprise environments. He currently focuses on covering vendors and industry events in the endpoint security and cloud security spaces. Prior to joining 451 Research, Fernando worked in pre-sales and delivery roles with vArmour, RSA, SilverTail, Crossbeam and Hewlett-Packard. His areas of interest include security economics (particularly behavior economics), data science and network security. Fernando holds a BSc. in Computer Science and several industry certifications.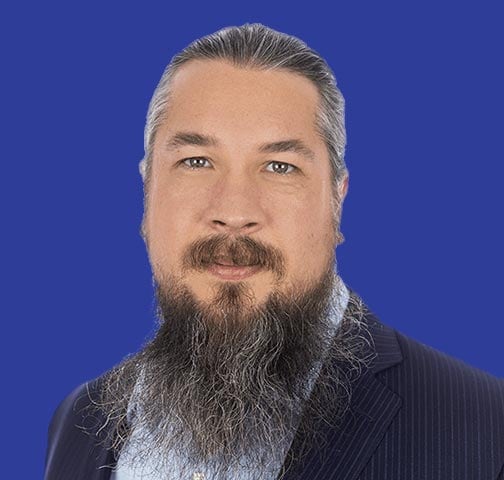 Josh Zelonis
Principal Analyst, Security & Risk, Forrester
Josh is a principal analyst at Forrester, serving security and risk professionals. He covers security architecture and operations, with a focus on cyberthreat intelligence, detection and response. In this role, he helps clients continuously adapt their architecture, policies and processes to evolving threats while also developing robust incident response capabilities that limit the impact of breaches. His research focuses on threat intelligence, vulnerability assessment/management, malware analysis and incident response.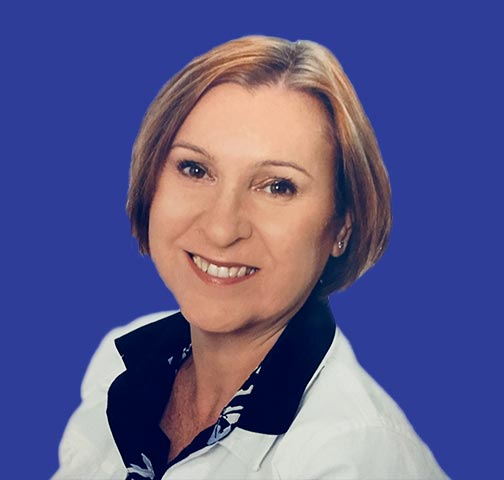 Margaret Milaszewicz
Data Security Manager, Travelers Companies
Margaret manages the eDiscovery and Digital Forensics team at Travelers Insurance. She has 15+ years of experience in Digital Forensics and eDiscovery and has been involved in various projects to develop and improve internal processes used to preserve, collect and produce ESI. Margaret and her team work closely with Cybersecurity and Corporate Legal teams and under the direction of General Counsel, apply industry standards to collect electronic information in defensible and repeatable manner. She applies her experience in Digital Forensics evidence handling into legal eDiscovery practice; reviews and manages eDiscovery toolsets and recommends best practices for her team to effectively meet the legal requirements for ESI preservation, collection and delivery.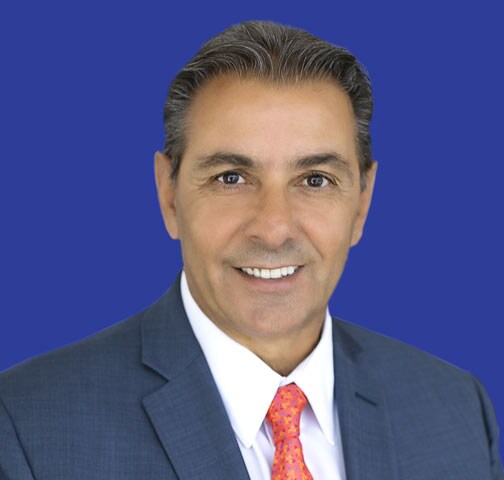 Brad Robin
Brad Robin is a digital forensic specialist at Belkasoft. Brad has been employed in Law Enforcement for the past 17 years working in Lafayette, Louisiana in conjunction with agencies and task forces throughout the country. His career in Law Enforcement began immediately after graduating from high school, days after his senior trip, when he was hired and enrolled in the police academy. Since then, he hasn't looked back. Brad has been assigned to Patrol, Criminal Investigations Division, Administration, and is currently a Patrol Sergeant.
Brad remembers how he accidentally became a part of digital forensics. Back when he was working in the Crimes Against Persons Unit, and early on in the technology of digital forensics in investigations, he was involved in a homicide investigation where the location of the phone became the central focus of the investigation. Brad, along with other detectives, began searching for different ways and determined the possible location through triangulation. It turned out that this location was correct and saved hours of searching in a crucially time-sensitive case. Since then, he was hooked and is always looking for new methods that could assist law enforcement.
Since 2009, Brad has attended many trainings, certifications and has spoken on digital forensics. He has written articles on digital forensics and has assisted investigators with digital forensics internationally. His peers consider him an expert in mobile forensics, and he has testified as an expert in Federal and State court on digital forensics. Brad has been involved in several high profile national cases as the lead mobile forensic examiner, is called upon by his peers often on high profile cases, and is always eager to further his knowledge and experience in this ever-changing field.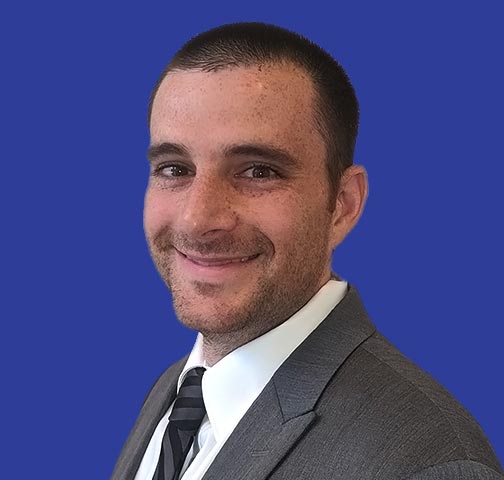 Tom Di Pietro
Senior eDiscovery and Forensics Analyst, BCBS Excellus
Tom is an integral part in the development and implementation of the eDiscovery and Forensics program at Excellus. Working with multiple teams across the organization, Tom recommends approaches and oversees the collection, preservation, process and production of ESI. Additionally, Tom is responsible for infrastructure, user administration and process development in the eDiscovery and Forensics space. With 9+ years of experience, Tom has worked on a wide range of case work including patent, contract and health care related cases.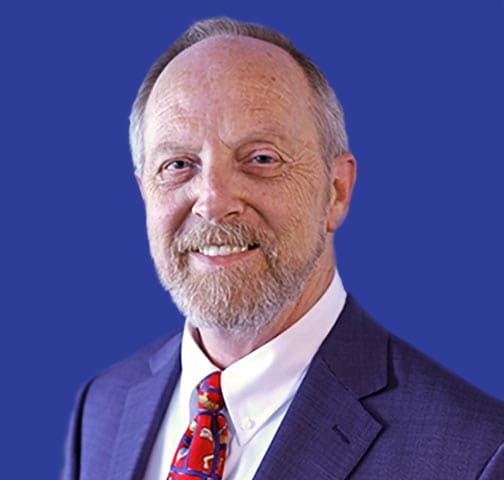 Larry Daniel
Senior Principal Consultant, Envista Forensics
Larry has more than eighteen years of experience working in the field of digital forensics and holds ten certifications in computer forensics, cell phone forensics, GPS and telecommunications. Larry is the author of two books, Digital Forensics for Legal Professionals and Cell Phone Locations Evidence for Legal Professionals. Larry has qualified as an expert witness more than 65 times in state and federal courts.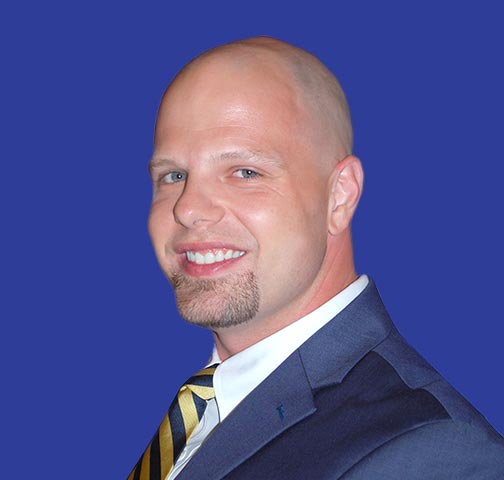 Lars Daniel
Practice Leader, Envista Forensics
Lars is the co-author of the book, Digital Forensics for Legal Professionals: Understanding Digital Evidence from the Warrant to the Courtroom, published by Syngess, an imprint of Elsevier Publishing. He is also co-author of the book, Digital Forensics Trial Graphics: Educating the Jury Through Effective Use of Visuals, published by Academic Press, 2017.
Lars is an EnCase Certified Examiner (EnCE), a Cellebrite Certified Operator (CCO), a Cellebrite Certified Physical Analyst (CCPA), a Certified Telecommunications Network Specialist (CTNS), Certified Wireless Analyst (CWA), a Certified Internet Protocol Telecommunications Specialist (CIPTS), and a Certified Telecommunications Analyst (CTA).
He spoke at the largest annual digital forensics conference, the Computer Enterprise and Investigations Conference (CEIC), in 2011, 2013 and 2016.
Lars has qualified as an expert witness and testified in both state and federal courts, qualifying as a digital forensics expert, computer forensics expert, cell phone forensics expert, video forensics expert and a photo forensics expert. He has testified for both the defense and prosecution.
Lars has attended more than 300 hours of forensic training and has worked on more than 700 cases involving murder, sexual exploitation, terrorism, rape, kidnapping, intellectual property, fraud, wrongful death, employee wrongdoing and insurance losses among numerous other types of cases.
He provides dozens of Continuing Legal Education (CLE) and Continuing Education (CE) training classes for attorneys and claims professionals across the United States every year.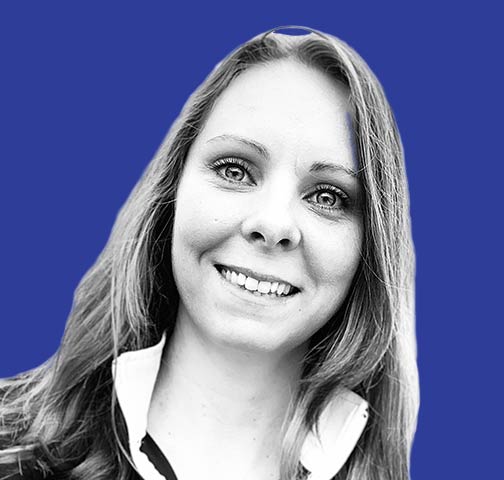 Lynita Hinsch
Forensic Investigator - Global Security Fusion Center, AllState Insurance
Lynita (Lyn) Hinsch is a certified and experienced computer forensics professional. She began her training as an enlisted Computer and Communications Specialist in the U.S. Air Force with the Air Force Pentagon Communications Agency (AFPCA) in Washington, DC. After enlistment, Lyn continued her career in both the Federal and Local Law Enforcement space working for such agencies as the U.S. Department of State, Defense Intelligence Agency and Maricopa County Sheriff's Office, before joining the corporate information security sector. She is a Champlain College alum with an undergraduate degree in Computer and Digital Forensics and has testified as a certified expert in more than a dozen federal, municipal, civil and criminal trials.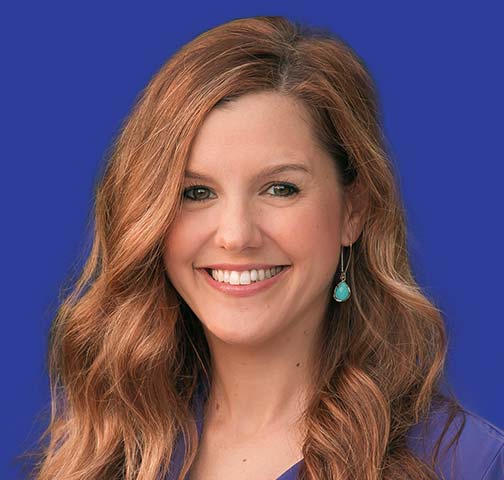 Karen Laughton
Managing Principal, FedRAMP & Assurance Services, Coalfire
Karen has more than fifteen (15) years of Information Technology (IT) consulting experience within the private and public sectors in IT security and compliance. In 2014, Karen joined Coalfire and currently serves as a Managing Principal in the FedRAMP Assurance Services practice where she has achieved a successful record of providing sound advice to clients, in both cloud-based and on-premises environments. Karen works with leaders in the technology industry in building their go-to-market strategy for transitioning into the Federal market and determining the best and most cost-effective path for achieving their business goals. Karen, alongside her team of dedicated cybersecurity consultants, strive to improve the overall security posture of our clients' service offerings and serve as a guide for navigating compliance with various standards such as Federal Information Security Management Act of 2002 (FISMA), Federal Risk and Authorization Management Program (FedRAMP), Department of Defense (DoD) Cloud Computing Security Requirements Guide (SRG) International Organization for Standardization (ISO), Health Insurance Portability and Accountability Act (HIPAA) and Service Organization Controls (SOC).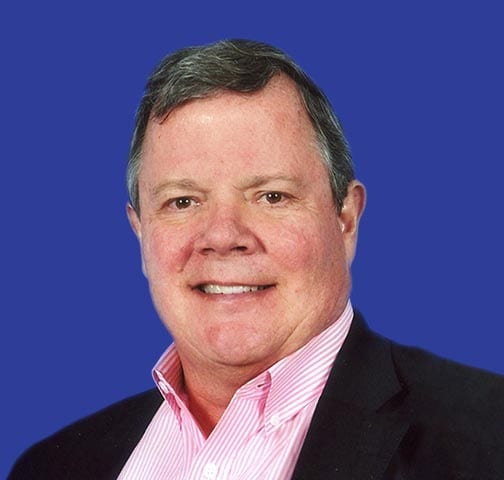 Christian Liipfert
Counsel, Scharf Banks Marmor LLC
Counsel, Scharf Banks Marmor, LLC 2014- present. Compliance and Information Governance Attorney, BP and Amoco 1988 -2010. Domestic and international; Antitrust, Environmental, M&A, Crisis Management, Government Contracting, Export Attorney, Schlumberger, 1984 - 1988. Domestic and international; M&A, Environmental, M&A, Export Attorney, Dickstein, Shapiro & Morin. Tax, litigation, Antitrust, Real Estate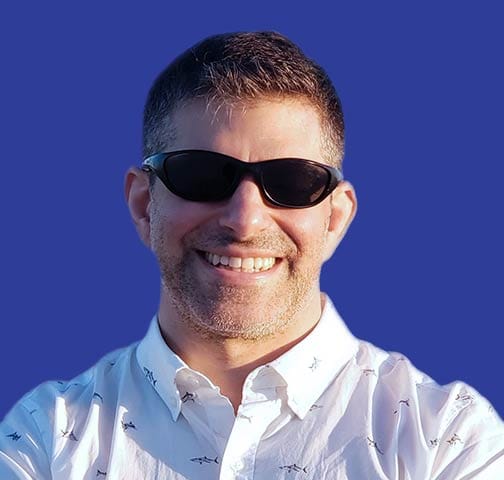 Jeff Nathan
Principal Researcher, Exabeam
For more than 20 years, Jeff has worked primarily on solving security problems as a researcher, software developer, analyst, author and security evangelist. To do so, he has worked independently and within teams to research and develop new technologies, commercial and open source software. Over his career, Jeff has also spoken at high profile conferences such as Blackhat, CanSecWest and the annual Honeynet Workshop.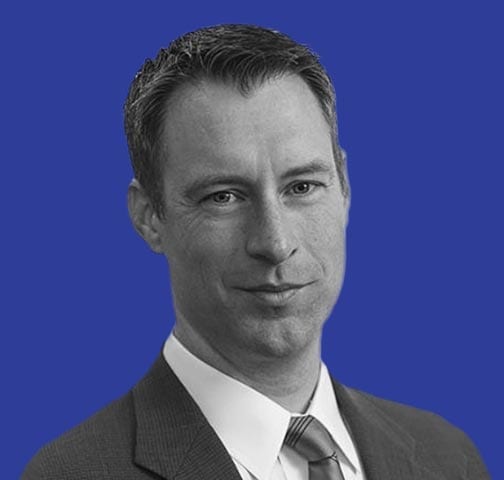 Michael Quinn
Managing Director, Kroll
Michael Quinn is a Managing Director with Kroll's Cyber Risk team. He joined Kroll from the FBI, where he served as a Supervisory Special Agent in the Cyber Division. Michael has managed a variety of state-sponsored and criminal intrusion matters for several FBI field offices and was responsible for some of the first-ever indictments against state-sponsored cyber attackers. Michael has extensive experience in computer intrusion and cybercrime investigations.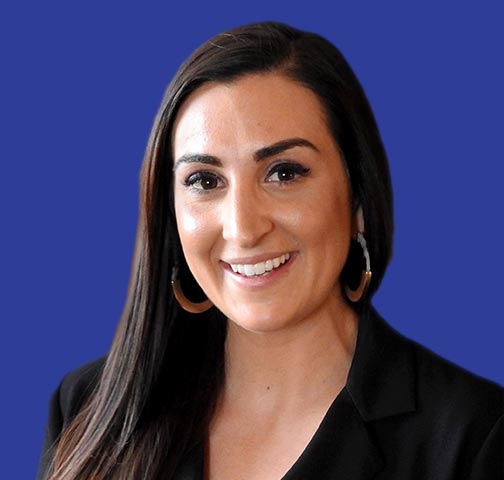 Sarah Roberts
Director of Recruitment and Account Management, TRU Staffing
As the Director of Recruitment and Account Management, Sarah represents TRU's Cybersecurity, e-Discovery, and Privacy candidates and clients nationally. She brings to TRU several years of strategic talent and account management experience, having previously focused her recruiting efforts in the Software and Technology industries. Sarah has extensive knowledge of sales, passive candidate recruiting, information technology, and account management.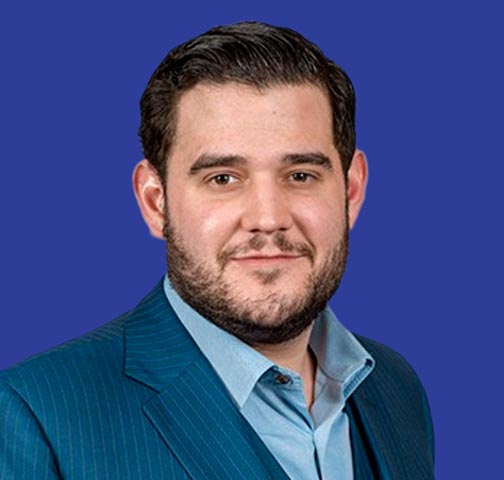 Mike Sarlo
Partner/Executive Vice President of eDiscovery, HaystackID
Michael D. Sarlo is a Partner and the Executive Vice President of eDiscovery and Digital Forensics of HaystackID. In this role, Michael facilitates all operations related to electronic discovery, digital forensics and litigation strategy both in the United States and abroad while working on highly complex forensic and eDiscovery projects. He has full oversight of all facilities and manages workflow and change management to ensure consistent quality and efficiency of all processes for each project entering HaystackID's walls.
Michael is an expert in cross-border matters and EU data privacy concerns. His expertise in information governance combined with a unique understanding of the challenges that clients face when dealing with inside counsel, outside counsel and information technology has driven rapid growth within HaystackID while concurrently extending the operational and strategic reach of US clients with international concerns in an evolving data privacy environment.
A certified and highly credentialed forensic examiner possessing exceptional subject matter expertise in all types of computing devices, software and operating systems, Michael continues to find new methods of reducing costs from eDiscovery projects, ultimately improving the outcome for corporate and law firm clients. He also leads the Haystack development team in crafting unique and award-winning data review applications which address specific and costly review pain points, including cellular device review strategies and workflows for protecting personally identifiable information.
Michael is fluent in a wide variety of digital forensic, ECA, eDiscovery processing and hosting technologies in addition to the IT infrastructure associated with deploying and administering such tools. He is also a frequent speaker on digital forensics best practices, ESI treatment methodologies and cost containment strategies for working with massive volumes of data.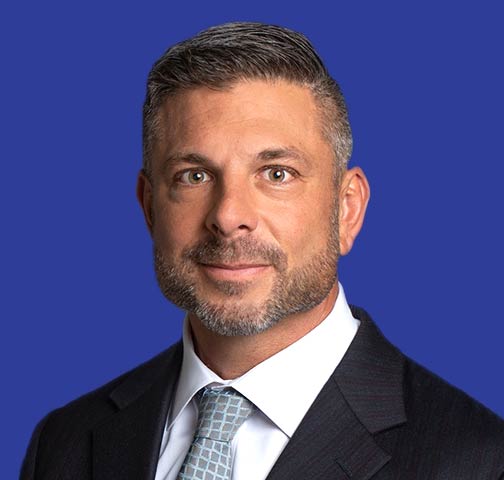 Robert DeCicco
Managing Director, Alvarez and Marsal
Rob specializes in providing services related to data acquisition and forensic examinations for a variety of high-profile and confidential clients. His primary areas of concentration are digital forensics and incident response.
As a former civilian employee of the National Security Agency (NSA) and forensic practice leader of multiple consultancies, Rob has been afforded the opportunity as an expert in multiple Federal, District and State courts on a variety of technology topics.
Hon. Joy Flowers Conti
U.S. Senior District Judge, U.S. District Court for the Western District Pennsylvania
Judge Conti is a Senior District Judge. She served as the Chief Judge of the United States District Court for the Western District of Pennsylvania from 2013 until December, 2018. She has authored articles on eDiscovery and is a frequent lecturer at seminars on patent law, eDiscovery and cybersecurity. Judge Conti currently is a judicial advisor and a member of the steering committee for the Sedona Conference's Working Group 10 on Patent Litigation Best Practices. Judge Conti was a member of the Judicial Conference of the United States and is a former Chair of the Judicial Conference Committee on the Administration of the Bankruptcy System. She received the American Inns of Court 2009 Professionalism Award for the Third Circuit and the 2016 W. Edward Sell Business Lawyer Award from the Pennsylvania Bar Association's Business Law Section. Prior to her appointment, she was a shareholder with the Pittsburgh office of Buchanan Ingersoll, Professional Corporation, now Buchanan Ingersoll Rooney ("Buchanan"), and prior to joining Buchanan she was an equity partner with Kirkpatrick, Lockhart, Johnson & Hutchison, now known as K&L Gates LLP. Judge Conti was a tenured Professor of Law at Duquesne University and taught courses on civil procedure, corporations, corporate finance, corporate reorganizations and bankruptcy.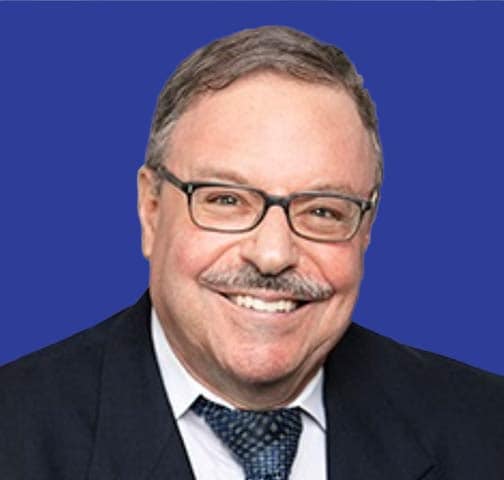 Hon. Andrew Peck
General Counsel, DLA Piper / Retired U.S. Magistrate Judge, Southern District of NY
The Honorable Andrew J. Peck served for 23 years as a United States Magistrate Judge for the Southern District of New York, including a term as Chief Magistrate Judge from 2004 to 2005. Before his appointment to the bench, Judge Peck was in private practice for 17 years, focusing on commercial and entertainment litigation, including copyright and trademark matters, with extensive trial experience.
At DLA Piper, Judge Peck advises on innovative and efficient solutions to the challenges of information management, both within and outside the litigation context. He frequently speaks at conferences concerning eDiscovery issues. Since joining DLA Piper, Judge Peck has been retained to serve as special discovery counsel to clients and law firms, and to submit expert reports in state court cases. Judge Peck is ranked by Chambers as "Recognized Practitioner" for "Litigation: E-Discovery in USA- Nationwide."
Judge Peck also is available to serve as an arbitrator, mediator and Special Master. In addition to serving directly through DLA Piper, Judge Peck is on the arbitration and mediation rosters of the American Arbitration Association (AAA), Federal Arbitration, Inc. and National Arbitration and Mediation (NAM). Judge Peck is recognized internationally for bringing electronic discovery competency to the attention of both the judiciary and bar. Indeed, he is widely described as the first judge to tackle the subject of eDiscovery head on, most notably in the influential 1995 decision Anti-Monopoly v. Hasbro, in which Judge Peck found that "it is black letter law that computerized data is discoverable if relevant." Also, among his legacy rulings is the 2012 employment class action Monique Da Silva Moore, et. al. v. Publicis Groupe & MSL Group, the first judicial decision approving the use of technology-assisted review. By 2015, Judge Peck declared in Rio Tinto v. Valle that it was black-letter law that if the responding party wished to use TAR, courts would allow it. In March 2018, the New York Law Journal called Judge Peck "one of e-discovery's most influential figures."
Among the honors he has received, American Lawyer named him to its list of the Top 50 Innovators of the Last 50 Years as its Judicial E-Discovery Innovator.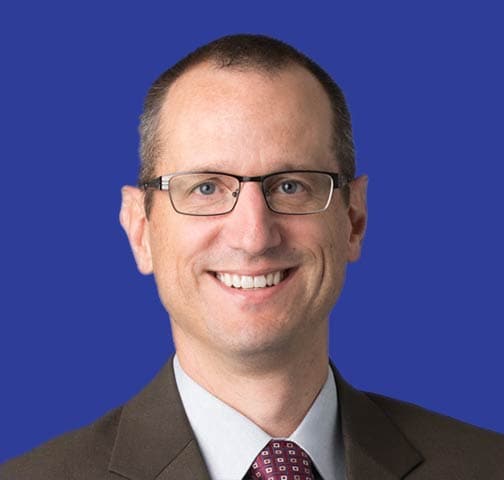 Andy Crain
Managing Director, BRG
Andrew Crain is a Managing Director with BRG. He provides expert witness and strategic consulting services to clients in the areas of computer forensics, investigations, electronic discovery and litigation support. Licensed as both an attorney and private investigator, Mr. Crain's case experience includes areas, such as theft of trade secrets, spoliation of evidence, internal investigations, employment disputes, government/regulatory inquiries and fraud.