Anheuser-Busch InBev
Brewing Giant Anheuser-Busch InBev Toast Success with OpenText ECM Suite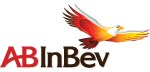 Accounts payable automation improves visibility, efficiency, control, and compliance at Inbev.
Challenge
Increasingly difficult to meet compliance requirements
Challenging follow-up of pending invoice-related queries
Data entry errors caused by key from image
Time consuming reporting with questionable accuracy
Product(s)
Value
Easier to satisfy compliance and audit requirements
Fewer data entry and reporting errors
Improved supplier relationships
More efficient follow-up of invoice queries internally
Cost savings from employee reduction
About Anheuser-Busch InBev
Anheuser-Busch InBev (AB InBev) is one of the world's top five consumer product companies, with revenues of more than 36 billion USD. Operations span the globe with a portfolio of more than 200 beer brands.