Schweizerische Mobiliar Versicherungsgesellschaft AG
More efficient work, better informed employees and greatly improved usability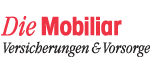 The introduction of OpenText technology has kick-started the central knowledge hub at Mobiliar: Over 4,000 employees can individually design their digital working environment.
Challenge
Creating a modern social intranet for > 4,000 employees
Information problems on the intranet
Tailoring information to individual needs with an individual home page, news and applications
Supporting regional units with community functions
Product(s)
Value
Experts and information can be found quickly and without the need for a person
More efficient team work in regions and in cross-divisional project
Manage growing volumes of news and information
About Schweizerische Mobiliar Versicherungsgesellschaft AG
Mobiliar, founded in Bern in 1826, is the oldest private insurance company in Switzerland. It is a cooperative and thus fully obligated the people it insures: Customers are part of the company's success and periodically have the pleasure of receiving payments from the surplus fund. Mobiliar has a leading position in the Swiss market, with a premium volume of 3.2 billion Swiss francs. Every third household and more than every third company is insured with Mobiliar. Approximately 1.5 million customers trust Mobiliar with regard to their security.