DDR Corp.
Mobilizing Enterprise Content Gives Leading Real Estate Company a Competitive Edge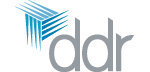 DDR Corp. uses OpenText Mobile Wave Platform to create an effective mobile application strategy
Challenge
• Create, develop, and deliver compelling mobile application experiences
• Limited IT resources to administer new systems
Product(s)
Value
• Optimized, real-time access to enterprise information
• Easily integrated with existing solutions
• Minimal effort for ongoing maintenance and additional device support
• Enabled easy deployment of several apps on multiple mobile devices
• Improved sales effectiveness
About DDR Corp.
DDR Corp. owns and manages approximately 450 retail properties in the continental United States, Puerto Rico, and Brazil. The prime portfolio features open-air, value-oriented shopping centers in high barrier-to-entry markets with significant trade area populations and high growth potential.

DDR aspires to be the most admired provider of retail destinations and the first consideration for retailers, investors, partners, and employees. The company is publicly traded on the New York Stock Exchange under the symbol DDR.