Karl Franzens Universität Graz
Karl-Franzens University of Graz Ensures Academic Quality with Solutions from OpenText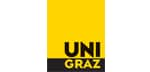 Process-oriented content management ensures continuous governance of the assessment process.
Challenge
Lengthy plagiarism checks
Quality assurance for academic output
Preserving the university's reputation
Product(s)
Value
Continuous governance of the assessment process
Time saving through automating key parts of the process
Transparency for students and lecturers
Significant cost savings through using the existing ECM infrastructure
Guaranteed fair examinations and assured academic quality
About Karl Franzens Universität Graz
Karl-Franzens University (KFU) of Graz has been committed to academic ideals since 1585. These ideals are the basic conditions for producing excellent graduates, researchers, and research results. Over the course of the university's centuries-old history, important figures have shaped the academic life of the university; for example, Ernst Mach and Nobel Prize winner Erwin Schrödinger. With over 30,000 students, the university is the second-largest university in Austria. Each year, over 2,600 students graduate from one of the more than one hundred various majors offered.