European Court of Human Rights (ECHR)
European Court of Human Rights Tackle Growing Case Load with OpenText eDOCS DM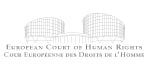 ECHR deploy the latest version of eDOCS DM enterprise wide, streamlining processes, improving efficiency, and utilizing the latest desktop environment for increased efficiency.
Challenge
Growing case load resulting in higher than ever document volumes

Need to integrate with other court systems

Management of increasing public document downloads

Implementation of latest desktop environment, Windows 7 and Microsoft Office 2010
Product(s)
Value
Ability to use productivity features of latest desktop infrastructure

Productivity gains of 60%

Capacity and scalability to handle growing case and document volumes
About European Court of Human Rights (ECHR)
The European Court of Human Rights (ECHR), is based in Strasbourg, France, and employs around 800 staff, and handles in excess of 64,000 case applications each year. The court also has responsibility to make available case law and other public documentation and receives more than 4.6 million visitors to their website each year. Visitors can then download documents quickly and efficiently, and thanks to the OpenText document management solution, some 67 million documents were downloaded last year.