Animal Health and Veterinary Laboratories Agency (AHLVA)
Animal Health and Veterinary Laboratories Agency Safeguard Own Information with OpenText ECM Suite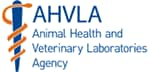 Fast, accurate, and traceable dissemination of information critical to health
Challenge
Typical challenges in management of corporate procedures and published material across 17 sites
Provide assurance to scientists, laboratory staff, and other professionals that they are working from current Standard Operating Procedures (SOPs)
Management of document approvals under international accreditations and ISO certification standards
Product(s)
Value
Material now available electronically, always up to date
Changes to SOPs now available immediately, without distribution delays or costs
Able to demonstrate compliance with accreditations and ISO certification standards with electronic signatures, etc.
About Animal Health and Veterinary Laboratories Agency (AHLVA)
The Animal Health and Veterinary Laboratories Agency (AHVLA) is an executive agency working on behalf of the Department for the Environment, Food & Rural Affairs (Defra), Scottish Government, and Welsh Government. The agency was formed following the merger of Animal Health and the Veterinary Laboratories Agency on 1st April 2011. The primary role of the agency is to safeguard animal health and welfare as well as public health, protect the economy, and enhance food security through research, surveillance, and inspection.
In addition to its role in Great Britain, the agency also acts as the national, European, and international reference laboratory for several exotic and zoonotic notifiable diseases.