Veolia Environmental Services
Environmental Enterprise Supports Sustainability with OpenText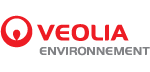 Veolia Environmental Services Reduces Paper, Enhances Scalability with OpenText Fax over IP Solution
Challenge
Dispersed fax machines produce paper waste.
Delayed receipt of customer faxes.
Product(s)
Value
Documents immedicately captured and delivered to customer service center to be viewed at desktop computers.
Integrated IP-faxing reduces supplies, enables fax expansion to additional sites at low incremental cost.
About Veolia Environmental Services
With 97,406 employees in 33 countries, Veolia nvironmental Services is the global benchmark for waste management and resource recovery. The only operator with a presence in solid, liquid, hazardous and non-hazardous waste, Veolia Environmental Services helps to improve the environment by providing its clients-industrial companies and public authorities-with innovative, efficient waste management solutions (covering collection, pipe system maintenance, industrial services, treatment and recovery).