Junta de Andalucia
Junta de Andalucia User Story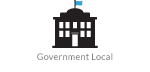 The Web site of the Regional Ministry of Environment of the Regional Government of Andalucia has established itself as one of the most advanced sites within the entire administration of Andalucia, both internally and externally. There are 2 million site visits per month. In short, the Regional Ministry of Environment of the Regional Government of Andalucia has moved closer to its users, who in turn have found a simple, efficient and modern way of getting closer to administration. www.juntadeandalucia.es/medioambiente
Challenge
The aim was to create a unique and efficient model for content management; a consistent image and personalization for the user.
Other fundamental challenges were to:
Build a home page with an attractive and consistent design to provide rapid access to content areas of particular interest.
Use the management of metadata, taxonomic and non-taxonomic, in order to offer tools for rapid access to pre-established content groups.
Make it possible for navigation channels to be created and defined according to specific user profiles.
Offer the option of creating newsletter or bulletin-type mini-sites.
Succeed in implementing subscription mechanisms designed to personalise access according to personal preference.
Improve the availability of statistics on access, use and users, helpful for improving the management and administration of the system.
Product(s)
Value
The Web site of the Ministry of Environment of the Regional Government of Andalucia has established itself as one of the most advanced sites within the entire administration of Andalucia, both internally and externally.
To power the site, the Ministry selected a CMS solution based on it stability for management of large volumes of content, the flexible and dynamic design of the navigation trees which helps to maintain consistency and homogeneity within the site, and the extensive functionalities for role management, user permissions and the design of specific workflows.
Internally, the content manager is enjoying great success, enabling editors from the different Directorates-General to perform complex content management. Another successful aspect has been the tools and widgets enabling users to design text fields, texts in WYSIWYG format, dates, drop-down lists supplied from databases, etc. The icing on the cake are the console extensions, which broaden the channel characterization, enable its access to be controlled, relate content and subjects, allow for the direct assignment of metadata and the assignment of taxonomies and metadata to content groups.
Using the OpenText system, over 10,200 cataloged pieces of content and 11,500 static files can be managed and interrelated without duplications. Externally, this freshness and modernity and the constant development of the website itself are attracting an increasing number of users. This has resulted in an exponential growth in the number of users visiting the portal daily, now amounting to 2 million visits per month.
About Junta de Andalucia
The Junta de Andalucia is the Regional Government of Andalucia, one of the largest autonomous communities in Spain in terms of population, surface area, history, culture and biodiversity. The Ministry of Environment is responsible for the management of water, air, biodiversity, hunting and fishing, climate and atmosphere, protected spaces, the coast, mountains, waste, soil and subsoil, environmental monitoring and protection.