Tyler Memorial Hospital
Tyler Memorial Hospital Speeds Delivery of Patient Records with OpenText Document Server and Fax Server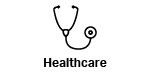 Digital records management enhances service
Challenge
Tyler Memorial Hospital had a system of paper-based records that hampered retrieval times and compliance with regulations
Product(s)
Value
The organization was able to save $22,000 by automating document archival and retrieval. They also reduced records retrieval time by 50 percent; improved productivity; and decreased storage space and supply costs.
About Tyler Memorial Hospital
Tyler Memorial Hospital (www.tylerhospital.com), located in Tunkhannock, Pa., serves more than 50,000 patients every year. As the only hospital in its rural county, Tyler provides a wide range of diagnostic and therapeutic services.