Northrop Grumman
Northrop Grumman Optimizes Accounts Payable Operations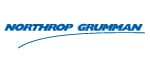 OpenText Vendor Invoice Management for SAP® Solutions improves invoice-handling process with more automation and control.
Watch Webinar — Do More with Less - A Customer Case Study with Northrop Grumman
Challenge
Northrop Grumman struggled with a manual invoice-handling process that lacked process visibility and controls. There were technical issues with their former AP processing solution and it was not fully integrated with their SAP system.
Product(s)
Value
Northrop Grumman now has an automated and efficient workflow process to manage invoices. Their secure and reliable AP processing solution enables better compliance controls and has improved vendor relations and productivity.
About Northrop Grumman
Northrop Grumman Corporation is a global defense and technology company whose 120,000 employees provide innovative systems, products, and solutions to government and commercial customers worldwide in four main business areas: information and services, electronics, aerospace, and shipbuilding.