Aerospace and Defense Customer - Contract Management
Navigating Contracts with Contract Lifecycle Management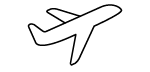 Aerospace and defense systems giant maximizes opportunity and revenue with a centralized contract management system from OpenText.
Challenge
As an international company with numerous types of contracts within each of their business units, a centralized system was needed to track and manage the lifecycle of its contracts, while ensuring it was identifying trends and opportunities along the way.
Product(s)
Value
OpenText Contract Management provides full support for all new and existing contracts, helping the company to standardize and secure all contract processes from creation, negotiation, and review to fulfillment and retention. Their new control over their processes enables the company to reduce costs and increase revenue by streamlining contract processes, increasing contract transparency, and driving internal, regulatory, and supplier compliance — something their paper-based system couldn't do.
About Aerospace and Defense Customer - Contract Management
A global supplier of systems and services to the aerospace, defence, and homeland security markets, this Fortune 500 company employs approximately 25,000 people worldwide in over 80 locations across 16 countries.