UPMC
Healing pain with timeliness of data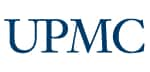 University of Pittsburgh Medical Center accesses reports from all platforms
Challenge
UPMC needed a solution to help them to effectively manage and distribute output from the mainframe and various existing applications. They wanted to consolidate disparate platforms and enable report access for a geographically distributed user base.
Product(s)
Value
UPMC has increased user productivity with instant access to critical information. They've drastically reduced time and resources associated with manual report distribution. The solution has been integrated with PeopleSoft Financials, mainframe, and custom applications. Approximately 176 man-hours has been saved through automated report distribution and they've reduced print volume from their financial system by 350,000 pages.
About UPMC
UPMC Health System, which is affiliated with the University of Pittsburgh Schools of the Health Sciences, is the leading integrated health care delivery system in western Pennsylvania and one of the largest in the United States.