Johnson Controls Inc.
Johnson Controls - Building a Solid, Online Report Distribution Solution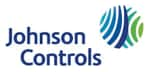 OpenText assists Johnson Controls with delivering information
Challenge
Johnson Controls wanted to replace their manual report processing with automated distribution. They wanted to electronically deliver thousands of critical reports and deliver service to a worldwide user base with an option for Web access. Additionally, it was important to ensure report security at the page level.
Product(s)
Value
Johnson Controls now has streamlined, automated report distribution. They have instant, web-based user access to reports and a fast, efficient and easy to use interface. The OpenText system also integrates seamlessly with the operating environment, including PeopleSoft and Oracle.
About Johnson Controls Inc.
Johnson Controls is a multi-billion dollar manufacturer of automotive interiors and building controls that optimizes energy use and improves confort and security.