INVISTA
INVISTA Streamlines Accounts Payable Operations Using OpenText Vendor Invoice Management for SAP® Solutions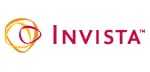 INVISTA successfully implemented OpenText Vendor Invoice Management for SAP® Solutions to streamline and improve its process of managing vendor invoices.
Challenge
INVISTA challenges included: excessive cost-per-invoice; difficulty in preparing accruals; missing discount opportunities; and a requirement to improve vendor relations
Product(s)
Value
INVISTA was able to reduce excessive cost-per-invoice. The company saw a drop in the percentage of overdue invoices and their accruals are now more accurate and less labor intensive. Relations with vendors has also improved.
About INVISTA
INVISTA is one of the world's largest integrated fibers and polymers businesses with a global presence. The company delivers exceptional value for customers through market insight, technology innovations, and a powerful portfolio of some of the most recognized global brands and trademarks in their respective industries.