Experience Suite | Captivate Customers | Optimize Your Ecosystem | Empower Employees | Expert Webisodes | CEM Roundtable | Developer Resources | Get the Full Solution
5 Tips for Addressing the Blind Spots of a Digital Experience Process
We're living in the Age of the Customer, where organizations are realizing that orchestrating the best experience is about more than just content—it's also about the digital experience process. To obtain loyal customers and win at customer service, your content and processes need to work together to deliver an unforgettable customer experience.
This shift is disrupting the worlds of Business Process Management (BPM) and Customer Experience Management (CEM). According to a recent blog post from Clay Richardson, analyst for Forrester Research, Inc.: "In 2015, BPM will fight to expand its relevance in the front office and will need to shed serious weight to better align with age of the customer imperatives that prioritize speed-to-market over analysis and complexity – traditional hallmarks of the BPM discipline and software solutions."
Richardson joins OpenText's Marci Maddox as a guest speaker in the webinar on demand: 5 Tips for Addressing the Blind Spots of a Digital Experience Process. Sign up to hear them discuss the latest customer-centric business trends and predictions for the future.
Sign up now to learn:
How to identify often-missed critical points in the digital experience strategy
Strategies on navigating the customer-centric shift
How leading brands have adapted to keep up with customer demands
Featured Speakers: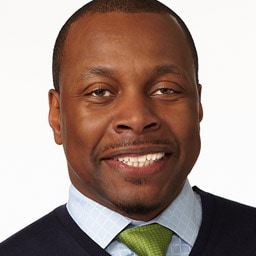 Clay Richardson
Principal Analyst
Forrester Research, Inc.

Marci Maddox
Director of CEM Product Marketing
OpenText