Rethinking BPM in the Age of the Digital Customer
The disruptive force of digital everything--channels, content, technologies, practices, devices—is reshaping almost every aspect of doing business. How we engage with prospects. How the customers buy. How we connect with the market, partners, and other competitive ecosystems. How we build post-sales loyalty and even how we deliver world-class experiences.
This swirl of transformation, therefore, mandates redefining approaches around the critical business processes that drive today's digitally-enabled enterprise. It's time to think differently and think forward about Business Process Management (BPM).
In this conversation, Connie Moore, Senior Vice President of Research for Digital Clarity Group and Jenny Victor, Senior Product Marketing Director, OpenText explain why conventional thinking about BPM is both a hindrance and a risk. They shed new light on the role of contemporary BPM in digital transformation.
Fill out the form and listen to the panelist's recommendations for organizations that are seeking to deliver value and enhance their customer experience journey.
---
Featured Speakers: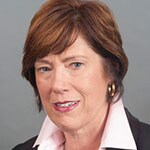 Connie Moore
Senior Vice President Research
Digital Clarity Group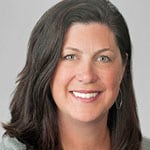 Jenny Victor
Senior Product Marketing Director
OpenText
More about Business Process Management (BPM):