Innovation Tour Amsterdam
April 18, 2018 | Conference Centre Beurs van Berlage
Registration is now closed.
However, every customer, delegate and partner is important to us. If you have a strong interest in attending our next event, kindly email us at Innovationtour-benelux@opentext.com and we will do our best to reserve a seat for you.
Thank you once again and apologies for any inconvenience.
CEO welcome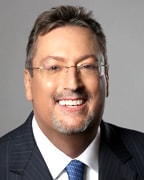 Welcome to the future of digital
The world is changing at an incredible pace and the opportunities for businesses to grow, differentiate and compete have never been more dramatic than today. Grow fast or die.
Businesses are replatforming to a digital platform, leveraging new information services, business networks, AI, IoT and low code application tools. This all needs to be secure, run in the cloud and leverage mobile users. We call this the future of digital.
Today's business leaders demonstrate a better understanding of the strategic importance of digital, however, the term "digital" still means many things to many people—as illustrated in the graph below.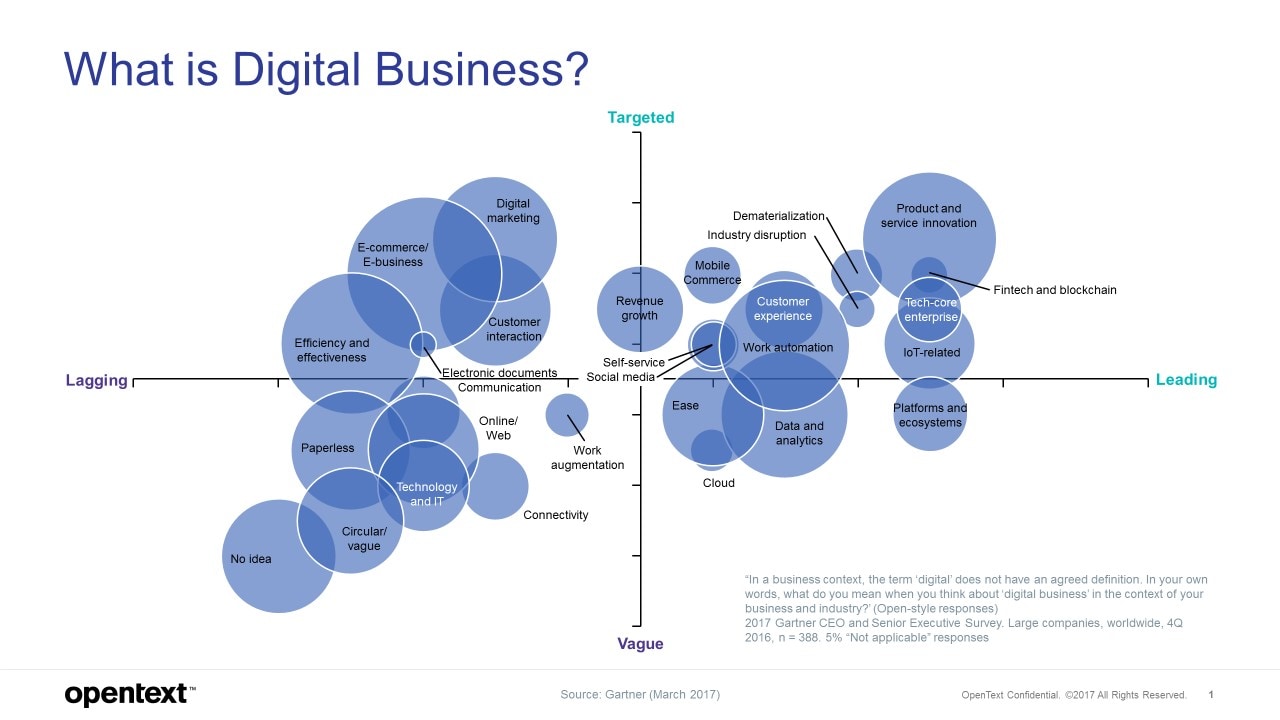 What is digital business?
For some, it means going paperless with a digital mailroom. Others are focused on automating their processes for improved efficiency. For many, digital refers to e-commerce and online marketing initiatives. Still others are applying analytics for product and service innovation. While these initiatives are all aspects of digital, they are not part of a comprehensive, transformational strategy.
At OpenText, we are defining the future of digital.
We are The Information Company™. By combining enterprise information with applications, Business Network, the Internet of Things, artificial intelligence and developers, we are helping our customers drive strategic transformation by harnessing the power of their information through extreme automation and insight.
I invite you to join me at Innovation Tour 2018 as I share our digital vision, roadmap and the portfolio of enhancements to our EIM platform. This is your chance to connect directly with OpenText executives, have engaging conversations with industry experts and gain insights into how the latest developments in OpenText software and solutions can help your organisation succeed on its journey toward digital transformation.
Innovation Tour 2018 is coming soon to a city near you. Take a moment to view our itinerary and register to attend.
I look forward to continuing the conversation as we shape the future of digital together.
Mark J. Barrenechea
Close
Why spend the day with us?
Innovation Tour 2018 is a 1-day conference packed with keynotes, customer case studies, demos, product roadmaps, informative technical sessions and partner exhibitors to help you in your digital transformation journey. We have something for everyone, whether you are a Line of Business (LOB) or Information Technology (IT) professional.
Meet the future of AI and Analytics
Learn more about OpenText Magellan, a flexible, AI-powered Analytics platform that combines open source machine learning with advanced analytics, enterprise-grade BI and capabilities to acquire, merge, manage and analyse Big Data and Big Content stored in your Enterprise Information Management (EIM) systems.

Be a part of our growth story
Meet three new members of the OpenText family. With these new additions, we continue to build a stronger and more comprehensive portfolio to help you drive innovation, move from engagement to insight and fuel growth.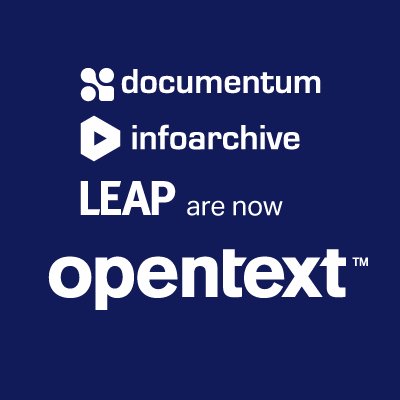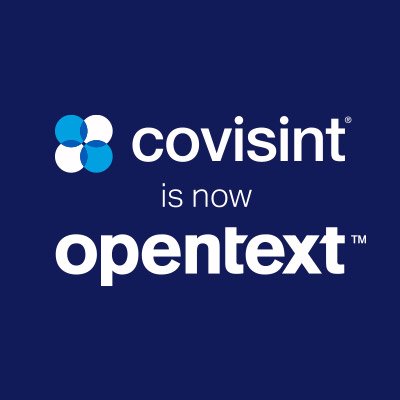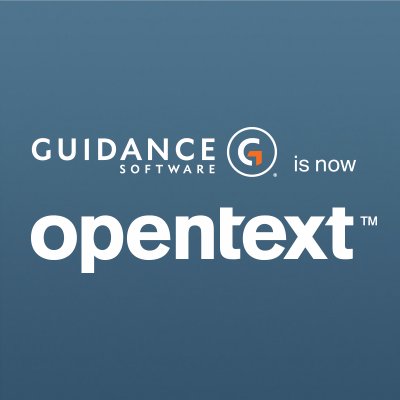 Accelerate your digital transformation journey
Learn how OpenText solutions can help you digitise, automate and optimise information flows, from engagement to insight. Chart your future with Enterprise Information Management (EIM) through roadmaps for all of our offerings and acquisitions. Discover the strategies, tactics and tools you need to achieve transformational success in a digital world.
Learn more about the next generation Content Services
What does the future of ECM look like? How can we make use of Automation, Analytics and APIs? What are "Content Services?" How will these changes affect our existing infrastructure? What are the best approaches to succeeding in this new world? Get answers to all these questions and more.
Maximise your investment in SAP®
OpenText™ Solutions for SAP® are specifically designed to extend the value of your SAP investment. Learn about the digital content platform OpenText offers to manage and deliver unstructured content to SAP's digital core, dynamically, in context and on any device.
Deliver exceptional digital experiences to your customers
Marketing leaders today need to deliver engaging digital experiences that not only delight their customers but help to drive brand loyalty and revenue, successfully scale and can connect multiple customer journeys anywhere, anytime and on any device. You will learn why the OpenText CEM software suite has the most comprehensive set of solutions to help you meet these needs.
Hear from your industry peers
Industry-focused customer sessions for Government, Energy & Utilities, Banking, Insurance, Manufacturing and other cross-industry.
Spend the day with us at the Innovation Tour and learn more!
Why Attend?
Meet the future of AI and Analytics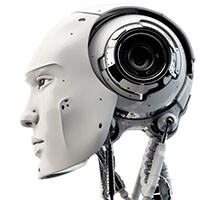 We designed the Magellan platform to help you democratise your data by simplifying collaboration and access to data insights. Witness Magellan in action! With state-of-the-art AI capacities that empower data scientists to create custom analytics and predictive algorithms that business analysts and operational users can leverage to answer nearly any relevant question.
Get started on your AI journey today. Read the 451 Research Impact Report.
Internet of Things (IoT) is now
The IoT is reshaping every major industry. Take the automotive industry for example. The market is projected to have billions of connected devices by the year 2020. Sensors and other devices will enable automobile makers to analyse performance, obtain data on how drivers use their cars and make upgrades in real time. The information generated by IoT technologies and devices requires advanced connectivity, security, access management, integration and analytics—all core competencies offered by OpenText and Covisint.
Get a head start. Read our blog.
A strong and comprehensive portfolio
We completed three key acquisitions, each now a part of the OpenText family.
Spend the day with us at the Innovation Tour and learn more!
Industry sessions
Government
Do you need to...

Tap into the hidden value of your agency's information in daily activities? Streamline operations by digitising paper to automate and consolidate processes? Find information quickly and accurately and redact it for litigation with eDiscovery? Retire old applications while preserving the information you need? Deliver citizen benefits and services faster and more efficiently? Meet transparency, governance, and compliance requirements?
Banking & Insurance
Do you need to...

Reduce time to revenue by automating manual processes for areas such as customer onboarding, loan origination and servicing, compliance that requires workflow, process control and collaboration? Attract & retain customers with multi-channel presentment technology? Remove paper through ECM & Document Management, including eDiscovery, Records Management, Auto-classification and Archiving for defensible disposition, get the most benefit from your unstructured data and work more effectively with regulators? Strengthen your brand with customer experience and media management?
Manufacturing
Do you need to...

Manage all product design information? Exchange business documents electronically and in near real time with all participants in the supply chain? Provide direct integration between B2B supply chain solutions and back-end systems? Proactively maintain manufacturing-related assets? Offer a single platform to manage the distribution of all digital media assets associated with a product line? Adhere to regional Governance, Risk and Compliance (GRC) initiatives in manufacturing operations and across the supply chain?
Join us at the Innovation Tour to hear how we can help you across Public Sector, Healthcare, Energy & Utilities, Financial Services, Insurance, Manufacturing, Retail, Life Sciences, Automotive and other cross industries.
Keynote speakers
Innovation Tour keynote sessions bring together OpenText executives with industry thought leaders and customers who are leveraging OpenText technologies to drive digital transformation.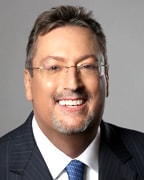 Mark J. Barrenechea joined OpenText as President and Chief Executive Officer in January 2012, and also serves as a member of the Board. In January 2016, Mark took on the role of Chief Technology Officer. As CEO of Canada's largest software company, Mark oversees the strategic direction of the organization and upholds the company's position at the forefront of the industry. Under his direction, the Company has grown both organically and through strategic acquisitions, into a $1.9 billion technology company.
Mr. Barrenechea has received many accolades over the years. In 2011, the San Francisco Business Times named him the 2011 Best Large Company CEO . Most recently, he was named the 2015 Results-Oriented CEO of the year by the CEO World Awards. The prestigious award recognizes Mr. Barrenechea's leadership and innovation in attaining results for the company and its customers.
In addition, Mark has authored several books including On Digital , Digital: Disrupt or Die, eGovernment or Out of Government, Enterprise Information Management: The Next Generation of Enterprise Software, Software Rules and e-Business or Out of Business.
For more industry thoughts from Mark, you can read his blog, follow him on Twitter or connect on LinkedIn.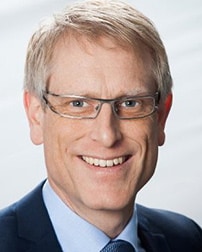 Michael leads definition of product portfolio strategy and R&D for the Extended ECM and Capture Solutions portfolio at OpenText. This comprises all Capture technologies and Content Services integrated with leading business applications such as SAP, Successfactors, Salesforce, Oracle and Microsoft. It also includes horizontal solutions for Finance, HR and Industry applications. Michael has held several leadership positions in Marketing and Product Management at OpenText. He and his team formed the leading global software partnership with SAP and developed the market leading and awarded ECM for SAP solution portfolio.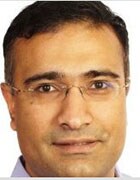 Savinay leads Cloud Services and strategy for OpenText. As part of this, his team is responsible for commercializing and productizing all the cloud offerings. In addition, he leads the GTM for all SaaS applications across the company. Prior to joining Opentext, Savinay led Product Management for EMC's content division and was responsible for the Documentum and LEAP family of products. Savinay holds a Bachelors and Masters degree in Electrical and Computer Engineering and an MBA from Kellogg School of Management at Northwestern University.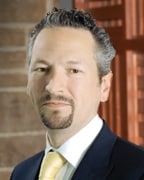 Simon "Ted" Harrison est Executive Vice President d'OpenText, en charge des Ventes au niveau monde.
Ted avait occupé précédemment les fonctions de Senior Vice President au sein de l'entité Enterprise d'OpenText, puis de Senior Vice President pour les marchés émergeants, couvrant notamment des régions en forte croissance comme l'Amérique Latine et Centrale, l'Afrique, l'Europe de l'Est, le Moyen-Orient, le Japon, la Chine et l'Inde.
Il a rejoint OpenText lors de l'acquisition d'IXOS, pour qui il avait occupé différents postes de direction des ventes pendant 15 ans. Il avait notamment été Directeur Global Services pour l'Europe du Nord, puis Senior Vice President en charge des Ventes pour la région EMEA.
Au cours de ses 25 années de carrière, Ted a mis avec succès les innovations technologiques au service des enjeux métier des entreprises. Après avoir commencé sa carrière en tant que consultant technique, il a très vite réconcilié technologies et métiers, notamment quand il était Senior Business Consultant et travaillait sur des projets entre autres comme les déploiements européens pour General Motors. Il a aussi travaillé sur les technologies mobiles pour Psion Teklogix, spécialisé dans l'optimisation de la supply chain.
Ted est diplômé de l'Université de Leeds (Royaume-uni) en sciences informatiques.
Program
Keynotes

Hear insightful talks from the OpenText leadership on the latest industry trends. Stay tuned for a surprise guest speaker.

Industry sessions

Industry sessions for Financial Services, Government, Energy & Utilities, Manufacturing and cross industry. Hear from our customers and get an OpenText point of view.

Customer sessions

Customers share their stories of how OpenText technology helped them solve critical business challenges.

Roadmap and strategy

Be the first to get a preview of our product roadmaps and strategy live at breakout sessions.

Innovation Expo

Join us in the Innovation Expo to meet OpenText and Business Partner subject matter experts. Get a live demo!
Plenary Sessions
Description
8:00am - 9:00am
Registration & Innovation Expo Networking
9:00am - 9:05am
Welcome to Innovation Tour
Simon (Ted) Harrison
EVP, WW Sales, OpenText
9:05am - 10:05am
Keynote: The Intelligent and Connected Enterprise
Mark Barrenechea
Vice Chair, Chief Executive Officer and Chief Technology Officer, OpenText

(Read abstract)

Keynote: The Future is Digital

The definition of digital has changed. It is bigger and bolder, always on, real time, visual, intuitive, and getting smarter. Today's enterprise is faced with challenges introduced by digital— extreme automation, extreme connectivity, advances in AI and the IoT, and changes to security and the fundamentals underlying the nature of work and the workforce. In his keynote, Mr. Barrenechea will explore how organizations must use new technologies to unlock the power of information, become more intelligent and connected, and drive engagement with customers, partners, and employees. Attendees will learn about Release 16, the world's most successful digital platform, Cloud 16, and our Digital B2B networks, Managed Services, Security, IoT, Content Services, and OpenText Magellan, a flexible AI and analytics platform for better decision making and deeper insight.

10:05am - 10:30am
Fireside Chat
James McGourlay, Executive Vice President, Worldwide Support
10:30am - 10:55am
Refreshments & Innovation Expo Networking
10:55am - 11:35am
EIM the Next Generation, the journey with Machines
Michael Cybala
VP Product Development - Engineering, OpenText

(Read abstract)

EIM the Next Generation, the journey with Machines

In today's Digital World all Governments and Enterprises require solutions that are global, secure, and scalable, and that provide a device agnostic user experience. How and where solutions are deployed is complex requiring adaptable deployment configurations, with Hybrid (on premise and cloud) being the fastest growing approach to meet today's complex requirements. If digital transformation is to deliver on its promise of improved efficiencies, improved customer service, and new business models that distribute innovative sources of value, then EIM is the Digital Platform to support Human and Machine-based solutions that deliver value to our customers.

11:35am - 12:00pm
The Journey to Cloud 2.0 in EIM
Savinay Berry
VP of Cloud Services, OpenText

(Read abstract)

The Journey to Cloud 2.0 in EIM

80% of all enterprise data still sits behind the firewall. So, despite being around for the last 10+ years, the notion of Cloud has barely created a dent in the overall content in the enterprises globally. It's 2018, but it's still safe to say its early days of cloud. Cloud is not just a delivery model. It's a culture and mindset. It's a new way to solve old, persistent and messy business problems. Cloud is changing the way our customers do business. Its making them into technology companies that just happen to be in the retail, transportation, public sector or logistics business. It's digitizing their businesses. In this talk, we'll talk about the trends in the market for cloud adoption for enterprise workloads, applications and services. What are the challenges, opportunities and best practices for migrating from on premise to cloud, doubling down on cloud and thriving in a "hybrid" world of cloud and on-premises. We'll close with advances in the OpenText Cloud, examples from Release 16.4 and other initiatives for Cloud products – managed services, containerization, SaaS and smart apps from OpenText that are accelerating this digitization journey for our customers.

12:00pm - 1:00pm
Lunch & Innovation Expo Networking
Track
Content I & II
Experience
Sponsored Customer business cases
Business Network
Industries & Solutions
Digital Innovation
Room
Effectenbeurszaal
Mendes da Costa kamer
Verwey kamer
Blauwe kamer
Berlage zaal
Veilingzaal
1:00pm - 1:45pm
OpenText Content Services: Connect Content to your Digital Business
Speakers: Hans-Gerd Schaal & Nic Carter
Room: Effectenbeurszaal

(Read abstract)

OpenText Content Services: Connect Content to your Digital Business

OpenText is leading the way in the transformation from ECM to Content Services and helping customer integrate with lead business applications, deploy new cloud applications, and leverage their existing ECM investments.

Join OpenText product leadership as we update advances in key areas in the OpenText Content, Process, and Enterprise Application portfolios.

Content Services: New offerings and applications within LEAP, cloud-based applications, and industry solutions; plus, enhanced integration with leading applications such as SAP, O365, Salesforce, and more
Content Suite, Documentum, and Application Platforms: Leveraging and expanding your current investment with advances in on-prem, hybrid, and cloud offerings

The role of AI and contextual experiences in an Intelligent Customer Journey
Speaker: Guy Hellier

(Read abstract)

The role of AI and contextual experiences in an Intelligent Customer Journey

Advancements in customer experience platforms, like the Experience Suite, have given organizations the ability to use content, data insights and intelligent automation to deliver dynamic personalized experiences across an end-to-end continous customer journey. Engaging customers through contextual content, orchestrated interactions, and recommended next best actions is a future within reach. Hear about the future of CEM to embrace advancement in AI, Identity Access Management and IoT while participating in information governance and security demanded by regulations across the globe

From Engineering to Maintenance and back @ the Belgian Railways powered by OpenText - sponsored by Deloitte & SAP
Speaker: Carel Jonckheere, Belgian Railways

(Read abstract)

The Smarter-M program is a major initiative from the Belgian railways organization to drastically digitalize and optimize the way assets are maintained. Please join us for a testimonial on how our project helps leading a paper based organization into the digital era. This session includes a showcase of Engineering Management with a bi-directional link to Extended ECM for Plant Maintenance, seamlessly connecting two different worlds. Witness how we overcome many hurdles such as geographically spread assets and teams, isolated processes and a strong resistance to change.



A Look Ahead: How IoT, AI, and Blockchain will shape the Intelligent Business Network
Speakers: Marco De Vries & Mark Morley

(Read abstract)

A Look Ahead: How IoT, AI, and Blockchain will shape the Intelligent Business Network

Digital disruption impacts all industries, including their supply chains. The need to deliver real time insights, just in time manufacturing, cross-channel fulfilment, customer-centric products and services, comply with a growing list of regulations—all in a secure manner—are just some of the supply chain challenges organizations must address. To embrace these demands and do business at the speed of digital, organizations must evolve their business networks to be more agile and dynamic than ever. This session will explore how OpenText is powering the future intelligent business network today, with innovations in IOT, supply chain analytics and AI, blockchain, and more. Attend this session to learn how your supply chain can move from a cost center focused on operational efficiency to a center of excellence that drives new sources of value and innovation.

eDOCS Strategy and Roadmap
Speaker: Cyrille Gasquet

(Read abstract)

eDOCS Strategy and Roadmap

We have a refined and refreshed vision for eDOCS that is gaining traction in the market! Join this session to learn how Release 16 boosts user productivity with more flexible ways of working, hear details about our product roadmap in the months ahead, and understand how eDOCS fits into the new OpenText cloud vision. There are exciting changes on the horizon, so you won't want to miss this session.

Magellan: Predict, Act, and Win with your Data
Speakers: Chirag Patel

(Read abstract)

Magellan: Predict, Act, and Win with your Data

Data is disrupting industry faster now, than ever before. The organisations that leverage their data for improved decision making and actions are those that are winning in the new marketplace. Magellan – OpenText's leading Analytics and AI Platform – was built just for this: putting machine learning to work across your organisation to help you make what was previously impossible, possible. The result is better and more informed decision-making. Whether you are looking to improve customer experience and predict customer behaviour, or minimise the risk of regulatory and compliance complexities, or to optimise your supply chain - Magellan can help you to win early. Join this session to learn how our open A.I. platform is being applied across the enterprise at company's like your own.

Breakout Tracks
Content I
(ECM, Ecosytem, Process)
Content II
(ECM, Ecosytem, Process)
Experience
Sponsored Customer business cases
Business Network
Industries & Solutions
Digital Innovation
Room
Effectenbeurszaal
Administratiezaal
Mendes da Costa kamer
Verwey kamer
Blauwe kamer
Berlage zaal
Veilingzaal
1:50pm - 2:35pm
Extending ECM into leading ERP, CRM and HR business applications – A Game Changer
Speaker: Marc Diefenbruch

(Read abstract)

Extending ECM into leading ERP, CRM and HR business applications – A Game Changer

Are your ECM users tired of maintaining metadata and large cumbersome folder hierarchies? Do you want to overcome information silos and content out of business context? Do your users consider ECM just as another task and do not see it supporting them in value-generating business processes? Come to this session to see how to get rid of all these issues and automate your content management by integration into ERP, CRM and HR business applications (such as SAP, SuccessFactors, Salesforce, Oracle) with OpenText Extended ECM. It will completely change the way you deal with information and boost your business process productivity.

Documentum and OpenText, One Year Later: What's New & What's Next
Speaker: Nic Carter

(Read abstract)

Documentum and OpenText, One Year Later: What's New & What's Next

A year ago, OpenText acquired Documentum, Captiva, and more from Dell EMC. What's happened in the past year and what does the future hold? Attend this session to learn about the progress that's been made since the acquisition, including a review of the most recent Documentum release. Plus, we'll explore the innovation pipeline for Documentum and hear about future opportunities to leverage your existing Documentum investment with interesting OpenText technologies.

Simplify customer communication processes with Exstream's unified interactive and automated communications platform
Speaker: Christian Askland

(Read abstract)

Simplify customer communication processes with Exstream's unified interactive and automated communications platform

Learn everything you wanted to know about the latest release of Exstream -- our next gen "CCM Anywhere" platform that comes from combining the best of Exstream with the best of Communications Center (StreamServe and PowerDocs). We'll also give an overview of the Exstream Product Roadmap and strategy for planned features and innovations in upcoming releases.

Smarter customer engagement with OpenText Extended ECM for Salesforce® - sponsored by delaware
Speakers: - Philippe Vandenbulcke & Jacques Papeloer, EDFLuminus

(Read abstract)

During this session we will discuss: how we centralized and manage all customer information from and to customers on OpenText xECM; How we boosted digital customer communication management using OpenText Streamserve; How we connected all information assets to processes in Salesforce.com as wel ass in SAP.



Maximize the Investment in Your Business Network
Speaker: Mark Morley

(Read abstract)

Maximize the Investment in Your Business Network

You've invested in OpenText Business Network, but are you fully leveraging all of its capabilities and value? Attend this session to explore the entire Business Network portfolio for managing both structured and unstructured information exchange. Learn how the latest product and service innovations—from advanced supply chain analytics to omnichannel messaging—help accelerate business benefit. Get the most out of your investment. Conduct business at the speed of digital.

Architecting for GDPR | Compliance
Speakers: Gino Vicari & Bart Eynatten, Deloitte

(Read abstract)

Architecting for GDPR | Compliance

By the end of this session participants will:

Understand the key requirements and impacts of the GDPR
Discover opportunities to improve competitive advantage under the GDPR
Learn 10 steps toward compliance organizations can take immediately

OpenText Analytics Suite – improve decision-making, gain operational efficiency and increase visibility throughout your organization
Presenters: Isidre Royo Bonnin, Sr. Product Manager Analytic Solutions Lilija Kucinskaja, Manager EMEA Analytics SCs

(Read abstract)

OpenText Analytics Suite – improve decision-making, gain operational efficiency and increase visibility throughout your organization

DATA is the fuel that energizes digitization, managing the flow of it is critical to be successful in a Digital World. Analytics makes sense out of the data, and enables stakeholders to take advantage of its insights. Come to this session to learn through live product demos how Analytics Suite provides a unique combination of data preparation, advanced analytics, and data visualization, running on a scalable environment that handles and serves more data to more users with less software and hardware. You will leave with an understanding of how Analytics Suite can help you gain better insight to improve and optimize how you do business.

2:35pm - 3:00pm
Refreshments & Innovation Expo Networking
3:05pm - 3:50pm
Predictive Maintenance: Digital Innovation in Action
Perfomers: Arsalan Minhas, Jochen Adler

(Read abstract)

Predictive Maintenance: Digital Innovation in Action

The session provides a live demonstration of OpenText products simplifying work in the "connected factory" – from proactive maintenance up to a 3D construction model in a mixed-reality scenario.

Low Code Development: The new Frontier for Cloud Applications and Process Automation
Speakers: Lori McKellar & Wim Boonzaaijer

(Read abstract)

Low Code Development: The new Frontier for Cloud Applications and Process Automation

Across industries, business leaders are under increasing pressure to accelerate their digital transformation efforts. While many organizations apply process automation to a few core business functions, others are achieving far greater results by leveraging new capabilities across the enterprise—including low-code application development, mobile deployment, and integration with content management, analytics, and other systems of record. Whether you are focused on efficiency, costs, or compliance, automating business processes is a key component of digital transformation. Join this session as we discuss the changing landscape of process automation, what it means to you, and how your organization can take advantage.

Building the right Digital Experience foundation for future customer engagement
Speakers: Will Cook

(Read abstract)

Building the right Digital Experience foundation for future customer engagement

Digital is everywhere - from web, to mobile, to smart devices and beyond. Customers' expectations of digital experiences that are tailored to their interests and needs are higher than ever before. With this shift in expectation, organizations must become even more customer-centric to remain competitive and meet business goals. Hear about the latest release and future strategy for OpenText WCM products to help engage your customers with modern and personalized experiences within the context of the intelligent customer journey.

Customer examples of Deloitte's Digital Personnel File solution and approach, to support your HCM roadmap to SuccessFactors sponsored by Deloitte
Speakers: Sven Wylock & Sara Pieters, Deloitte

(Read abstract)

By combining our HCM and OpenText expertise, Deloitte has created a Digital Personnel File solution which you can implement today for SAP HCM on-prem or SuccessFactors but at the same time, this solution is ready to support a hybrid setup for clients who started the cloud HCM journey but are not running all processes yet on SuccessFactors. During this presentation, Deloitte will address their approach to implement a Digital Personnel File solution and talk about:

The concept of a Digital Personnel File
The use case for a hybrid setup which integrates to SAP HCM and SuccessFactors
Demo the solution based on several user stories
Design principles for a Digital Personnel File solution and lessons learned from projects

To close the session, Deloitte will briefly touch also on how this same platform can be used to support Maintenance, Global Trade and Source-2-Pay processes as an example to build your business case.

Accelerate Competitive Advantage with B2B Managed Services
Speaker: Mark Morley

(Read abstract)

Accelerate Competitive Advantage with B2B Managed Services

Your business is faced with multiple demands and challenges. Whether internal initiatives, such as ERP consolidation; go-to-market strategies, such as M&A activity or channel expansion; or external forces and mandates, such as electronic invoice compliance—your resources are stretched thin. Attend this session to learn how OpenText B2B Managed Services can help your organisation turn these challenges into opportunity and competitive advantage.

Unleash Business Value by Retiring Legacy Applications with OpenText InfoArchive
Speaker: Thorsten Fischer

(Read abstract)

Unleash Business Value by Retiring Legacy Applications with OpenText InfoArchive

This session explains how using InfoArchive for application decommissioning reduces your IT costs and frees up budget for the rest of your digital transformation journey. You'll learn how InfoArchive integrates with your existing OpenText infrastructure for efficient, cost-effective content extraction, transformation, and ingestion. Plus, you'll see how InfoArchive helps you utilize that content to generate value within existing processes.

How to Optimize Sales, Marketing, and Service with OpenText Solutions for Salesforce®
Speakers: Robin Carder & Sebastiaan de Bruijn

(Read abstract)

How to Optimize Sales, Marketing, and Service with OpenText Solutions for Salesforce®

Discover the possibilities as we outline the benefits of integrating OpenText ECM solutions with the industry-leading CRM platform. Includes insight into how OpenText Extended ECM for Salesforce eliminates siloes, connects content, and improves decision-making. Plus, you'll see how OpenText Exstream for Salesforce enhances the customer digital journey by producing personalized correspondence that includes quotes, contracts, and follow-up communication. Join us and see how to:

Integrate Salesforce with your ERP and ECM platforms
Automate document generation
Enhance interactions and accuracy across the sales experience
Increase personalization of customer communication
Increase the efficiency in your service operations
Get a sneak peek at new innovations planned for the next 12-18 months

3:55pm - 4:40pm
OpenText Integrations with Microsoft® Office 365®: Maximize Your Investment and Productivity
Speaker: Roel Gillesen

(Read abstract)

OpenText Integrations with Microsoft® Office 365®: Maximize Your Investment and Productivity

Get the big picture view on how OpenText integrates with Microsoft Office 365 to maximize your productivity, streamline your business processes and protect your investment in Microsoft Office platform.

See how OpenText Extended ECM for Microsoft Office 365 adds more value, eliminates data silos and easily connects your users to the content they need to get their job done quickly.
Learn about the latest innovations and see real-world examples of users connecting to the data they need in Office 365, Dynamics 365, SAP and Salesforce.
Learn how your users can be more efficient with an exciting leap in document collaboration. Check out OpenText's new ability to easily web edit and co-authoring documents in Content Server.
Discover how to bridge your content between Documentum and SharePoint and offer robust content governance and process management for SharePoint users. Get a sneak peek at the new innovations planned for the next 12-18 months.

OpenText Innovations for SAP®: Overview and Roadmap
Speakers: Hans-Gerd Schaal & Marcel Hoffmann

(Read abstract)

OpenText Innovations for SAP®: Overview and Roadmap

This session reviews the entire OpenText SAP portfolio and provides first-hand insight into the latest innovations and future roadmap. See how OpenText solutions run in SAP Fiori® and integrate with cloud solutions such as S/4HANA® Cloud, SuccessFactors®, and Hybris®. Plus, you'll get a preview of cloud innovations OpenText is working on for key products such as Extended ECM for SAP and Vendor Invoice Management.

Intelligent digital asset analysis and syndication advances DAM into the cloud
Speaker: Guy Hellier

(Read abstract)

Intelligent digital asset analysis and syndication advances DAM into the cloud

Join us for this session where we will enlighten you about new functionality, architectural improvements and improved integrations recently released in OpenText DAM Solutions. The future of targeted media distribution is upon us; learn how automated syndication with the OpenText Media Management Digital Hub can empower business users to easily create, configure, and operationalize multiple branded microsites exposing assets from OpenText Media Management with folder and metadata filtering and user permissions for automated syndication.

Smart customer engagement solutions for complex processes sponsored by TCF
Speakers: Dennis Mark, MN & Arno Jellema
(Dutch only)

(Read abstract)

Smart customer engagement solutions for complex processes sponsored by TCF

Every company has customer facing processes that are ran in a suboptimal way, usually with a combination of Word, Excel, Outlook …and a lot of people. These processes are often cumbersome, inefficient and follow an uncontrolled model, costing a lot of money and potentially exposing the organization to security risks. They are often not the first processes to optimize but can have a significant impact on customer satisfaction and the overall quality of service. We like to take you to through on of those highly recognizable processes and explain how the solution that was created using OpenText Exstream and The Document Wizard helped resolve this for MN.

Transitioning to All-IP in 2018: A roadmap to success
Speakers: Patrick Niehot & Amy Perry

(Read abstract)

Transitioning to All-IP in 2018: A roadmap to success

The end of the traditional telephony era is here with the all-IP by 2018 initiative. Closing the digital divide to all IP presents great opportunities for organizations but does not come without potential risks for secure methods of exchange, including fax. Fax transmissions on an IP network are often plagued with packet and data loss and high failure rates, which impact the flow of information and the speed at which you do business. Learn the steps to a successful transformation to all-IP by 2018, including a strategy to eliminate its impact to information exchange by moving fax and secure messaging to the cloud.

Reduce your TCO by moving your application to the OpenText Cloud
Speakers: Lynn Elwood & Serge van Lith

(Read abstract)

Reduce your TCO by moving your application to the OpenText Cloud

Moving to the cloud can save money and reduce risk. Join this session to learn how organizations accelerate their business by moving to the OpenText Cloud and managed services.

EnCase - Detect and secure your data
Speaker: Anthony DiBello

(Read abstract)

EnCase - Detect and secure your data

Don't let your company become another headline. With the GDPR looming and breaches prevalent, data privacy & InfoSec are top priorities for every business. Companies around the world have deployed EnCase solutions for 360 degree visibility across all networks and endpoints—to monitor threats, mitigate breaches, and manage risk. In the digital transformation we are all responsible for security; join this session to learn what you should know about security and ways that you can reduce your organization's surface area of digital risk.

4:45pm - 5:25pm
From Document to Digital — Use Cases for OpenText Capture Solutions
Speaker: Gareth Hutchins

(Read abstract)

From Document to Digital — Use Cases for OpenText Capture Solutions

During this session, you'll learn how OpenText capture applications, APIs and AI techniques are helping organisations with process automation.

How OpenText Energy, Engineering & Utitlities innovations help you control risk and accelerate time to revenue
Speaker: Rob Groeneveld

(Read abstract)

How OpenText Energy, Engineering & Utitlities innovations help you control risk and accelerate time to revenue

Engineering, energy and utilities companies executing greenfield and brownfield projects need to control change and exchange of deliverables, and integrate sources of engineering and asset information. Learn in this track how the latest releases of OpenText Energy, Engineering & Utilities solutions enable you to do this and as a result accelerate time to revenue, control risk and meet contractual obligations. See new innovations like simplified work processes and Smart UI dashboards for engineering personas, the new GIS integration, and enhanced capabilities for handover both within the project and to operations.

Business Value Consulting: how OpenText can help you define your EIM Strategy and Roadmap
Speakers: Richard Verbeek & Mario Montesinos

(Read abstract)

Business Value Consulting: how OpenText can help you define your EIM Strategy and Roadmap

Cloud IT is becoming a commodity which means decision power in many companies and organizations is shifting to the Line of Business. Through interactive workshops OpenText Business Value Consulting can help you to define your EIM strategy and help you increase business process efficiency. In this presentation we will share some examples of how we have worked together with customer teams in creating a positive business case to support process improvements.

Tallying the tangible benefits of Managed Services
Speakers: Lynn Elwood & Johannes Rehmet

(Read abstract)

Tallying the tangible benefits of Managed Services

Customers in all industries, with different EIM applications and deployments on-premises, in the cloud or hybrid achieve concrete benefits from leveraging Managed Services. Join this session to learn about the benefits organizations like yours have achieved by utilizing OpenText Managed Services (on-premises, hybrid and in the OpenText Cloud) and the services they utilize.

Axcelerate - Collect and discover your data
Speakers: Simon Price & Adam Higgs

(Read abstract)

Axcelerate - Collect and discover your data

What's in your data? Do you have a strategy in place for analyzing your unstructured content for an internal investigation, compliance audit, or time-sensitive litigation? OpenText Axcelerate is trusted by the world's largest law firms, regulators, and enterprises for their most sensitive matters. Join this session to learn how Axcelerate's advanced analytics and machine learning can help you surface key facts and documents faster than your adversaries when it matters most.

5:25pm-6:30pm
Closing reception & prize draw
*The agenda is subject to change.
Partner sponsorships
The OpenText Innovation Tour provides the opportunity for partners to connect with customers and key OpenText personnel through executive keynotes, informative breakout and networking sessions. This year's tour branches across four continents, covering nine countries, all providing unlimited potential and the ability to learn about the future of Information Technology.
Take your Innovation Tour experience further by becoming a sponsor! Whether you are interested in demonstrating your products and solutions to an engaged audience, networking with new and existing customers or looking to align your brand with OpenText, there is an opportunity waiting for you. Interested in sponsoring multiple tour stops? Contact partnermarketing@opentext.com to receive your customised discounted package!
NOTE: Non-sponsoring partners of OpenText wishing to attend will be required to purchase an event pass to attend Europe Innovation Tour events (500 euros per person). An OpenText representative will be in contact once you have completed your registration to complete the event pass process.
Diamond sponsors

Recognized by OpenText as the "Global System Integrator of the Year" since 2010, Deloitte offers innovative information solutions that embrace a new digital era. Whether the goal is to create a high-quality user experience or to understand the possibilities created by cloud, mobile or textual analytics, Deloitte brings a rich combination of knowledge and skills to help companies realize more value from their information systems. Deloitte offers a broad array of industry-specific or process-centric solutions enabled by OpenText technologies that are designed to help companies transform their businesses by starting with a foundation of leading practices. For more information on how Deloitte can help you gain more insight from your digital content and data, visit www.deloitte.com/us/opentext to know more about our global OpenText practice, or reach out to our local EMEA Centre of Excellence via www.deloitte.com/emea/opentext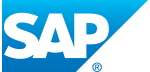 As market leader in enterprise application software, SAP (NYSE: SAP) helps companies of all sizes and industries run better. From back office to boardroom, warehouse to storefront, desktop to mobile device – SAP empowers people and organizations to work together more efficiently and use business insight more effectively to stay ahead of the competition. SAP applications and services enable more than 378,000 business and public sector customers to operate profitably, adapt continuously, and grow sustainably.
Emerald sponsors

delaware is a fast-growing, global company that delivers advanced solutions and services to organizations striving for a sustainable, competitive advantage. We guide our customers through their business transformation, applying the ecosystems of our main business partners, SAP and Microsoft. We continue to service our customers afterward, assuring continuity and continuous improvement. In all perspectives, we apply our own sustainable business model that aims for the long-term. Our future leaders are already among us. They are driving our clients' success, shaping them to stand out today and preparing them for tomorrow.
delaware employs 1800+ professionals of which 200+ are active on Information Management across 27 regional offices in Europe, the Middle East, Asia and the Americas. Delivering together.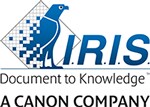 IRIS Professional Solutions Netherlands, part of the IRIS Group, is one of Europe's largest specialists in Enterprise Information Management. Our expertise encompasses strategic advice on information management, document digitization, content management and the information lifecycle. We help organizations raise the productivity of their people and processes by improving data circulation. We provide solutions in Smart Capture, Case Management, Content Management and Artificial Intelligence. Since 2013, IRIS has been part of Canon Europe, contributing to Canon's vision of further growth in Enterprise Information Management and related business consultancy.
In short our mission is to help you go digital! Come visit us at www.irisprosolutions.com.

Nokavision, a Canon company, is a customer focused OpenText solution provider. Ranging from software delivery to professional services, support to cloud and managed services. Nokavision enables its customers to work customer focused through digitalized processes, effective messaging and improved customer experience. Key areas of expertise are Customer Journey and Digital Transformation and product specific OpenText StreamServe, SAP Document Presentment, Exstream and Digital Asset Management.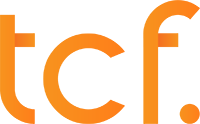 TCF is an innovative company that specializes in customer experience management. It's important to communicate at the right time, in the right context, using the right format and the right channel. We support companies achieving maximum result in their customer journey touchpoints and strengthening the relationship with their customer.
By offering a communication platform that has no restrictions on creativity, formats and channels, from print to e-mail, portal and social media our customers are assured of a future proof digital first solution that doesn't forget the past. In short: we provide knowledge and tools for companies to get ahead in our digital-first world and anyone serious about their customer relationship.
For more information: www.tcfirm.nl
Sapphire sponsors

AMPLEXOR is a leading digital solution provider offering global compliance, digital experience and content solutions. We help our customers achieve process efficiency, increase revenue generation, reduce time-to-market and ensure quality and compliance. AMPLEXOR is a worldwide company with 39 offices in 21 countries active in the fields of aerospace, defense and transport, energy and environment, finance, life sciences, manufacturing and the public sector. Our turnkey solutions support core industry processes, and include software technology, consulting, system integration, and language and content management services. AMPLEXOR has been a well-known OpenText Documentum partner for almost 20 years helping customers across the world with our Documentum services and our certified product myInsight for Documentum. Our teams of experienced business consultants and technical experts, combined with a training center and international Documentum support services, help customers from A – Z to optimize and integrate their content management processes.

In a world of connected people and connected things, organizations need a better view of what's happening on the outside and a faster view of what's happening on the inside. Data must be the foundation of every decision, but more data simply creates more questions. With over 11,000 professionals across 40 countries, Capgemini's Insights & Data global practice can help you find the answers to your Enterprise Information challenges, by combining technology excellence, data science and business expertise. Together we leverage the new data landscape to create deep insights where it matters most - at the point of action. To find out more visit www.nl.capgemini.com/insights-data

We are Experis Ciber: founded in 1996 and part of Experis IT, the IT brand of ManpowerGroup Netherlands. With more than 350 dedicated consultants, we realize successful digital transformations. With IT consulting, implementation and managed services, we make the right IT choices based on the company challenges. We provide solutions with value for both business and IT.
Digital transformation makes it necessary to think outside-in. Business first, technology follows. We adopt new technologies that help solve your business problem. Proper deployment of these technologies by making them truly your own, leads to a change that should be embraced. This requires adaptability of organizations and employees, and a partner that accompanies you in this process.
Experis Ciber is unique because of the partnership with both OpenText and Documentum. Within this domain of ECM, Experis Ciber has a strong focus on compliance, processes and user adoption. Experis Ciber also has excellent partnerships with Axway, Mendix, Microsoft, Oracle, Red Hat, and SAP.

DOLSR by Informed Group:
A flexible and complete Life Sciences cloud solution for all your Enterprise Information Management needs. DOLSR is the flexible mid-market solution for Life Sciences running on a GxP compliant virtual private cloud following the industry's best practice (DIA+GAMP5). DOLSR is suited for CRO's, CMO's or full-blown Pharma companies and can be up and running within 5 days.
While documents remain controlled by Documentum, our SPA4LS add-in connects with Office365 in a safe and secure environment. Our eQMS Express add-in makes managing quality events integrated with the EDMS possible.
Flexible: DOLSR is fully flexible in the number of users or modules that you need. At any time it's possible to add and remove users or functionality.
Scalable: It doesn't matter if your company has 50 or 50.000 employees. The environment will scale together with your company
Compliant: DOLSR makes sure all your content management needs are met in a compliant way.

KineMatik, an OpenText Technology Partner since 1999, is a leading developer of OpenText Content Suite/xECM applications. KineMatik develops Content Suite business applications for customers worldwide across all sectors including:
Project Management - Advanced project management & resourcing tools, including project management applications such as Risks, Issues, Learnings and Project Ideation
Quality Management System applications, such as Audits, Complaints, Change Control, Corrective Actions, Equipment Register, SOP Training and more. Out of the box configuration of workflows, forms and reports
Publisher - Publishing of complex documents such as Data Books, Project Books and MRBs from Content Suite/xECM data. Automates manual processes and ensures faster reviews
An Electronic Laboratory Notebook (ELN) built on Content Suite for R&D departments and laboratories to capture and find research data faster
Kinematik helps organizations optimize content across all departments.
www.kinematik.com

One Fox helps customers better utilize their Suite 16, Process Suite and ECM (Content Server, eDOCS) platforms. By tailoring these solutions to your organization (needs, processes, rules & regulations) and ensuring a smooth implementation (training, support and care). So you can better support (un)structured business processes, offer more collaboration opportunities and allow standardized access and archiving of important business content.

Unisys is a global information technology company that specializes in providing industry-focused solutions integrated with leading-edge security solutions to clients in the government, financial services and commercial markets. Unisys offerings include security solutions, advanced data analytics, cloud and infrastructure services, application services as well as application and server software implementations.
With has experience in delivering Enterprise Information Management solutions for over 15 years. Technologies include Document management, records management, Business Process Management, input and output management based on the OpenText products which were extended with unique 3rd party components. Additionally Unisys delivers our own products to provide a complete solution for your digital transformation. Like eDEPOT solutions, DMS apps and an EIM business rules engine.
By combining these solutions with data analytics for dash boarding and mobility solutions, we can provide anywhere any time access to your information. Additionally, by integrating with our proven security solutions we can maintain your information securely in the modern cyber world . With a track record of proven digital solutions, Unisys can provide you with a complete and secure EIM solution compliant to European laws and regulations such as GDPR.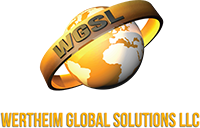 Wertheim Global Solutions is a leading Technology Partner with OpenText that provides add-on enhancements for the OpenText Content Suites, including Content Server and eDOCS. Our latest offerings include security solutions that address in-house hacking of your systems by internal users or phishing attacks, to reduce or eliminate the possibility of sensitive materials falling into the wrong hands. www.wertheimglobal.com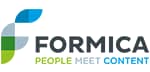 Formica is a Belgian IT expert that delivers state-of-the-art solutions for the digital workplace. Our experienced team of consultants guides you through a successful digital transformation by architecting and building the digital workplace. A workplace that supports employees to contribute to the growth of a company. We don't offer standard solutions, but create the right environment for and with our customers. We believe that OpenText, as a EIM solutions provider, can deliver great value to the digital workplace. Close contact with the vendor and active engagement in the technical communities enable us to stay up to date with the latest developments.
Other Sponsor

Location and venue
Amsterdam Conference Centre Beurs van Berlage
Damrak 243, 1012 ZJ Amsterdam
April 18, 2018
08:00 - 17:30
Canapés and Drinks from 17:30 onwards
NOTE: The venue is at walking distance from the Amsterdam Central railway station; we strongly advise for everyone to please use public transport to get to the venue. Please plan your trip via NS here. Or plan your complete itinerary via 9292 here. English option is available for both planner sites.
Register now
9

Global cities

5000+

Expected attendees

225+

Breakout sessions

50+ Customers speakers

About OpenText
OpenText, The Information Company™, enables organisations to gain insight through market leading information management solutions, on-premises or in the cloud. For more information about OpenText (NASDAQ: OTEX, TSX: OTEX), visit opentext.com