How BPM Can Impact Your Digital Transformation
Organizations today are turning to process automation to compete. But, industry leaders are taking it further, to what we call a "digital transformation." Studies show that organizations with digital maturity in customer and employee service initiatives outperform the market by 43 percent, while the rest under-perform by 34 percent. Where do you want your organization to be?
Join OpenText BPM expert Brian Wick for our whiteboard webinar as he walks you through how to lead your digital transformation without falling victim to digital fragmentation that can keep you from achieving a competitive advantage.
View the replay today and learn how OpenText BPM is leading the digital transformation to help customers:
More easily model process automation
Speed the ability to build and deploy process automation initiatives
Provide increased insight and visibility into their processes
Brian Wick, Senior Director of BPM Product Marketing, OpenText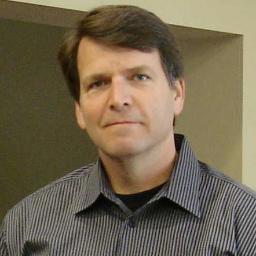 Brian has over 15 years' experience in the development of marketing and product strategy for enterprise-scale document management and BPM technologies. His experience includes heading the solutions strategy and marketing at Documentum, leading the product marketing for Adobe's BPM platform, and heading the marketing and product management for HP's Information Management Business Unit. He also served as VP of Marketing for several knowledge management and document management start-ups, and holds a BS degree in Marketing from California State University, and a MBA degree from Pepperdine University.