Rich Media Content Is the Soul of Customer Experience
OpenText has been named a leader in Digital Asset Management (DAM) for Customer Experience by Forrester Research, Inc. OpenText Media Management (OTMM) is named a leader and newly acquired OpenText MediaBin was cited as a strong performer.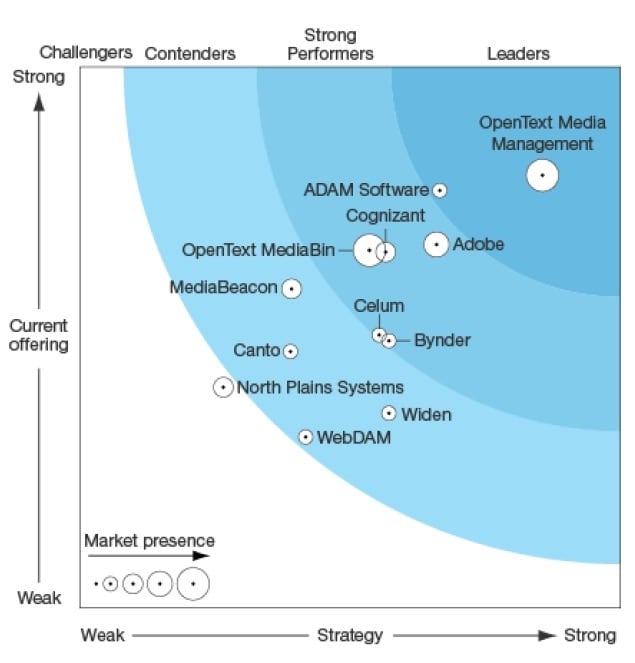 It's become increasingly important for organizations to use rich media to ensure their content engages customers in unique ways, enabling better customer connections and reinforced brand identity at every touchpoint. "While content is the lifeblood of customer experiences, rich media adds the soul to these experiences," according to the Forrester report.
DAM has become critical for enabling the creation, management, and retention of that enriched content. The report adds, "As older technology becomes outdated and less effective, improved capabilities in workflow, marketing support, analytics, and cloud will dictate which providers will lead the pack."
OpenText believes that its enterprise DAM platform addresses all of this, while also offering risk mitigation and protection, enhanced collaboration, and increased productivity.
Read The Forrester Wave™: Digital Asset Management For Customer Experience, Q3 2016 to learn more about the latest DAM trends, key benefits, and reasons why OpenText is named a leader.