Join us at the world's most important gathering of supply chain leaders and their teams
Supply chains like yours need to embrace the transformative power of agility and responsiveness to quickly anticipate and respond to unexpected events and turn disruption to advantage. Discuss your business challenges with our expert advisors to learn how OpenText™ can help digitize and automate your B2B transactions while increasing supply chain agility and responsiveness.
Visit OpenText booth #701
Book a meeting in advance for some one-on-one time with our advisors to discuss your supply chain challenges. Talk to us to learn more on how to WIN A GO PRO.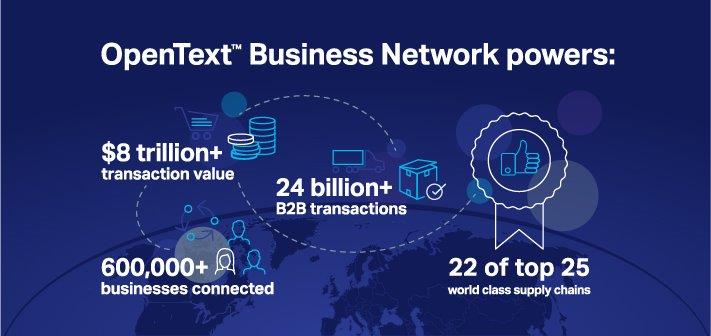 OpenText provides solutions for delivering business value in supply chains where success is often driven by the effective deployment of e-commerce transactions. Let's talk more this May!
Learn how B2B integration increases supply chain resilience
Preparing for and managing disruption is a constant challenge across today's global supply chains. Supply chain disruptions over the past five years have brought an element of volatility to many companies. Regulatory bodies have been looking more closely at how companies recover from disasters and what plans they have put in place to try and minimize future supply chain disruptions. Our customers have chosen three key areas to assist their supply chain resilience: improving flexibility of their B2B integration capabilities, improving supply chain visibility and improving collaboration with trading partners.