Deliver a robust solution for complex Digital Asset Management
In today's transformative digital landscape, managing digital media is imperative. Every company is facing the challenges of an expanding volume of digital assets to manage and distribute in a timely routine. Analyst firm Forrester Research, Inc has named OpenText™ a leader in The Forrester Wave™: Digital Asset Management (DAM) for Customer Experience, Q2 2018.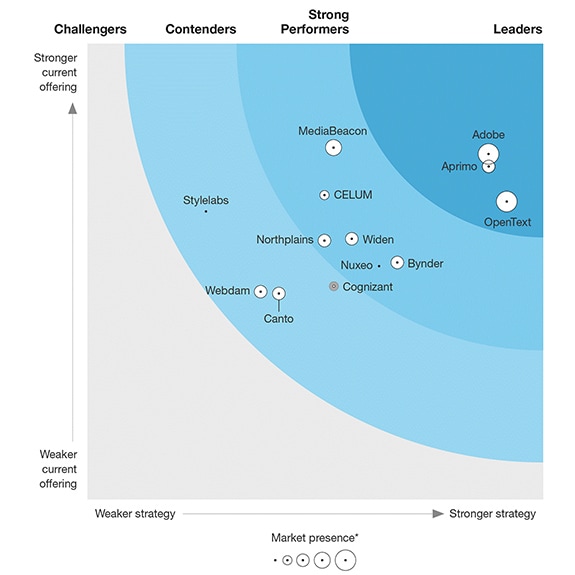 Forrester evaluated the strengths and weaknesses of top DAM vendors and developed a comprehensive set of evaluation criteria. Read the report to find out:
How to differentiate and compete in an increasingly media-centric world.
The importance of having an integrated digital asset management approach and the need to deliver rich, personalized, multi-media experiences to customers and employees.
Why OpenText made the list of vendors that "lead the pack".
Creative teams need to gain greater control of valuable brand assets and deliver visually engaging experiences across multiple channels, applications and devices. OpenText™ Media Management can help organizations to create, curate, manage and provision digital media for the entire enterprise.