Is your access to UNIX, Linux and Windows holding up?
Successful collaboration of teams depends on the ability to access mission critical UNIX, Linux and Windows solutions providing high performance around the globe for graphically demanding software. Learn how in the eBook.
Do your global project teams consist of:
Employees at several office locations
Employees travelling
Employees at customer sites
External project members
If members of teams in your organization are often dispersed the quality of the remote access you provide affects their productivity. Statistics show that your team may lose up to 20% in productivity because of an unresponsive application.
But productivity is only one of the concerns. New challenges are coming your way all the time. How can you reduce costs, increase data security and increase collaboration with a high-speed solution - all at once?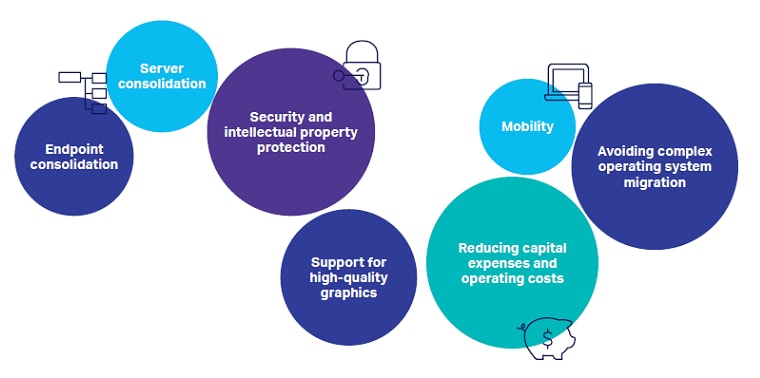 Read the ebook to learn the rising challenges with remote access and how the right solution can address them. OpenText™ Exceed™ TurboX (ETX) provides the remote access to graphically demanding software on UNIX, Linux and Windows that your team needs - from anywhere using any device.