March 12-14, 2019
Austria Center Vienna
Introducing Enterprise World Vienna!
You spoke, we listened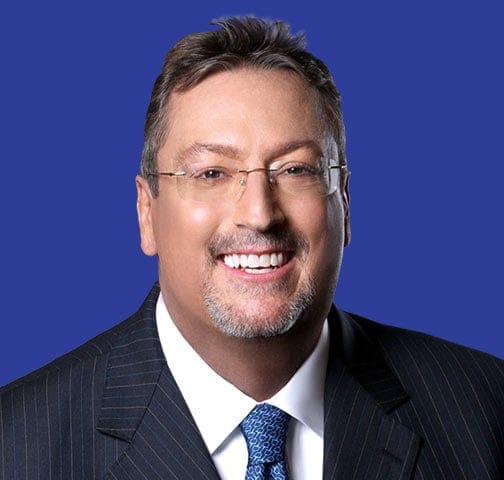 At last year's Innovation Tour, you told us you wanted more in-depth sessions on our leading EIM solutions, as well as comprehensive product training and networking opportunities. We listened and that's why we're bringing Enterprise World, the world's largest information management conference, to you. Our first stop is Vienna, Austria.
The focus of Enterprise World Vienna 2019 will be on our expanded EIM platform, OpenText Release 16 Enhancement Pack (EP) 5, with flexible options to deploy through our enterprise cloud strategy.
Read more
2 days, 1 incredible event
This 2-day, jam-packed event features OpenText and partner exhibits in the Enterprise Expo, networking hubs, technical demos, an innovation lab, as well as access to product experts and hands-on training. More than 40 breakouts will provide expert advice, roadmaps and customer success stories.
Enterprise World gives you a singular opportunity to gain inspiration from thought leaders, share best practices with industry experts, cultivate your business networks and learn more about OpenText's pioneering strategies and solutions for enterprise content and digital transformation. You won't want to miss it.
It's an amazing time to be The Information Company. We are defining the future of business with our proven EIM solutions and comprehensive cloud strategy. I hope you will join us at our first-ever Enterprise World Vienna.
Mark J. Barrenechea
OpenText CEO
Experience Enterprise World
We are excited to bring the Enterprise World experience to Europe! With in-depth sessions, keynotes, networking opportunities, an industry focus and training opportunities, Enterprise World Vienna 2019 is the leading Enterprise Information Management conference.
Join us March 12-14 at no cost* to learn how to transform your organization into an Intelligent and Connected Enterprise.
* This special, inaugural offer applies to customer conference pass registrations only. Additional fees apply for Partner registrations and training courses.
Enterprise World will feature
40+ breakout sessions
Attend sessions ranging from technical deep dives to roadmap and product updates to customer success stories.

Enterprise Expo
See the latest innovations from OpenText and its partners.

Industry forums
Join focused discussions on Energy, Financial Services, Public Sector, Manufacturing and Automotive industry topics.

Training options
A full day of optional training** to learn the ins and outs of all your OpenText solutions.

Keynote sessions
Hear from OpenText Vice Chair, CEO and CTO Mark J. Barrenechea, OpenText EVP, Engineering and Cloud Muhi Majzoub and other industry experts.

Innovation Lab
Visit the test track for OpenText solutions to influence future product development, evaluate innovative new designs and collaborate with OpenText user experience designers and researchers.

Hands-On Lab
Check out the latest product enhancements or walk through a scenario-based demo. Choose a session, open the workbook and the rest is up to you.
Why attend
Be prepared

Hear insightful talks from industry leaders on the latest trends and preview the OpenText strategy and product roadmaps.

Network with peers

Connect with OpenText customers, partners and experts.

Maximize investments

Maximize the value of your OpenText products and discover additional products to solve even more business problems.

See products in action

Visit the Enterprise Expo to see live product demos and ask the experts the questions that matter most.

Learn from other customers

Hear first-hand from other companies how they have used OpenText products to enable their digital transformation journey.

Get in-depth training

Learn tips and tricks directly from the experts and take deep dives into your applications.
Let us help make your case
We've put together a letter to help show the powers that be the business impact of Enterprise World Vienna 2019.
Agenda
Enterprise World Vienna is designed to help our customers harness the power of information through extreme automation and insight to become an Intelligent and Connected Enterprise.
The conference will kick off on March 12 with technical training courses** and a welcome reception and continue from March 13-14 with keynotes, breakout sessions, expo networking and much more.

Agenda subject to change.
Welcome Reception
Please join us for a Welcome Reception on Tuesday, March 12 at Hofburg Palace featuring a performance by the Vienna Boy's Choir.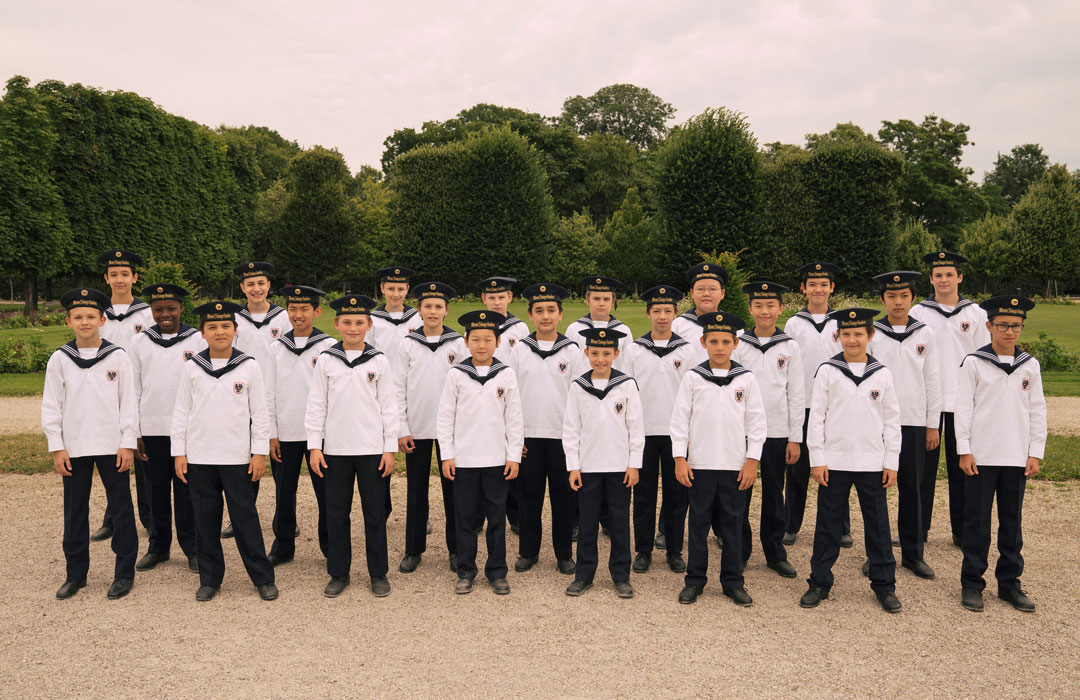 Training
Maximize the value of OpenText solutions with engaging, informative and interactive training courses and workshops taught by OpenText trainers and product experts. These one-day sessions feature tips, tricks and deep dives into the solutions. Some sessions include a voucher that can be used towards future product certification exams (650€ value!).
Sessions will take place on March 12 and cost 700€ or 1600 Elite points per student.
Add training during registration or any time after by logging back into your account.
Courses include:
User Adoption Strategy Workshop
Content Server Smart UI SDK Workshop (accelerated)
What's New in OpenText™ Content Server 16.2 (accelerated, certification voucher included)
What's New in Vendor Invoice Management (certification voucher included)
Introduction to low-code development for AppWorks Platform 16.5 (certification voucher included)
If you have already registered and wish to add training, click here to modify your registration.
Partner Day
Enterprise World Vienna 2019 features a day dedicated to partners. Learn more and register to join us for our Partner Day here.
Keynote speakers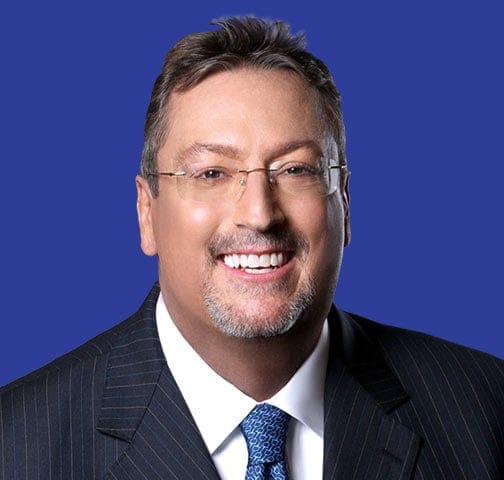 Mark J. Barrenechea

Vice Chair, CEO & CTO, OpenText
Mark J. Barrenechea joined OpenText as President and Chief Executive Officer in January 2012, and also serves as a member of the Board. In January 2016, Mark took on the role of Chief Technology Officer. In September 2017, Mark was appointed Vice Chair, in addition to remaining the Chief Executive Officer and Chief Technology Officer.
As CEO of Canada's largest software company, Mark oversees the strategic direction of the organization and upholds the company's position at the forefront of the industry. Under his direction, the Company has grown both organically and through strategic acquisitions, into a $2.3 billion technology company.
Mark's unwavering commitment to innovation and results, combined with a dedication to customers' needs, led him to successfully realign the company's products, transforming OpenText into an Enterprise Information Management leader.
A prominent thought leader, Mark's extensive experience in information technology affords him a unique insight into the technological changes ushering in the fourth industrial revolution. In his latest book, The Golden Age of Innovation, he identifies the opportunity this unprecedented change holds for today's businesses and how to successfully maneuver the ever-changing digital world.
Mark has been the recipient of many accolades over the years. In 2011, the San Francisco Business Times named him the 2011 Best Large Company CEO. Most recently, he was named the 2015 Results-Oriented CEO of the year by the CEO World Awards. The prestigious award recognizes Mark's leadership and innovation in attaining results for the company and its customers.
In addition, Mark has authored several books including The Golden Age of Innovation, On Digital, Digital: Disrupt or Die, eGovernment or Out of Government, Enterprise Information Management: The Next Generation of Enterprise Software, Software Rules and e-Business or out of Business.
Mark holds a Bachelor of Science degree in Computer Science from Saint Michael's College. He currently serves as a member of the Board and Audit Committee of Dick's Sporting Goods and also serves as a board member of Hamilton Insurance Group.
For more industry thoughts from Mark, you can subscribe to his blog, follow him on Twitter or connect on LinkedIn.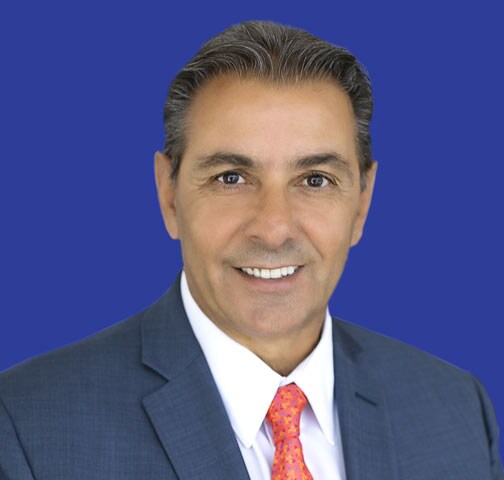 Muhi Majzoub

Executive Vice President, Engineering and Cloud Services, OpenText
Muhi S. Majzoub was named Executive Vice President, Engineering and IT in January 2016. Muhi joined OpenText as Senior Vice President of Engineering in June 2012. He is responsible for Corporate and Commercial IT, including Cloud Services, as well as defining the vision and strategy for OpenText products, leading the development organization and transitioning OpenText to the cloud.
Prior to OpenText, Muhi was Chief of Products for NorthgateArinso, where he was responsible for defining the company's product vision, strategy and the development life cycle. He focused on consolidating the late software portfolio and developing new product capabilities for both cloud and on-premise solutions.
Muhi has also held the position of Senior Vice President of Product Development for CA, Inc., where he was responsible for the development of the common technology platform and components and integration strategy.
Prior to CA, Muhi was Vice President of Product Development at Oracle Corporation. During his tenure at Oracle, he was responsible for the delivery of the Sales Automation Suite, including Sales Online TeleSales, Sales Compensation, Sales Intelligence and many other Internet technology projects, such as Oracle Store, Oracle.com and the MetaLink TAR system.
Muhi attended San Francisco State University.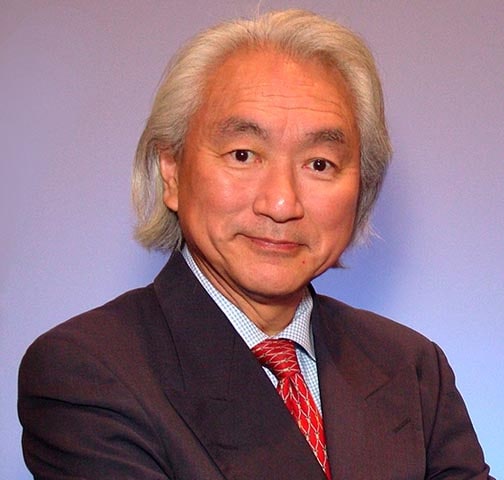 Dr. Michio Kaku

Theoretical Physicist, Professor and Author
Dr. Michio Kaku is one of the most widely recognized figures in science in the world today. He is an internationally recognized authority in two areas. The first is Einstein's unified field theory, which Dr. Kaku is attempting to complete. The other is to predict trends affecting business, medicine, finance, and our way of life, based on the latest research in science. He has written four NY Times Best Sellers. His latest is the Future of Humanity, which projects the future of the space program decades to centuries into the future. His previous best seller, The Future of the Mind, hit #1 on the NY Times, Amazon, and Barnes and Noble Best Sellers List, making it the #1 hardcover, non-fiction book in the country. He appears regular on national and international TV, and hosts numerous science TV and radio programs.
His Facebook site has over 3 million fans, and over 650,000 people regularly receive his tweets.
Dr. Kaku holds the Henry Semat Chair in Theoretical Physics at the City Univ. of New York. He graduated from Harvard University in 1968 (summa cum laude and 1st in his physics class). He received his Ph.D. in physics from the Univ. of Calif. at Berkeley in 1972, and been a professor at CUNY for almost 30 years. He has taught at Harvard and Princeton as well. His goal is the complete Einstein's dream of a "theory of everything," to derive an equation, perhaps no more than one inch long, which will summarize all the physical laws of the universe. He is the co-founder of string theory, a major branch of string theory, which is the leading candidate today for the theory of everything. His Ph.D. level textbooks are required reading at many of the world's leading physics laboratories.
He is the author of several international best-sellers. Besides The Future of Humanity and The Future of the Mind, his other New York Times best-sellers include. Physics of the Future, and Physics of the Impossible. Other books include Hyperspace and Visions: How Science Will Revolutionize the 21st Century. For Physics of the Future, he interviewed 300 of the world's top scientists, many of them Nobel Laureates and directors of the largest scientific laboratories, about their vision for the next 20 to 100 years in computers, robotics, biotechnology, space travel, etc. These are the scientists who are inventing the future in their laboratories. The Physics of the Future gives the most authoritative and most authentic understanding of the world of the future. Physics of the Future was also chosen by Amazon as one of the Top 100 Books of 2011.
His book, Parallel Worlds, about the latest in cosmology, which was a finalist for the prestigious Samuel Johnson Prize for Non-Fiction in the UK, and also a finalist for the Aventist science book award.
His other NY Times best seller, Physics of the Impossible, earned glowing reviews from the LA Times, New Scientist Magazine, Guardian Newspaper (UK) and many, many more. It was also the number 1 science book in the United States.
His best seller The Future of the Mind details the stunning breakthroughs being made in neuroscience, which are finally beginning to unravel the mysteries of the most complex object in the known universe, the human brain. Recent scientific advances in brain-machine interface have made possible a form of telepathy, telekinesis, recording and uploading memories, and even photographing thoughts.
Dr. Kaku also does considerable public speaking on international radio and TV. He has appeared on the Larry King Show, Nightline, 60 Minutes, Good Morning America, CNN, CNN-Financial, ABC-TV News, Fox News, BBC-TV, BBC-Radio, PBS's Nova and Innovation, Tech-TV.
He has also appeared on the David Letterman Show, the Colbert Report, the Conan O'Brian show, HBO's Bill Maher Show, and has appeared on numerous science specials, including PBS's Steven Hawking's Universe, Science Odyssey, and Einstein Revealed, the BBC's Future Fantastic, Parallel Universes, Copenhagen, Channel 4's The Big G: the story of gravity, the Discovery Channel, the Learning Channel's Exodus Earth, A and E, the History Channel's Universe series and biography of Einstein, and many science documentaries.
He was featured in the full-length, 90 minute feature film, Me and Isaac Newton, which was nominated for an Emmy in 2001. He was profiled in Tech-TV's Big Thinkers series and is a regular commentator on that cable network. He has spoken on over 500 radio stations around the country.
He has also appeared in a number of major science specials. In 2006, he hosted a four part, four part series for BBC-TV and BBC World on the nature of time, called Time. In winter of 2007, he hosted a 3 part, 3 hour Discovery–TV series about the next 50 years, called 2057. He has also hosted a new 3 part, 3 hour documentary, for BBC-TV about the future of science, called Visions of the Future. It aired in the UK in the fall of 2007, and received glowing reviews from the London newspapers, including the Times, Daily Telegraph, and Guardian. It also received some of the highest ratings for BBC4.
In Jan. 2009, he signed a contract with the Science Channel to host a 12 part science series based on his best-seller, Physics of the Impossible. The series aired in Dec. 1, 2009. In the agreement, the Science Channel also asked Dr. Kaku to be the public face of the Science Channel. He also appears regularly of Fox News.
His book, Physics of the Future, became the basis of a 6 hour TV special on the Science Channel called Futurescape.
He also hosts his own national weekly radio program which airs in 70 cities in the US and also the KU national satellite band and internet, called Science Fantastic. It is the largest nationally syndicated science radio show on commercial radio in the United States, and perhaps the world.
He has also written for Time Magazine, the Wall Street Journal, Discover Magazine, New Scientist Magazine, Astronomy Magazine, Wired Magazine, and been quoted in Scientific American, the N.Y. Times, the Washington Post, the London Daily Telegraph, the London Times, the Philadelphia Inquirer, Wired Magazine, and Fast Magazine. He has written cover articles for New Scientist magazine, Astronomy magazine, and the Sunday London Times.
He has written several op-ed pieces for the Wall Street Journal, as well as the Boston Globe.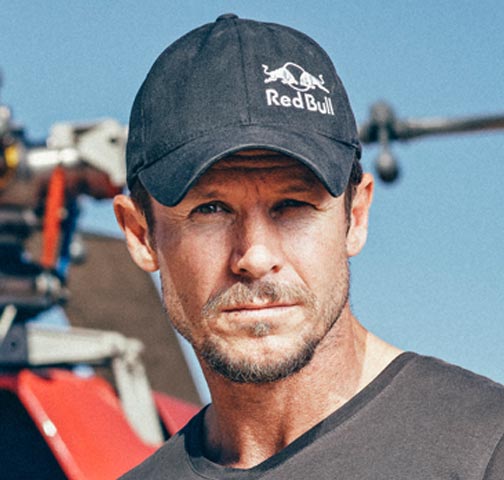 Felix Baumgartner

Extreme Skydiver, BASE Jumper and World Record Holder
On October 14, 2012, Austrian jumper Felix Baumgartner broke three World Records: the first human to break the sound barrier without the assistance of a vehicle, the highest manned balloon flight, and the highest skydive.
Standing on the step of the capsule, Baumgartner made a short address, saying, "I know the whole world is watching now. I wish you could see what I can see. Sometimes you have to be up really high to understand how small you are... I'm coming home now." Baumgartner saluted and dove forward off the ledge at 12:08 MDT. Mission Control acknowledged this by saying, "jumper away." After 50 seconds of descent, Baumgartner reached his maximum velocity 1,357.6 kmh (843.6 mph; Mach 1.25). An uncontrolled spin started within the first minute of the jump which could have been fatal, but ended at 01:23 when Baumgartner regained stability; he likened the fall to "swimming without feeling the water" as he could not feel the air to give him a sense of direction. After 03:40 of free fall Baumgartner radioed to Mission Control that his visor was fogging up, echoing his earlier concerns about its heating. After 04:16 minutes of freefall he deployed his parachute, which opened and arrested free-fall at 04:20 minutes.
Approximately 9 minutes after jumping from the capsule, Baumgartner landed on his feet in eastern New Mexico. Baumgartner dropped to his knees and punched the air in victory. Baumgartner's jump was 65 years to the day after October 14, 1947, when US Air Force Major General pilot Chuck Yeager broke the sound barrier for the first time in a piloted aircraft. 8 million people watched the live streaming event; the jump was the most-watched live event on YouTube.
Born on April 20, 1969, Felix was raised in Salzburg, where he dreamed of skydiving and flying helicopters and was inspired by astronauts on TV. He made his first skydive at age 16. After sharpening his parachute skills as a member of a Special Forces demonstration team for the Austrian military, he supported himself by repairing motorcycles before becoming a skydiving professional.
In the 1990s, Felix extended the range of his canopy skills with BASE jumping. In 1997, he won the overall BASE jumping championship at West Virginia's Bridge Day, which draws competitors from around the world. His 1999 jump from the Petronas Towers in Kuala Lumpur established a new world record for highest BASE jump from a building; and that same year he completed the lowest BASE jump in history from the Christ the Redeemer statue in Rio de Janeiro. A sampling of Felix's additional records includes jumping from the Millau Bridge in France (record for highest span) and Taiwan's Taipei 101 tower (new highest jump from building). He even BASE-jumped into a Croation cave equivalent to a 60-story building in depth.
Outside of his penchant for daredevil acts, Felix is also an advocate for the nonprofit Wings for Life Spinal Cord Research Foundation.
He was named to Vienna's Street of Champions and nominated for a World Sports Award and two categories in the NEA Extreme Sports Awards. In 2012 he won the Bambi award in the category of "Millennium". In December 2012, Felix was named one of "The Men of the Year 2012" by Top Gear magazine. He was named Laureus World Action Sportsperson of the Year (12 March 2013). He received the Mankind Award at The 2013 Spike Guys' Choice Awards. Flying magazine ranked him number 46 on their 2013 list of the "51 Heroes of Aviation"; he is the youngest-ranked living person on the list.
Felix divides his time between the United States and Switzerland; but, he acknowledges, "The air is where I am at home."
What attendees say
Venue and accommodations
Enterprise World Vienna 2019 will take place at the Austria Center, a 7-minute train ride from the Vienna City Center. For more information on Vienna's world class public transportation, please visit the websites for the City Airport Train or U-Bahn.
Make a reservation at one of our suggested hotels.