Travel
As an attendee of Enterprise World, you are eligible for discounted travel to Toronto. For local travel or transit please visit the Directions to the MTCC page.
Air Canada is Canada's largest domestic and international airline serving more than 200 airports on six continents. Canada's flag carrier is among the 20 largest airlines in the world and serves more than 38 million customers each year. Air Canada is offering a discount for select fare levels when using the promotion code to book a flight to Enterprise World in Toronto.

To book a flight with the promotion code, visit www.aircanada.com and enter 34PQ6C21 in the promotion code field.
---

Delta Air Lines is pleased to offer airfares for your event travel. Refer to your Meeting Code NMR4R5 to purchase your tickets and your negotiated discount may be applied.
Reservations and ticketing are available via https://www.delta.com/air-shopping/searchFlights.action or by calling our Delta Meeting Network Reservations at 800-328-1111.
When booking online, select Book Your Flight and this will bring you to the Book a Flight page. Enter the meeting code in the box provided
---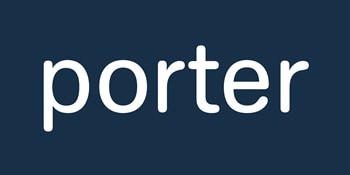 Porter Airlines is proud to offer a 15% discount on available base fares (with the exception of the lowest class fare during a public seat sale) for travel to and from the OpenText Enterprise World Conference in Toronto. The discounted fares are available for booking from September 25, 2017 to July 16, 2018 and available for travel:
Location:
Dates of Travel:
From: Anywhere in Canada or US
To: Toronto
From: 04/07/2018
To: 13/07/2018
From: Toronto
To: Anywhere in Canada or US
From: 06/07/2018
To: 16/07/2018
Please book online at https://flyporter.com/Flight?culture=en-CA&promocode=EW2018 or through your travel agent using promo code "EW2018".
Porter offers complimentary in-flight snacks and beverages (including beer and wine), GatePorter service for carry-on and access to the Porter Lounge in Toronto and Ottawa, where free Wi-Fi and comfortable, leather seating is available.
The promo code is intended for use by conference attendees and organizers and is not meant for distribution outside of authorized channels. Porter's fare rules and conditions apply. For any questions regarding Porter's services or any pre-travel concerns, contact us at 1-888-619-8622.
---

Enterprise World Attendees are able to receive 10% off Economy and 15% off Plus base fares* for travel between Toronto and anywhere WestJet flies. To take advantage of this offer, you will need the discount code listed below. If you have questions about how to complete a booking with your discount codes, please check out our frequently asked questions.
Book by: July 20, 2018
Travel from: July 4, 2018 to July 20, 2018
Blackout dates: July 1 – 3, 2018
Coupon code: VWPPSWH
Changes/cancellations
You can change or cancel reservations within 24 hours of booking at no charge. Further changes or cancellations can be made up to 2 hours prior to the flight; please note additional fees or charges may apply for each guest depending on fare class booked and differences in fare. Check out our service fees page for more information.
---
When you arrive in Toronto….
UP Express is the fastest way to travel between Toronto Pearson Airport and Downtown.
Enterprise World attendees will receive a 25% discount off of an adult return fare when booking between July 5 - 16, 2018
Enter code OTEW2018 in the promo code field on the payment page when booking at https://www.upexpress.com/