About Toronto
Toronto is Canada's largest city and one of North America's most vibrant destinations for leisure and business travelers. Situated on Lake Ontario, Toronto is one of the southernmost cities in Canada and has nearly the same latitude as northern California and Cannes, France. Toronto and the surrounding areas are home to more than 5.5 million people. Toronto is the cultural, entertainment, and financial capital of Canada.
Travel document requirements for entry into Canada
Visitors must have valid travel documents to enter Canada. Document requirements vary depending on which country you are travelling from. For specific information on travel documents and to find out if you require a visa to enter Canada as a visitor, please refer to www.cbsa.gc.ca and www.cic.gc.ca
New entry requirement now in effect: Visa-exempt foreign nationals who fly to or transit through Canada need an Electronic Travel Authorization (eTA). Exceptions include U.S. citizens and travellers with a valid Canadian visa.
Be prepared: Apply for an eTA before you book your flight to Canada. Most applicants get approved within minutes. However, some applications can take several days to process so don't wait until the last minute. Entry requirements for other methods of travel (land, sea) have not changed.
Find out if you need an eTA, how to apply and what other documents you will need to come to Canada.
Languages spoken
The two official languages of Canada are English and French. In addition to English and French, the next top five languages spoken in Greater Toronto are Italian, Chinese, Cantonese, Panjabi and Tagalog. More than 100 languages are spoken in the Greater Toronto Area.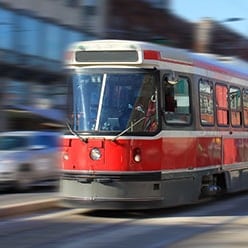 Getting around
Travel throughout the city like a local on the TTC! The Toronto Transit Commission (TTC) is the quick and convenient way to get around Toronto. The subway system links with buses and streetcars. You can freely transfer between subway/RT, streetcar and bus, but make sure you obtain a transfer (a slip of paper) when and where you pay your fare.
Taxis
There are a number of different taxi companies in Toronto to get you around town. Keep in mind that fares are standard, metered and non-negotiable. Take note of the Passengers Bill of Rights posted on the back of the driver's seat. The driver should start the meter at the beginning of your ride and stop it when you reach your destination.
Climate
Toronto, Ontario has a humid continental climate with warm summers and no dry season. The daily highs are around 27ºC/ 81ºF and daily lows around 15ºC/ 59ºF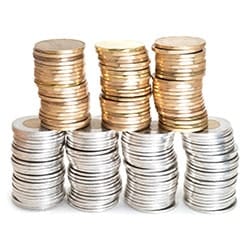 Currency and taxes
The currency is the Canadian dollar. For denominations under five dollars, Canadians use coins, including what are affectionately known as the "Loonie" (one-dollar coin) and "Toonie" (two-dollar coin). Daily currency exchange rates appear in newspapers and online, and are posted at banks througout the city. The Harmonized Sales Tax (HST) is a 13% tax that is applied to most purchases of taxable supplies of goods and services in the Province of Ontario.