Why attend Enterprise World
Enterprise World 2018 is our annual event for OpenText customers. Where we bring together our best and brightest people in a setting where our customers can explore, learn, meet peers, and drive even greater value from their digital strategies. Attendees have the opportunity to interact with industry leaders and choose from more than 200 targeted training workshops, breakouts, and customer roundtables.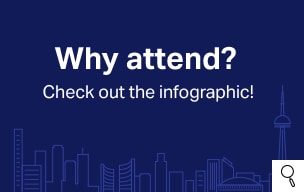 Top reasons to attend Enterprise World 2018
1. Connect with OpenText Executives, industry leaders, product experts, and peers to discuss best practices to grow company success
2. Learn new skills and strategies to stay at the top of your game, maximize value, and leverage the investment in your solution
3. Network with peers, experts and thought leaders who can relate to your professional goals and offer you tips to get there
4. Engage in demos, breakouts, and informational sessions on the innovations, product roadmaps and strategies you need to digitally transform your business
5. Join hands-on sessions with OpenText engineers and developers that will help you tailor your OpenText tools to meet your unique needs
6. Map out your digital future
BONUS: Additional support to help you make your case
We're here to help you convince the powers that be that you should attend Enterprise World 2018. Simply download our custom Conference Justification Letter, fine tune it to support your needs, and send it to your manager.
Download conference justification letter