Prepare for your trip
Visitors must have valid travel documents to enter Canada. Document requirements vary depending on which country you are travelling from. For specific information on travel documents and necessary requirements, such as visas, to visit Canada, please refer to www.cbsa.gc.ca and www.cic.gc.ca.
New entry requirement now in effect: Visa-exempt foreign nationals who fly to or transit through Canada need an Electronic Travel Authorization (eTA). Exceptions include U.S. citizens and travellers with a valid Canadian visa. Apply for an eTA before you book your flight to Canada. While most applicants get approved within minutes, some applications can take several days to process so don't wait until the last minute. Entry requirements for other methods of travel (land, sea) have not changed.
Flights
As an attendee of Enterprise World, you are eligible for discounted travel to Toronto through the following airlines. For local travel or transit, please visit the Directions to the MTCC page.
Air Canada is offering a promotion code for select discounted select fares.

To book a flight with the promotion code, visit www.aircanada.com and enter 34PQ6C21 in the promotion code field.
---

Delta Air Lines is pleased to offer airfares for your event travel.
Reservations and ticketing are available via https://www.delta.com/air-shopping/searchFlights.action or by calling Delta Meeting Network Reservations at 800-328-1111. Refer to Meeting Code NMR4R5 when purchasing your tickets to see if the discount may be applied.
---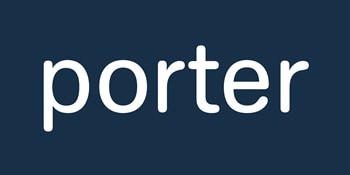 Porter Airlines is proud to offer a 15% discount on available base fares (with the exception of the lowest class fare during a public seat sale) for travel to and from the OpenText Enterprise World Conference in Toronto. The discounted fares are available for booking from September 25, 2017 to July 16, 2018 and available for travel:
Location:
Dates of Travel:
From: Anywhere in Canada or US
To: Toronto
From: 04/07/2018
To: 13/07/2018
From: Toronto
To: Anywhere in Canada or US
From: 06/07/2018
To: 16/07/2018
Please book online at https://flyporter.com/Flight?culture=en-CA&promocode=EW2018 or through your travel agent using promo code "EW2018".
The promo code is intended for use by conference attendees and organizers and is not meant for distribution outside of authorized channels. Porter's fare rules and conditions apply. For any questions regarding Porter's services or any pre-travel concerns, contact us at 1-888-619-8622.
---

Enterprise World Attendees are eligible to receive 10% off Economy and 15% off Plus base fares* for travel between Toronto and anywhere WestJet flies. To take advantage of this offer:
Book by: July 20, 2018
Travel from: July 4, 2018 to July 20, 2018
Blackout dates: July 1–3, 2018
Coupon code: VWPPSWH
If you have questions about how to complete a booking with your discount codes, please check out our frequently asked questions.
Changes/cancellations
You can change or cancel reservations within 24 hours of booking at no charge. Further changes or cancellations can be made up to 2 hours prior to the flight; please note additional fees or charges may apply for each guest depending on fare class booked and differences in fare. Check out our service fees page for more information.
---
Accommodations
OpenText™ has negotiated special room rates for attendees of Enterprise World 2018. All hotels offered are within walking distance of the conference location, the Metro Toronto Convention Centre.
All rooms are listed in Canadian Dollars and are exclusive of taxes and fees. Discounted rates are based on availability.

9 min. walk

600 meters
from the event
Royal York Hotel
Address: 100 Front Street W, Toronto, ON, M5J 1E3
Originally built in 1929, the Fairmont Royal York continues to epitomize gracious hospitality as one of the most luxurious hotels in Toronto.
Make your Reservation here or call 1-866-540-4489 and indicate you are with OpenText Enterprise World 2018
Conference rate: $275.00
Limited rooms available -book now!
---

7 min. walk

450 meters
from the event (connected to the MTCC)
Delta Toronto
Address: 75 Lower Simcoe Street, Toronto, ON M5J 3A6
Sleek, modern, and comfortable, the new Delta Toronto elevates the art of hotel living in the heart of the city's exciting SouthCore neighborhood. Directly connected to Union Station and Metro Toronto Convention Centre, as well as the underground PATH, this hotel places the very best of downtown Toronto right at your fingertips.
Conference rate: $289.00
Sold out.
---

6 min. walk

450 meters
from the event
Toronto Marriott City Centre Hotel
Address: One Blue Jays Way, Toronto, ON M5J 1J4
Nestled in downtown, this hotel provides a location within walking distance to the Rogers Centre, home to concerts and sporting events. Also near Air Canada Centre, CN Tower and The Hockey Hall of Fame as well as two airports. Awaiting at this hotel are rooms and suites with plush beds and stylish décor.
Conference rate: $259.00
Sold out.
---

2 min. walk

150 meters
from the event (connected to the MTCC, North Building)
Intercontinental Hotel
Address: 225 Front Street West, Toronto, ON M5V 2X3
Located on Front Street and attached to Metro Toronto Convention Centre, InterContinental Toronto Centre is designed to fulfill the global traveler's every need. The AAA Four Diamond hotel merges affordable luxury, ideal location, state of the art technology, meeting facilities and personalized customer service.
Conference rate: $265.00
Sold out.
Unauthorized Vendors Alert
Hotel and Airfare Alert
Please be aware if you receive any communications, by phone and/or email from hotel bureaus or travel companies claiming to be associated with Enterprise World or who use high-pressure tactics in offering accommodations they are not associated with Enterprise World. Many of these travel companies are known to engage in fraudulent behavior, such as not providing the room described at the time of booking. Unfortunately, we will be unable to assist you if you book through one of these vendors.
In order to secure rooms for the conference we would advise you to book your accommodations directly with our official room block suppliers: The Fairmont Royal York, Toronto Marriott City Centre, The Intercontinental Toronto Centre and The Delta Toronto using the links provided on our website. We have chosen these hotels for their service, location and quality.
If you are contacted by anyone offering rooms for Enterprise world, please contact our Events Team at enterpriseworld@opentext.com
Get to know Toronto
UP Express
UP Express is the fastest way to travel between Toronto Pearson Airport and Downtown.
Enterprise World attendees will receive a 25% discount on an adult return fare when booking between July 5-16, 2018.
Enter code OTEW2018 in the promo code field on the payment page when booking at https://www.upexpress.com/
TTC
Travel throughout the city like a local on the TTC! The Toronto Transit Commission (TTC) is the quick and convenient way to get around Toronto. The subway system links with buses and streetcars. You can freely transfer between subway/RT, streetcar and bus, but make sure you obtain a transfer (a slip of paper) when and where you pay your fare.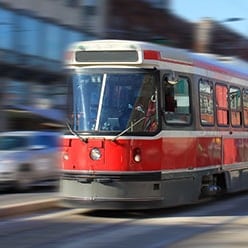 ---
Currency and taxes
The currency is the Canadian dollar. For denominations under five dollars, Canadians use coins, including what are affectionately known as the "Loonie" (one-dollar coin) and "Toonie" (two-dollar coin). The Harmonized Sales Tax (HST) is a 13% tax that is applied to most purchases of taxable supplies of goods and services in the Province of Ontario.