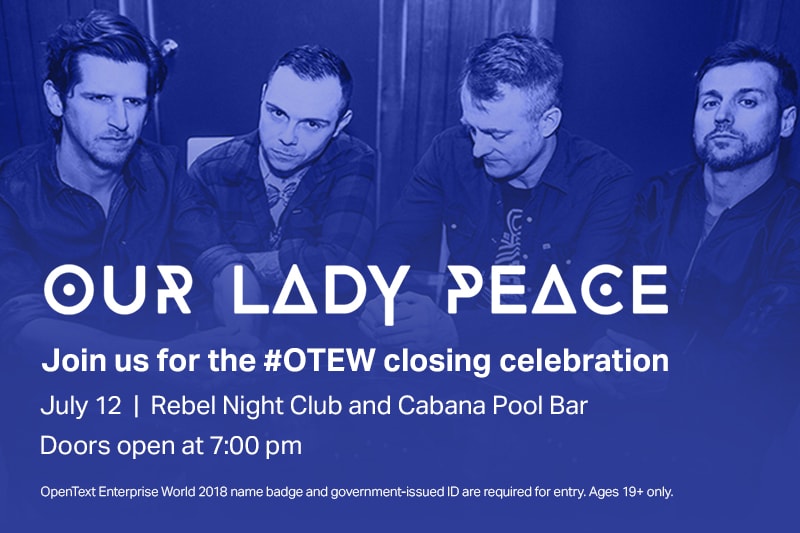 When Mark Van Doren, the American poet and teacher, wrote his famous work, "Our Lady Peace" in 1943, he couldn't have imagined the concept of rock'n'roll, let alone that a Canadian rock group would adopt his title for their name. Consisting of Raine Maida, Duncan Coutts and Steve Mazur, Our Lady Peace is one of the most successful bands in Canada today. The band has sold over 5 million albums worldwide, won four JUNO Awards and ten Much Music Video Awards - one of the most MMVA's ever awarded to any artist or group.
In the past few years OLP has slowly and meticulously been planning their latest Album Somethingness that was released on February 23rd 2018. "Drop Me In The Water", the first release off Somethingness, signified a return to form both musically and lyrically as OLP embrace their early guitar driven, rhythmic roots and cryptic lyrics.
On July 12, Our Lady Peace will take the stage for a private performance for Enterprise World attendees. Get ready to sit back, take in the breathtaking views of Lake Ontario, enjoy delicious food and refreshments and hear this award-winning band.