Program overview
Information changes everything. Information is fundamental to who we are and what we do. And harnessing the value within information has never been more important.
At Enterprise World, we showcase how we help our clients harness the power of information through extreme automation and insight.
Our Technical breakouts will demonstrate how technologies across the enterprise value chain work together to help organizations derive meaningful insights from their information— ranging across extreme automation and 24/7, on-demand self-service, to the design and delivery of digital and customer experiences, to predictive analytics, big data solutions and the digital supply chain.
Our Business breakouts will showcase customer implementations and examples of how these solutions solve business problems in each industry—empowering users to become more productive and make smarter decisions in all interactions
Agenda overview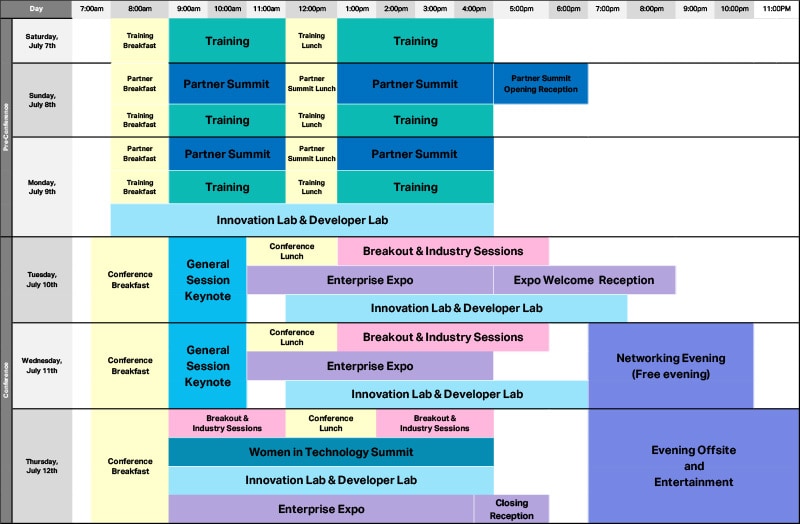 Print the Enterprise World 2018 agenda at-a-glance (PDF)
Be sure to check back over the coming months; we will continue to augment the Enterprise World 2018 Agenda with intriguing new additions.
*Agenda subject to change