Program overview
Enterprise World is designed to help customers understand how to harness the power of information through extreme automation and insight to become an Intelligent and Connected Enterprise.
The event features 10 tracks covering a wide range of EIM and Industry solutions, aligned by focus:
Business sessions are geared towards a broad audience from both a strategy and technical perspective and include product roadmaps and updates, tips and tricks as well as customer success stories.
Technical sessions offer in-depth technical information on the latest product developments and functionality enhancements to help put your solution into action.
With more than 200 breakout sessions, four days of expert training and more, attendees are able to tailor their Enterprise World experience to best suit their needs!
Agenda overview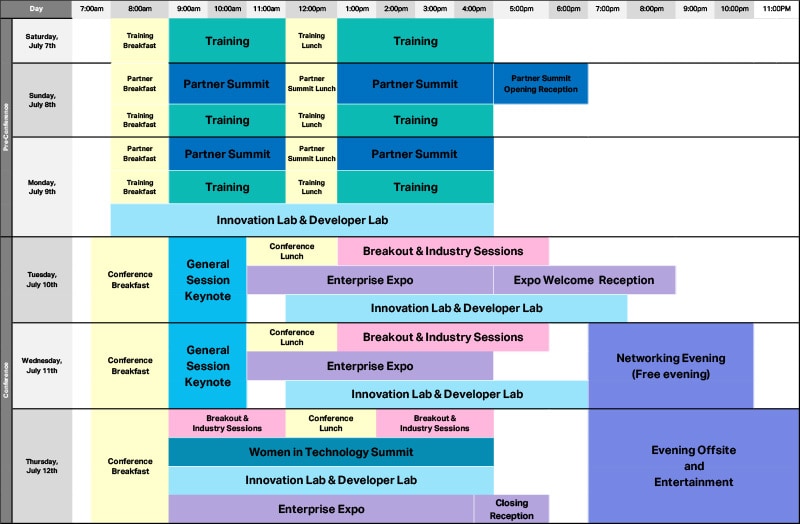 Print the Enterprise World 2018 agenda at-a-glance (PDF)
Be sure to check back over the coming months; we will continue to augment the Enterprise World 2018 Agenda with intriguing new additions.
*Agenda subject to change