The transformation to smart digital manufacturing
Build the Intelligent Enterprise. Gain expert insights and discover the latest innovations in the Manufacturing industry.
5,000+

Expected attendees

200+

Breakout sessions

90+

Industry experts

80+

Exhibitors
Manufacturing at Enterprise World 2018
Toronto, July 10-12, 2018
Industry 4.0 is significantly transforming the industrial landscape and enabling entirely new ways of working for industrial firms. Technologies such as mobile, cloud and big data analytics are allowing organizations to eliminate information silos, bring data from multiple sources together at an enterprise level and deliver fresh insights for efficient, proactive customer experiences. All manufacturers run on data. It fuels the activities that take place across the product lifecycle. With important business data more widely shareable, industrial companies can gather information from other sources, such as sensors on equipment and products. Applying advanced analytics through Industry 4.0 goes beyond making sense of this data, revealing new insights for improved efficiency, cost effectiveness and customer service.
Register now at a rate of $2,095
Join us at OpenText™ Enterprise World to hear strategies, solutions and success stories from other leaders in Manufacturing that you can leverage for success within your organization.
Top 10 reasons to attend the Manufacturing sessions:
Leveraging Enterprise Information Management on your digital transformation journey.
Harnessing digital disruption and transforming it into a business advantage.
Transforming your operations with big data, analytics and AI.
Enhancing your customer experience and engagement using data.
Monetizing information to support new revenue streams.
Benefiting from business transformation with first-hand experiences from other manufacturers.
Leveraging industry leaders' expert advice on the latest trends and challenges and how OpenText can help.
Managing regulatory compliance with solutions for existing and emerging requirements, such as the GDPR.
Navigating the potential business impacts of evolving legislation around Brexit, NAFTA, TPP and TTIP.
Using technology to establish closer relationships with suppliers, improve forecasting in the supply chain and create more efficiencies in logistics processes.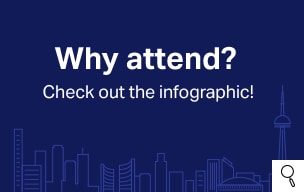 78% of Manufacturing executives agree that the digital transformation is critical*
OpenText Manufacturing breakout sessions
Disruption or transformation? Two sides of the same coin for manufacturers
Whether digital (Industry 4.0 or smart manufacturing) or geo-political (NAFTA or the GDPR), disruption is everywhere for manufacturers. In a sector that can be slow to change, this can be a major challenge. For those who seize it, this disruption is an opportunity for transformation. It enables organizations to re-define how they operate to improve processes and customer relationships, while introducing new product lines and revenue streams. At the heart of the modern manufacturer is data. Releasing its value by transforming data into insightful information is where the leading manufacturer will win. This presentation from Tom Leeson, MSc, industry strategist, Manufacturing, will touch on the key challenges of turning disruption into transformation and demonstrate how Enterprise Information Management can help smooth the journey for manufacturers.
4 D's: Data, dashboard and drill downs
Today, decisions are made by reviewing data. But, the question is: what data? How do you know what data is relevant, what report to review and most importantly, what details to act on? North Star BlueScope has answered these questions with the 4 Ds: Data, dashboard and drill downs. This session, with Mike Nippo, IT solutions manager, North Star Bluescope Steel, explores how analytics can be used to review data and present the right information to the right people at the right time.
Find more Manufacturing breakout sessions
Register now
Map your path
Explore the biggest topics of 2018
Tracks - Discover the latest trends and insights on:
Customer experience
Magellan & Analytics
Business network & IoT
Content & process management
Keynotes - Get inspired by thought leaders and technology experts
Mark Barrenechea
Muhi Majzoub
Convince your manager with a custom justification letter
The world's top 20 Manufacturing organizations rely on OpenText for EIM
Location and venue
Plan your trip
Hotels. Flight discounts. Driving directions.
Book now
Experience Toronto
Food. Attractions. Events. Local transit.
Learn about Toronto
Metro Toronto
Convention Centre
North Building, 255 Front St W
Toronto, Ontario
M5V 2W6
Get directions
About OpenText
OpenText, The Information Company™, enables organizations to gain insight through market leading information management solutions, on-premises or in the cloud. For more information about OpenText (NASDAQ: OTEX, TSX: OTEX), visit opentext.com.
Download the digital world infographic to discover how digital transformation impacts your business and how OpenText EIM helps to lead the way.