Compliance and innovation through digital transformation
Build the Intelligent Enterprise. Gain expert insights and discover the latest innovations in the Life Sciences industry.
5,000+

Expected attendees

200+

Breakout sessions

90+

Industry experts

80+

Exhibitors
Life Sciences at Enterprise World 2018
Toronto, July 10-12, 2018
Life Sciences organizations need to bring life-saving products and services to market faster. Yet many of these organizations face significant hurdles with stove-piped information and silos. Responding to changing medical needs requires transparency across systems and services for all stakeholders. By reengineering business process, Life Sciences organizations will be able to take advantage of new digital technologies, such as artificial intelligence, Internet of Things, 3D printing and wearables. Join us at OpenText™ Enterprise World 2018 to hear strategies, solutions and success stories from other leaders in Life Sciences that you can leverage for success within your own organization.
Register now at a rate of $2,095
Top 10 reasons to attend the Life Sciences sessions:
Driving a highly personalized, omni-channel stakeholder experience.
Encouraging accountability for an improved and transparent government.
Unifying efforts and reducing legal exposure associated with lack of process oversight and control.
Enhancing product quality while maintaining operational efficiency.
Determining ROI and finding actionable trends using integrated analytics.
Bringing products to market faster through process harmonization.
Encouraging accountability for an improved and transparent healthcare system.
Innovating through better collaboration.
Uncovering greater insights into therapies with more accurate data.
Streamlining the regulatory submissions process.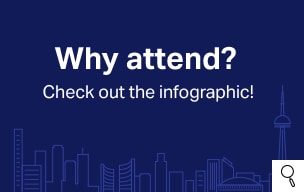 90% of life sciences executives believe adopting a platform-based business model is critical to the success of their business.
OpenText Life Sciences breakout sessions
Life Sciences user group
This user group breakout session focuses on the Life Sciences industry customer community. The discussions will cover the use of OpenText™ applications, desired application improvements and other related topics. Users have the opportunity to provide a short, five-minute presentation to other users, or simply raise a topic for discussion and share best practices. Through information sharing and discussion, all users will gain value from other users' experience with various OpenText solutions.
EU regulatory matters
The Life Sciences sector is used to constant regulatory change. However, the next few years are about to see major new legislation in the EU that could disrupt Life Sciences, Pharmaceutical and Healthcare companies wherever they are. This session covers some of the major regulations affecting global Life Sciences firms and how EIM can be used to enable compliance.
Best practices in Life Sciences - customer panel
In this session, leading Life Sciences organizations discuss challenges and best practices in GxP process management.
Unify processes, gain insight, easily connect and succeed in Life Sciences
OpenText is helping Life Sciences customers standardize processes, increase visibility across stakeholders, connect with partners, gain new insight and succeed. Join us in a discussion focused on successes, lessons learned and best practices, and leave with new perspectives and actionable insights.
Find more Life Science breakout sessions
Register now
Explore the biggest topics of 2018
Tracks - Discover the latest trends and insights on:
Customer experience
Magellan & Analytics
Business network & IoT
Content & process management
Keynotes - Get inspired by thought leaders and technology experts
Mark Barrenechea
Muhi Majzoub
Convince your manager with a custom justification letter
Over 75% of the top 100 Life Sciences organizations trust OpenText
Prescription for digital transformation
Discover how OpenText EIM platforms helps the life sciences industry to lead the way.
Learn more
Location and venue
Plan your trip
Hotels. Flight discounts. Driving directions.
Book now
Experience Toronto
Food. Attractions. Events. Local transit.
Learn about Toronto
Metro Toronto
Convention Centre
North Building, 255 Front St W
Toronto, Ontario
M5V 2W6
Get directions
About OpenText
OpenText, The Information Company™, enables organizations to gain insight through market leading information management solutions, on-premises or in the cloud. For more information about OpenText (NASDAQ: OTEX, TSX: OTEX), visit opentext.com.
Download the digital world infographic to discover how digital transformation impacts your business and how OpenText EIM helps to lead the way.