Operational excellence through digital transformation
Build the Intelligent Enterprise. Gain expert insights and discover the latest innovations in the Energy industry.
5,000+

Expected attendees

200+

Breakout sessions

90+

Industry experts

80+

Exhibitors
Energy & Engineering at Enterprise World 2018
Toronto, July 10-12, 2018
Whether it is the pressure to generate power from renewable energy sources or increasingly complex government regulations, today's energy enterprises need to look for new approaches. Organizations are striving to become more efficient, competitive and profitable. Embracing digital transformation and smarter ways of working can help energy enterprises get ahead of the competition.
Register now at a rate of $2,095
Join us at OpenText™ Enterprise World 2018 to hear strategies, solutions and success stories from other leaders in Energy & Engineering that you can leverage for success within your own organization. Explore topics including predictive analytics, robotics and the future of artificial intelligence.
Top 10 reasons to attend the Energy & Engineering sessions:
How Energy companies are using Enterprise Information Management in their digital transformation journey.
Transforming digital disruption into business advantage.
Enhancing customer experience and engagement by using data.
How OpenText customers have monetized information to support new revenue streams.
How other Energy companies are benefitting from business transformation.
The latest trends and challenges from industry experts.
Regulations, including the GDPR, that are changing the way organizations manage and retain customer data.
Regulatory compliance solutions for existing and emerging requirements, such as the GDPR.
Improving operational excellence with technology and big data analytics.
How OpenText can help you meet your digital transformation goals.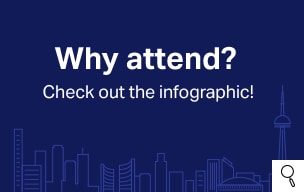 Oil and gas supply chains stand to gain $50 billion in savings and increased profit by adopting AI*
OpenText Energy & Engineering breakout sessions
The use of analytics in the Energy industry to drive operational excellence
With the support of some of our major customers in the oil and gas market, this session will cover key use cases that combine big data and content analytics to provide business benefits.
Using OpenText to manage data across the full industry lifecycle from capital projects to operations and maintenance
This session will examine how companies are building end-to-end solutions with OpenText to manage data from the initial capital project through to operations and decommissioning.
OpenText in the Utility industry
Many customers, especially in the Utility industry are implementing multiple OpenText products. In this session, a customer will outline the benefits combining multiple products has had on its portfolio.
Find more Energy & Engineering breakout sessions
Register now
Map your path
Explore the biggest topics of 2018
Tracks - Discover the latest trends and insights on:
Customer experience
Magellan & Analytics
Business network & IoT
Content & process management
Keynotes - Get inspired by thought leaders and technology experts
Mark Barrenechea
Muhi Majzoub
Convince your manager with a custom justification letter
75% of the top 100 Energy and Engineering organizations rely on OpenText for Enterprise Information Management
Intelligence for digital transformation
Discover how OpenText EIM platforms help the energy & engineering industries to lead the way.
Learn more

Location and venue
Plan your trip
Hotels. Flight discounts. Driving directions.
Book now
Experience Toronto
Food. Attractions. Events. Local transit.
Learn about Toronto
Metro Toronto
Convention Centre
North Building, 255 Front St W
Toronto, Ontario
M5V 2W6
Get directions
About OpenText
OpenText, The Information Company™, enables organizations to gain insight through market leading information management solutions, on-premises or in the cloud. For more information about OpenText (NASDAQ: OTEX, TSX: OTEX), visit opentext.com.
Download the digital world infographic to discover how digital transformation impacts your business and how OpenText EIM helps to lead the way.
*Engineering360, The Growing Role of Artificial Intelligence in Oil and Gas