OpenText Axcelerate demo
The solution for every case
Selecting the right litigation software or technology can be tricky. Gain the advantage of the industry's most powerful eDiscovery platform, OpenText™ Axcelerate™. It's an end-to-end eDiscovery solution with analytics and continuous machine learning built right in. The predictive coding continuous machine learning guides you to the relevant content in virtually any data set. The most flexible and accurate predictive coding available.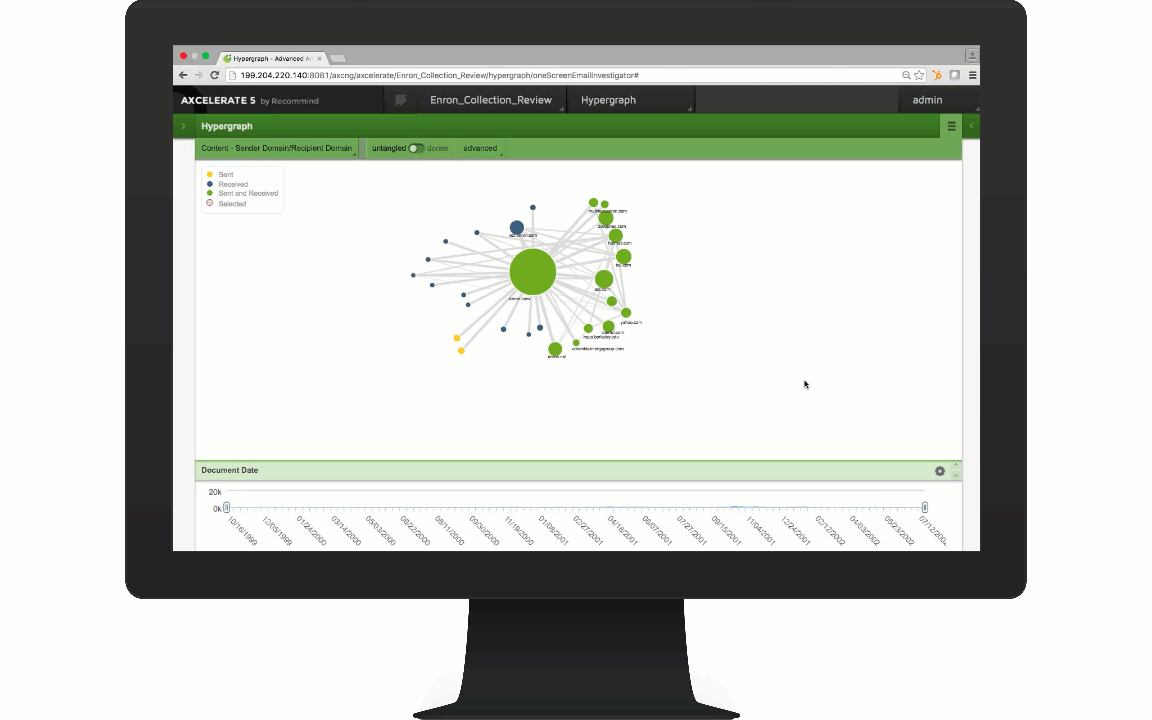 Early insights
Find the documents that will make or break your case—faster and more reliably. Complement your legal skills with categorization and analytics.
Review efficiency
Review what matters smarter, faster and more accurately to reach new heights of document review productivity.
Confidence and control
Take control of your data and strategy, without reservation.
OpenText Axcelerate helps legal teams identify the facts that matter for litigation, compliance and governance fast. Request your customized eDiscovery demo today.