OpenText Discovery
Enterprise content, meet discovery analytics
OpenText™ Discovery delivers breakthrough software applications for eDiscovery, investigations, contract analysis and information governance – harnessing the power of advanced analytics and machine learning to solve concrete legal and business problems.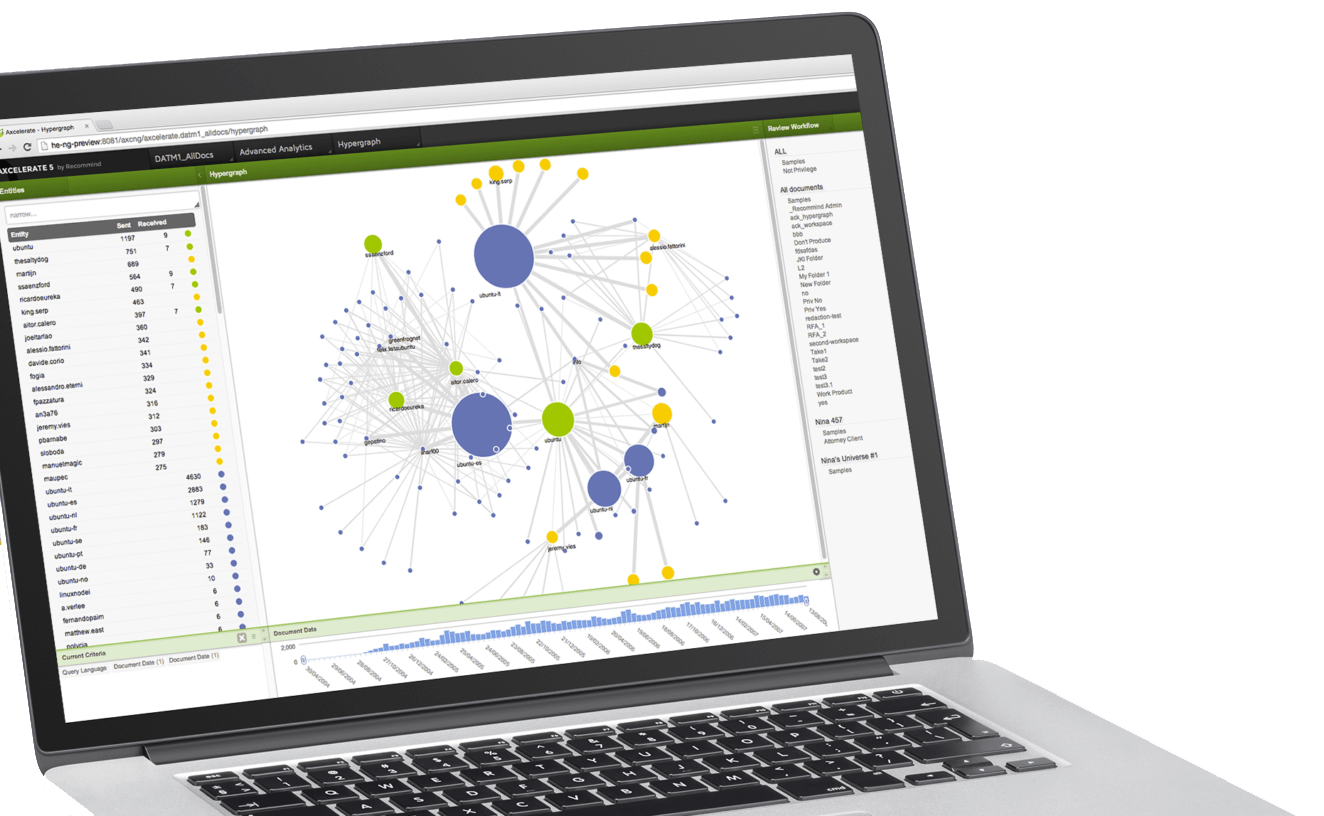 OpenText Axcelerate
eDiscovery and investigations
Axcelerate™ is a complete, end-to-end eDiscovery platform with proprietary advanced analytics, world class services and support and the industry's best predictive coding. With Axcelerate, legal teams can identify and understand the facts that matter for litigation, compliance and governance.
OpenText Decisiv
Enterprise search
Decisiv™ leverages powerful unstructured data analytics to expand search with concepts, metadata filters, phrase analysis and interactive visualizations to pinpoint the most accurate results. With Decisiv, organizations can locate the documents, expertise and projects they need from the disparate sources across the enterprise.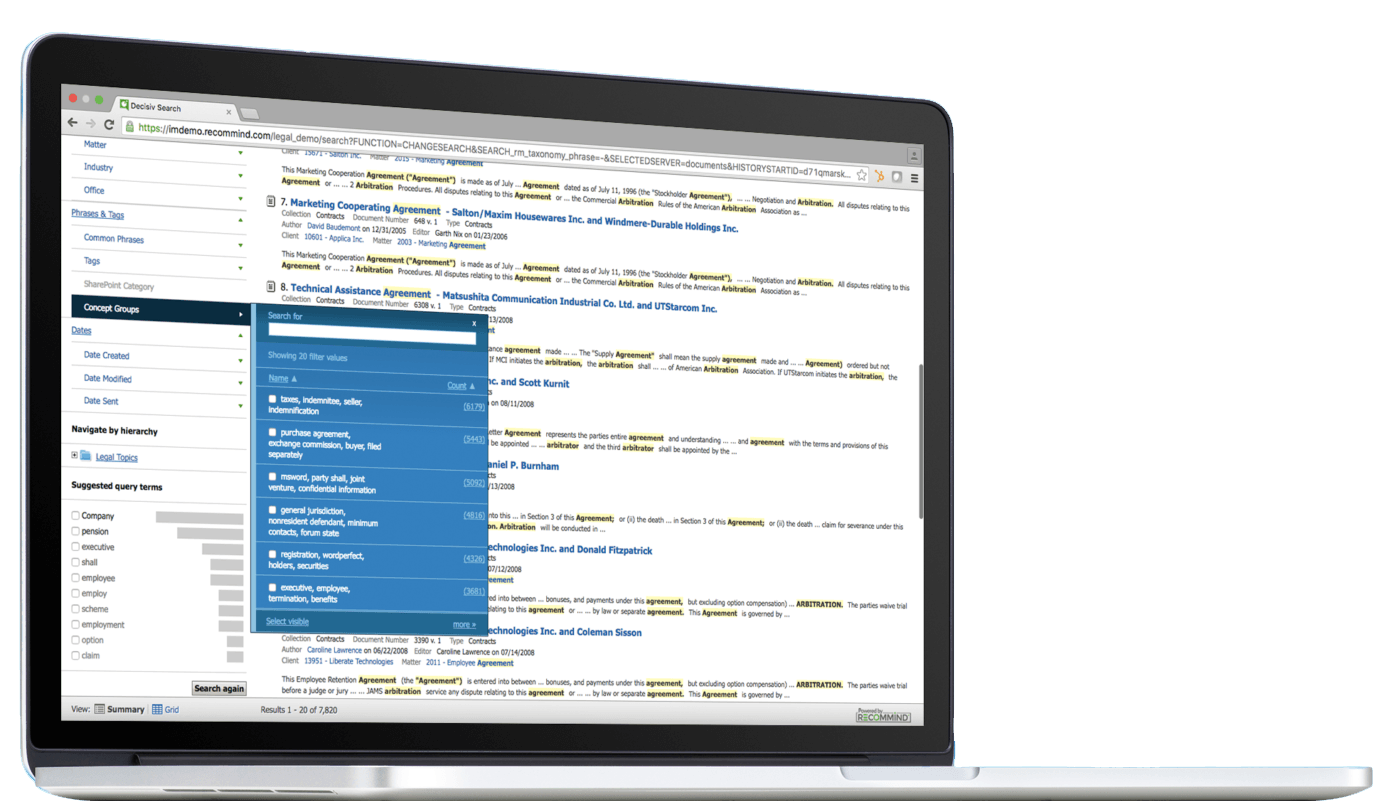 OpenText Perceptiv
Contract analysis
Perceptiv accurately extracts and organizes millions of data points from large sets of complex contracts to provide a 'golden' source of information for regulatory compliance, risk assessment and profit optimization. With Perceptiv, professionals can connect to better data to make better decisions.
Watch a customer success story