Innovation Day Nordic
15 March 2016, Grand Hotel, Stockholm, Sweden
Are you ready for the digital world?
Get prepared. Come join us at Innovation Day Nordic, at Grand Hotel, Stockholm.
The 15th of March is the day to enable the digital world. The future is already here.
This is why you should attend:
Hear about the future of Enterprise Information Management – significant value for your future planning.
Find out how to plan for what's coming next.
Learn actionable, strategies, tools and best practices to transform your organisation
Connect, network, and exchange experience with colleagues in your business
Keep up with the competition. The day is filled with case studies highlighting, innovative, proven approaches that have solved the same business challenges you face. There's no better way to see firsthand what's working in the real world.
Agenda
Time
Session

8.00

Registration/Breakfast

9.00

Welcome to The Digital Information Journey
- Moderator Mats Lewan and Kenneth Gustavson, Sales Director OpenText Nordic

9.20

The Impact of Digital Transformation


Why a solid information platform is the only way to survive in a Digital World
Hanna Widenberg - Jansson, Solution Consulting Manager Nordic, OpenText
Region Skåne – Why embarking on a Digital Information Journey
Kerstin Svensson, Document Management Strategist, Region Skåne
Jacob Granert, Principal Solution Consultant, OpenText
Mapping your Digital Journey. Prerequisites and gaps.
Peter Sörensen, Principal Enterprise Solution Consultant, OpenText
Martin Wallen, Account Executive, OpenText

10.30

10.40

Coffee break, Exhibition Area and Speakers Corner

Speakers Corner: Navigating Good versus Great: Finding Your Focus in The Age of Digital Overload.
Daniel Grindelid, Head of Innovation, Swedwise

11.00

Simplify Your Information Model - Scattered Information, Siloed Processes, Where to Begin?


Region Skåne – Next step. How to start the EIM journey.
Kerstin Svensson, Document Management Strategist, Region Skåne
Linus Lancin, Senior Manager, SopraSteria
Fredrik Jägare Lilja, Manager Core Technologies, SopraSteria
Best practices of Scoping and Planning Implementation Projects
Tim Stijven, CEO, Turnpikes
Enabling your user. Discover and Explore New Opportunities
Melker Eriksson, Senior Trainer, OpenText

12.20

12.45
13.10

Lunch break, Exhibition Area and Speakers Corner

Speakers Corner: Knowit
Speakers Corner: SAP

13.30

Accelerate Your Journey to Digital Value


Use your Business Network to optimize your supply chain while focusing on your core business
Alan Scutt, Sales Director, OpenText
How a leading technology company accelerated their Digital Journey with efficient Customer Communication.
Simon Ward, Director Solution Consulting Northern Europe, OpenText
When your Digital Asset Management is more Warehouse than Library. How DAM is core to Marks & Spencer retailer.
Samantha Warnes, Senior Solutions Consultant, OpenText

15.00

15.05

Coffee break, Exhibition Area and Speakers Corner

15.30

Closing: Motivation to Move- Passion, People, Performance.


How to Unleash People`s capabilities. A Better Way to Work

15.40

Keynote: Bea Uusma
The expedition – The Mystery, Passion and to How Dare!

16.25

Closing - Your Next Step
Mark Bridger – Vice President Sales, Northern Europe, OpenText

16.30

Cocktail and Networking
Venue
OpenText Digital Information Journey 2016 will take place at the Grand Hôtel in Stockholm Sweden. The Grand Hôtel has been home to celebrities and bon-vivants since 1874. Situated at Strömkajen in the best waterfront location, the hotel overlooks the Royal Palace and Gamla Stan, Stockholm's old town.
Grand Hôtel
Södra Blasieholmshamnen 8
103 27 Stockholm
Sweden
Tel: +46 8 - 679 35 00
Email: info@grandhotel.se
https://www.grandhotel.se/en
Accommodation
As a participant of the Innovation Day Nordic you can enjoy an exclusive room rate at the Grand Hotel.The price per night is 2390 SEK including breakfast. The offer is available for the night of 14th and 15th of March.
Featured Speakers:
Kerstin Svensson, Region Skåne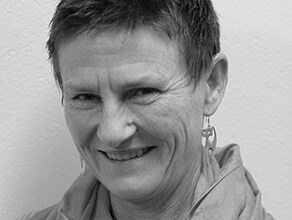 Customer case: How and why did Region Skåne start their digitalisation journey?
Region Skåne is responsible for delivering healthcare, public transportation and developing the infrastructure in the Southern part of Sweden.
What challenges is a big public sector organization facing in a digital world? How did they start their transformation to provide a better service? We welcome Kerstin Svensson from Region Skåne as customer speaker at Innovation Day Nordic.
Bea Uusma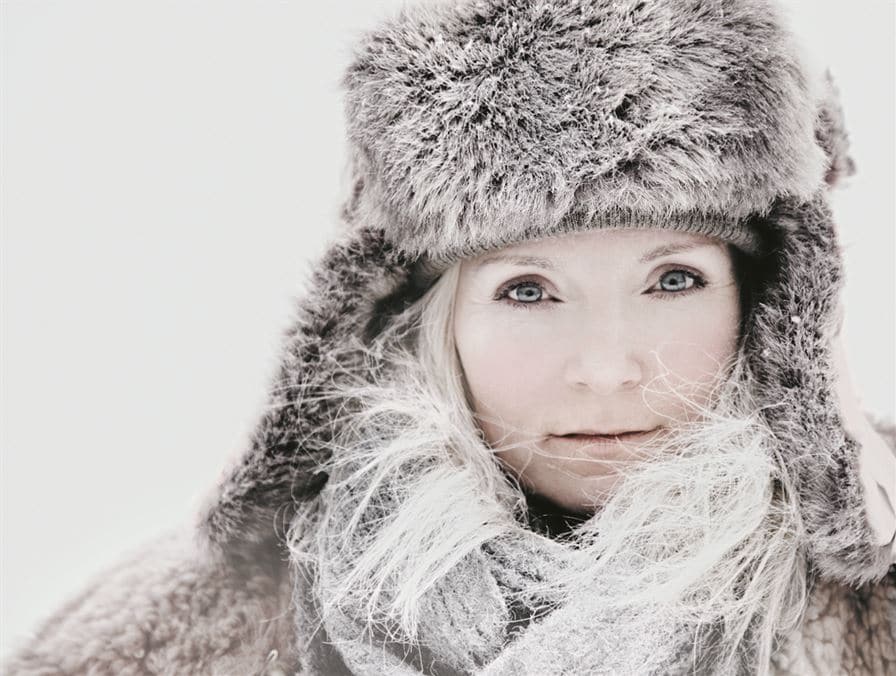 (Photographer: Anna-Lena Ahlström)
Keynote Speech: The exhibition – The mystery, passion and to dare
Bea Uusma is an author, illustrator and doctor. She spent 15 years investigating the medical mystery surrounding the death of the members of Andres Arctic Balloon Expedition.
Bea organised her own polar expedition to the Arctic island where the members of Andres Balloon expedition died in 1897. In 2013, her book: The Expedition: My love story, which falsified old theories and revealed new answers to the mystery, received the Swedish literary award: The August Prize for non-fiction.
Mats Lewan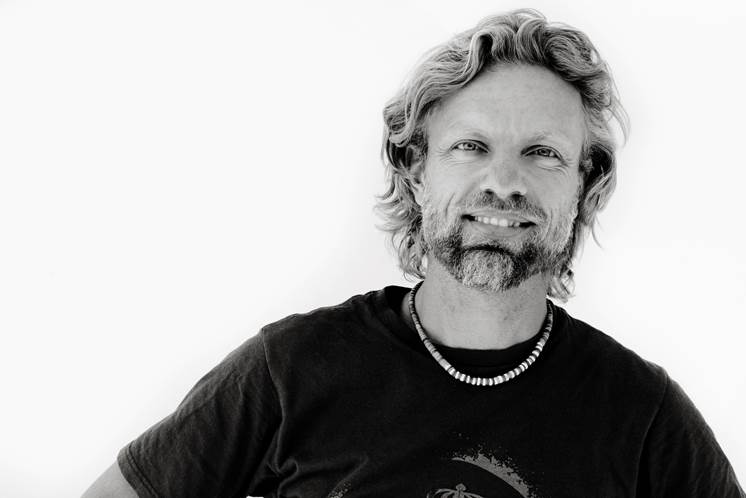 (Photographer: Juliana Wiklund)
Moderator
Mats Lewan is an author, journalist, speaker and moderator who focuses on how accelerating technologies may transform our lives, and our society, forever in the next few decades.
As a journalist he has been a staff writer at Swedish technology weekly Ny Teknik for 15 years, and he has also been a reporter at CBS CNET news in San Francisco.
In his recent book: An Impossible Invention, he tells the remarkable story about the much discussed and potentially disruptive energy source - cold fusion. Lewan holds a Master of Science in Engineering Physics from the Royal Institute of Technology in Stockholm, Sweden.
Partners
| | |
| --- | --- |
| | Contesto focuses on Enterprise Information Management. Combined with selling software Contesto delivers all services in a project implementing an ECM solution; installations, configurations, integrations, migrations, documentation, training and post-implementation support. |
| | Doctricks AB is a consulting firm specialising in Customer Communications Management. Our vision is to let our profound knowledge help strengthen your market position, by defining and developing well-functioning and automated processes for your customer communications. |
| | in2Scope provides complete implementations and develops add-ons to extend the capabilities and flexibility of Dynamics AX. A major add-on is the unique link between Dynamics AX and OpenText. |
| | In 1800 specialists, knowit offers expertise in IT, Design & Digital Management. Their local presence ensures good customer knowledge, a strong commitment and a high reliability. |
| | SAP is the market leader in enterprise application software and help companies of all sizes and industries run better. For more than two decades, SAP and OpenText have combined strengths in a strategic partnership of co-development and cooperation that is characterised by growth, tangible customer value and thought leadership. Gain better insight and productivity with OpenText Innovations for SAP. |
| | Sopra Steria, European leader in digital transformation, provides one of the most comprehensive portfolios of end to end service offerings in the market: Consulting, Systems Integration, Software Development, Infrastructure Management and Business Process Services. |
| | Since the 1990's, we have helped our customers trim costs, and increase revenues by going digital. As a certified Open Text Select Partner, Swedwise's expertise focuses on reducing manual handling, transforming documents into tools for your marketing messages, and automating business processes – whatever your ERP or operating environment. |
| | Zuite Business Consulting offers elegant, state-of-the art, customised solutions based on OpenText functionality for Vendor Invoice Management and Business Center. We are partner to OpenText and SAP. Our strengths include our experience, our responsibility to you as a client, and our focus on successful deliveries, with a high Return on Investment. |