Experience Suite | Captivate Customers | Optimize Your Ecosystem | Empower Employees | Expert Webisodes | CEM Roundtable | Developer Resources | Get the Full Solution
4 Ways to Transform Your Digital Experience Delivery
In today's Age of the Customer, engaging digital experiences are crucial for obtaining and retaining customers, employees, distributors, constituents, and anyone else in your supply chain. Every department in your organization has an opportunity to deliver an unforgettable experience to their audience.
To create a cohesive digital experience across the entire enterprise, you first have to address some key challenges. Misaligned priorities and processes, unclear roles and responsibilities, a lack of appropriate skillsets, and outdated, siloed technology systems may all stand in your way.
View the webinar on demand, 4 Ways to Transform Your Digital Experience Delivery, to learn the four key steps to creating a digital experience delivery strategy. Guest speaker and Forrester analyst Anjali Yakkundi joins Marci Maddox from OpenText to discuss best practices for transforming your digital experience practices.
Sign up now to learn:
How to achieve your long-term digital experience vision, with key short-term priorities mapped along the way
Best practices for establishing a comprehensive digital experience strategy across the entire organization
How to leverage the right technologies for deploying an unforgettable digital experience, including Digital Asset Management (DAM) and Web Content Management (WCM) tools
Featured Speakers: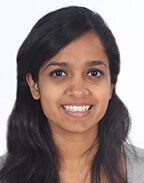 Anjali Yakkundi
Principal Analyst
Forrester Research, Inc.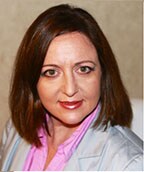 Marci Maddox
Director of CEM Product Marketing
OpenText