#ByeByeBlue #HelloOpenText
Considering Big Blue? Think Again!
OpenText™ is The Information Company™. Our unified OpenText EIM platform lets you digitize your processes and discover the value in your information.
Make your existing information work for your success.
OpenText is leading the way
---
OpenText is #1 in Content Services
OpenText Content Services creates an integrated enterprise-wide information grid to transform personal productivity, process productivity, and control.
---
OpenText is the #1 Business Network
OpenText Business Network provides the world's leading digital foundation for supply chain efficiency and insight. With the largest pre-connected trading partner community, Business Network accelerates overall digital transformation and maturity—as well as time to market and competitive advantage.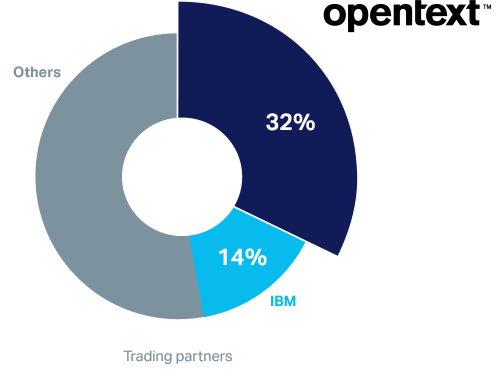 You deserve the best
Contact us today to learn more about what OpenText can do for you.