Watch the Webinar on Demand recorded on April 6, 2016
Digital Asset Management (DAM) has been around for more than 20 years, but now organizations are recognizing the importance of managing the content lifecycle to gain competitive advantage, increase sales and restrain exploding marketing costs.
Many digital asset management solutions available on the market haven't evolved to deliver the needs of modern business; providing a media vault that doesn't integrate with core business processes. The end result is a proliferation of silos, a need for bespoke integration which results in inconsistent brand experiences, and a business model that isn't scalable.
In this webinar, Beyond DAM - Next Generation Digital Asset Management for Commerce & Customer Experience, Forrester analyst Anjali Yakkundi will discuss these key issues and more, outlining a vision of the next generation of DAM solutions.

OpenText Digital Asset Management goes beyond traditional DAM solutions, providing organizations with the power to exploit their media to adapt to ever changing demands and providing the flexibility that companies need. Working in close partnership with companies like SAP Hybris, OpenText has built the next generation DAM with flexible, certified interfaces to provide capabilities to integrate media into the heart of business processes with minimal integration cost and eliminates risk.
Webinar Panelists: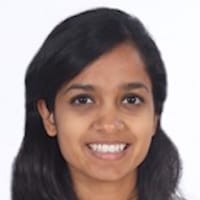 Anjali Yakkundi - Senior Analyst at Forrester
Anjali is a senior analyst serving Application Development & Delivery (AD&D) Professionals. Her research focuses on digital experience delivery, primarily focusing on digital asset management (DAM), personalization solutions, site search, and digital experience service providers.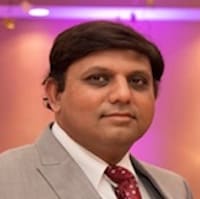 Amish Shah - Sr Solution Manager at SAP Hybris
Amish is senior solution manager and is responsbile for the go to market and strategy for the ISV SOLEX program as part of the SAP Hybris Customer Engagement and Commerce (CEC) global solution management. Prior to joining SAP Hybris, he has held several product and solution management roles within SAP, and outside to create solutions focused on omni channel marketing campaign management, engaging customer experience and big data analytics.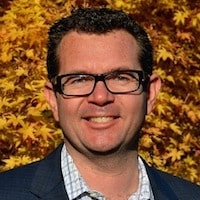 Frost Keaton - Sr. Director at OpenText
Frost Keaton is a Sr. Director at OpenText where he is responsible for digital content solutions for Customer Engagement & Commerce. Prior to that, he was a Sr. Manager in Enterprise IT Business Solutions at T-Mobile US. Throughout his 20+ years of experience, he has been in roles where he has driven and delivered multi-channel solutions to address customer needs and encourage true end-to-end engagement. Previously, Frost has held both marketing and technology roles at companies as varied as American Express, Barnes & Noble.com, Register.com and Microsoft.